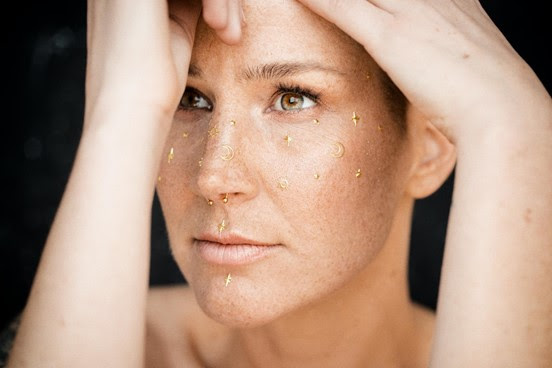 Second Solo Album, 'Tales From Six Feet Under Vol II', out Tomorrow via Napalm RecordsSave Your Copy
NOW
!
Today, Dutch composer, producer, vocalist, and gifted songwriter CHARLOTTE WESSELS presents her new and fourth single, "Venus Rising", from her stunning upcoming full-length, 'Tales From Six Feet Under Vol II', out tomorrow via Napalm Records! Skillfully pushing genre boundaries, WESSELS has put her heart and soul into this new offering, making her spirit tangible with every note and transforming this album into a flawless immersion of rock, pop, metal, and beyond – all produced, performed and programmed in her own Six Feet Under studio.

Channeling her inner goddess, "Venus Rising" pulls audiences into the unique sonic Olympus of her musical sophistication. The captivating synth-flavored track combines rich musical styles – showcasing her unique approach and manifesting her own divinity with this song once more – honest, refined, and truly limitless. "Venus Rising" is impressively underlined with an astonishing official music video.       

CHARLOTTE WESSELS on "Venus Rising":     "Venus Rising was inspired by Botticelli's painting The Birth Of Venus. Even though she was modeled after the ideals of her time, I take comfort from the fact that she never had to cover up or uncover, be louder or more soft-spoken, grow bigger or smaller, but just rises from the waves and comes into power unaffected by expectations, regulations, and injustices that reign in the real world. We recorded the video for the song last week, and I couldn't stop thinking about the brave women of Iran, and how they're fighting for their most basic human rights at this very moment. It is heartbreaking and in my mind, the song is dedicated to them. #MahsaAmini"
Don't miss 'Tales From Six Feet Under – Live in Concert' 

CHARLOTTE WESSELS will bring her work to the stage on October 23 at Tivoli Vredenburg – Ronda, in Utrecht, NL, for her first and only live show so far: 'Tales From Six Feet Under – Live in Concert'.

She recently announced her live band, which includes several former DELAIN members and consists of Timo Somers, Otto Schimmelpenninck van der Oije, Joey Marin de Boer, and Sophia Vernikov.
This eclectic wealth of songs proves WESSELS' exceptional ability to express the sincerest feelings and emotions within her art and her distinct intuition for the combination of seemingly different genres. 'Tales From Six Feet Under Vol II' is an enchanting portent of CHARLOTTE WESSELS' further multifaceted endeavors. 

CHARLOTTE WESSELS adds:  "Since May 2020, I've been writing and recording a new song every month down in my basement "Six Feet Under Studio", fueled by – and released to – my tight-knit Patreon community. This album wouldn't be there without them. I'm excited to team up with Napalm Records again to release a new collection of these tracks with a wider audience. 

With "Tales From Six Feet Under, I released my favorite tracks of the first year of this endeavor onto the world in 2021, and 'Tales From Six Feet Under Vol II' is its counterpart, with my favorite tracks from the second year. There are definitely differences between the two, with the second leaning more towards the heavier side, but they do belong together.

Together they represent a time of introspection and solitary songwriting in the basement. A time that has taught me a lot and has been very meaningful to me, but also a time that, as I started this project in the middle of Covid quarantine, has already – thankfully – started changing. Not because I won't be writing and recording 'Six Feet Under' anymore, but because as the world is opening up again, I too will come out of the basement and out of my shell again with live concerts, and collaborations on the horizon."
2CD Digisleeve (incl.
Tales From Six Feet Under
and
Tales From Six Feet Under Vol II
)
'Tales From Six Feet Under Vol II' Track List:
1. Venus Rising
2. Human To Ruin
3. The Phantom Touch
4. Against All Odds
5. A Million Lives
6. The Final Roadtrip
7. Good Dog
8. Toxic
9. I Forget
10. Utopia