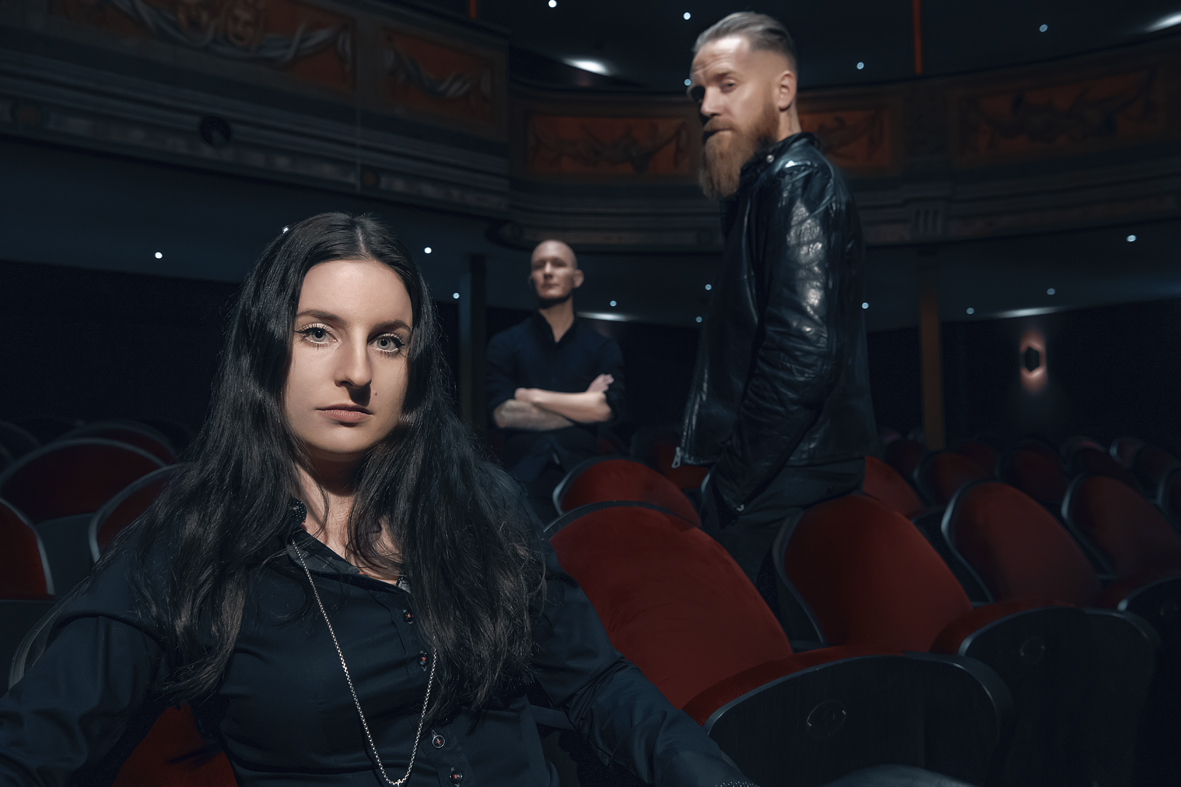 – The Metal Report
"A spell-biding performance by the Swiss masters of progressive, doomy folk (…)Cellar Darling live are an unmissable experience. 10/10"

Witness CELLAR DARLING's haunting progressive concept album The Spell live on the Swiss release shows, in Europe with KATATONIA and in South America! More dates to be announced soon!
CELLAR DARLING's concept album, The Spell, saw the light of day on March 22nd and immediately catapulted the Swiss trio into 'album of the year' candidate territory. Now they are bringing this tale of a girl who falls in love with death on tour! Unmissable shows carried by Ivo Henzi's groovy riffs, the energy of Merlin Sutter's powerhouse drumming, and the unforgettable voice of Anna Murphy who takes you through enormous highs and deepest lows as she sings the chapters of The Spell. Experience the new tracks as well as your favorites from the debut album This Is The Sound live!
Watch the exclusive clip of "Death" from the London YouTube studio here: https://youtu.be/d16y2g7vsB4
CELLAR DARLING will celebrate the release in their home country Switzerland with 3 shows in May:
02.05. CH Winterthur – Salzhaus
04.05. CH Solothurn – Kulturfabrik Kofmehl
05.05. CH Geneva – Undertown
Tickets are available at www.cellardarling.com/shows
Catch them in Europe with KATATONIA and WHEEL
20.05. LUX Luxembourg – Rockhal
21.05. D Cologne – Live Music Hall
22.05. D Berlin – Columbia Theater
23.05. D Hamburg – Gruenspan
24.05. B Vosselaar – Biebob
25.05. UK London – Islington Assembly Hall
South America headline shows (More dates and venue announcements coming soon!):
16.08. MEX Mexico City – TBA
17.08. GC Guatemala City – TBA
18.08. ES San Salvador – TBA
20.08. CR San José – TBA
21.08. PAN Panama City – TBA
24.08. CO Bogotá – TBA
25.08. PE Lima – TBA
28.08. RA Buenos Aires – TBA
31.08. BR São Paulo – TBA
01.09. BR Belo Horizonte – TBA
03.09. BR Rio de Janeiro – TBA
08.09. BR Curitiba – TBA
The Spell is available on all digital platforms as well as in physical collector's editions version as a 2LP black vinyl or a limited edition 2CD digibook featuring an audiobook of Anna narrating the story of The Spell.
http://nblast.de/CDTheSpell
The Romanian artist Costin Chioreanu has created music videos for all the 13 songs on the album – the first ones can be watched here:
"The Spell": https://youtu.be/nnLvaHHBJOc
"Insomnia": https://youtu.be/QeXDYjDV2mw
"Death": https://www.youtube.com/watch?v=dDV_BeAZIUM
"Drown": https://www.youtube.com/watch?v=bU54MDtzrVU
CELLAR DARLING are:
Anna Murphy – vocals, hurdy-gurdy, multi-instrumentalist
Merlin Sutter – drums
Ivo Henzi – guitars, bass