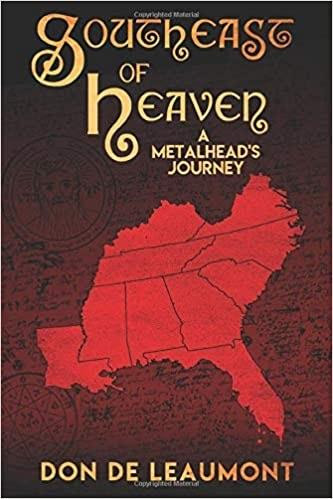 Website editor for the past eleven years, singer-songwriter, gigging musician, and now newly minted print author, de Leaumont casually admits from his home in Georgia:
A print book in a digital world? de Leaumont laughs.
"I'm old-school and I love physical media… I like being able to hold something. Old-school book readers still love to have a book to hold the same way vinyl collectors like staring at album artwork and getting lost in the credits and liner notes. I want readers to search for little mysteries in the book's cover, connect the people in the stories with the pictures they see on the book's pages, and even trigger a memory from an event in their own lives. That's all part of the experience. And part of my experience making this book a reality was working with some great people: My wife, Lizzi; Katherine Turner – my editor; Victoria Basnuevo – my proofreader; artist Tommy Smith… they all worked really hard to make this book as good as it could be. I couldn't have done this without them."
As a lifelong devotee to music & a truth-telling music journalist, the soundtrack to de Leaumont's life experiences has as much range as his varied (sometimes painful, hilarious, or surreal) life encounters & relationships with a carousel of monumental artists including: ALICE COOPER, IRON MAIDEN, KISS, JUDAS PRIEST, DIO, TWISTED SISTER, SCORPIONS, KING CRIMSON, RUSH, W.A.S.P., PINK FLOYD, CAPTAIN BEYOND, THE RAMONES, TESLA, and RATT, among others.
SEOH on Spotify:
Website:
Facebook:
Instagram:
Twitter: