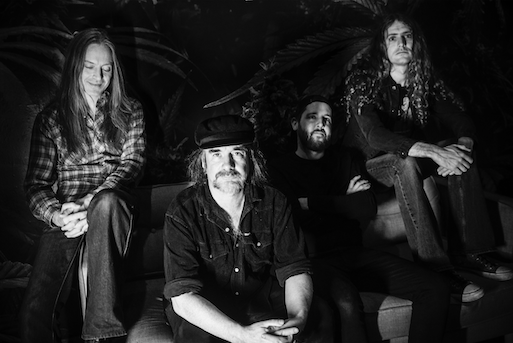 New Ep, "Despicable," Out Today!
Credit: Hannah Verbeuren)
English metal legends
CARCASS
have released their massively anticipated, first collection of new music in 7 years, "
Despicable,
" today via
Nuclear Blast
. Along with the new EP, the band has debuted a new visualizer for "Slaughtered in Soho," which Decibel called "a marvel of heavy groove, uplifting melody and dissonant attack."
Commenting on the song, founding vocalist/bassist Jeff Walker states:

"Here's the final track from the offcuts of the new album recording session that we decided to make available as an EP in order to tide people over. David Castillo who recorded & mixed the album was surprised this never made the cut….we, the band, were NOT! Anyhow, grit your teeth and 'enjoy'!"

In case it was missed, watch the official music video for "The Living Dead At The Manchester Morgue": https://youtu.be/4mr492JcNHc

Purchase your copy of "Despicable" EP in the format of your choice here: nuclearblast.com/carcass-despicable
Listen to the EP on all streaming platforms: https://nblast.de/CarcassDespicable
The lords of death and grind's new EP "Despicable" offers fans a taste of the brutality that awaits on the band's heavily anticipated 7th studio album coming in 2021.

"Well the Covid situation has put the release of the new CARCASS album on the back burner for the time being. Given that we said there'd be new music in August we thought it would be cool to have a stop gap release and let you hear some of the tracks that never quite made the cut. Don't say we never give you anything. Enjoy." – Jeff Walker

True metal originators, CARCASS have released several classic albums over the years and changed the trajectory of extreme metal with each consecutive release. Whether it was inventing gore-grind ("Reek of Putrefaction" & "Symphonies of Sickness") or creating the template for melodic death metal ("Heartwork"), CARCASS has always made records by which bars were set and rules were broken. After a 10 year hiatus (1996-2006), the band mounted a comeback, resurrecting their blistering death-laden riffs and eventually released their 6th album, "Surgical Steel" (2013) and supported the record over the years with continuous touring, including Download, Hellfest, Deathfest, Decibel's Metal & Beer Festival, tours with Testament, Slayer, Napalm Death, Obituary and Voivod to name a few.

Now, seven years after their last record the band returns to the extreme metal throne with a new EP, "Despicable," which serves as a precursor to their next full-length's impending destruction.
"Despicable" Track Listing:
The Living Dead At The Manchester Morgue
The Long And Winding Bier Road
Under The Scalpel Blade
Slaughtered In Soho
CARCASS is:
Bill Steer – Guitars
Jeff Walker – Bass/Vocals
Daniel Wilding – Drums
Tom Draper – Guitars
Follow Nuclear Blast USA Online: