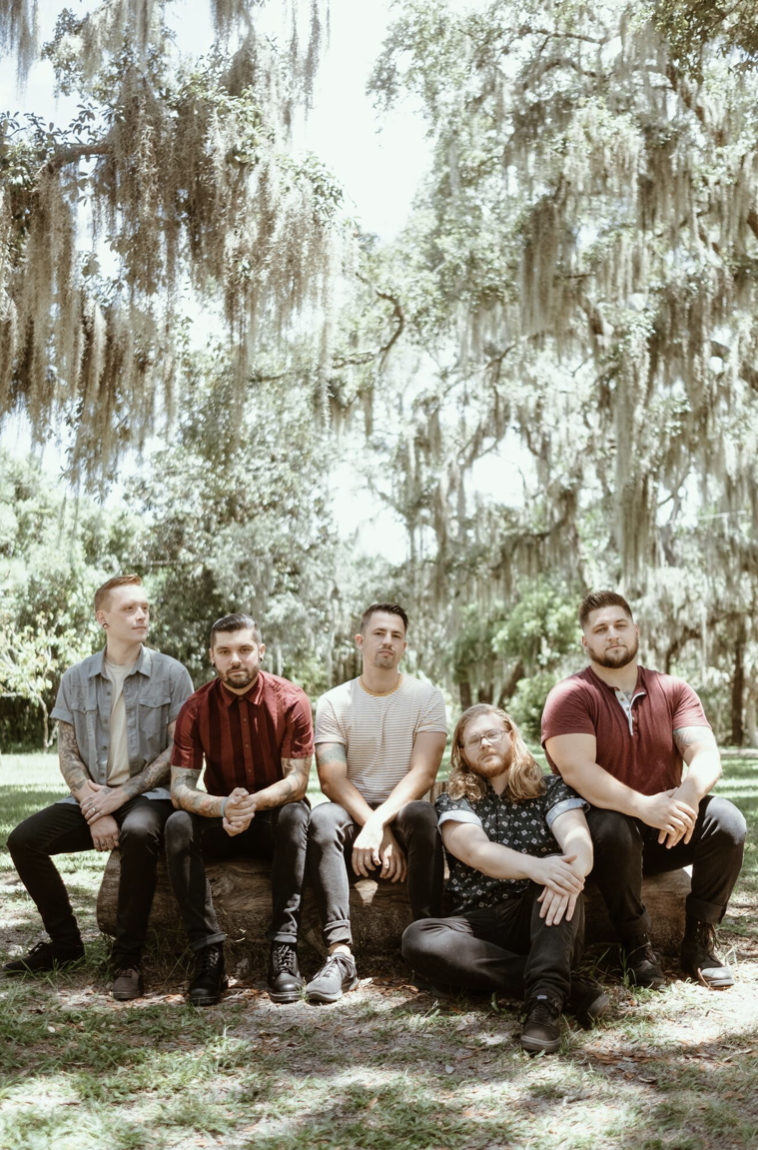 Florida's Capstan have announced their new album Restless Heart, Keep Running. The band will release the album on September 20 via Fearless Records. The record is available for pre-order here.
The band has shared their emotional impactful new song "There Is No Answer" and partnered with Heart Support to premiere it. Listen here.
"Life can be very difficult and heavy sometimes," says guitarist Harrison Bormann about the song. "Despite how easy it is to feel like the ONLY ONE going through it, we are all challenged and deal with these lows. It's okay to feel sad, angry, frustrated. We've unfortunately lost too many friends who felt overwhelmed and thought things couldn't get better, and it simply wasn't the case. It's so incredibly important to reach out for help when you're struggling with your mental health, and to be there for your loved ones when they need you most."
Capstan previously released the video for "We'll Always Have Paris" here.

On the heels of 2015 independent releases Parting Gifts and Seasonal Depression, Capstan committedly pursued this path. Honing the sound, they unleashed a steady stream of music, spanning 2016's Cultural Divide throughIn The Wake of Our Discord during 2018.
Along the way, "Can't.Lie.Around.Remembering.Everything," "Reprieve," and "Wax Poetic" each surpassed one million Spotify streams as the band regularly attracted over 100K monthly listeners on the platform. Simultaneously, the band threw down on stage alongside Trash Boat, Doll Skin, and Silverstein in addition to lighting up a spot on Warped Tour. Signed to Fearless Records, the five-piece churned out the one-off "Stars Before The Sun" (listen here) and put up nearly half-a-million streams, and garnered praise from The PRP and Substream Magazine, to name a few. In early 2019, the musicians hit the studio with producer Andrew Wade [A Day To Remember, Wage War] and devoted six weeks to Restless Heart, Keep Running, introducing it with the bold and bruising escapist anthem "Fix." By combing the most extreme corners of heavy music and emo, Capstan sharpen, strain, and strengthen a slick signature style of progressive post-hardcore. The Florida quintet—Anthony DeMario [vocals], Harrison Bormann [guitar], Andrew "Bozz" Bozymowski [bass, vocals], Joseph Mabry [guitar], and Scott Fisher [drums]— vault from moments of masterful melody into claustrophobic cacophony seamlessly on their 2019 full-length debut, Restless Heart, Keep Running.
The band also recently announced its first set of Fall 2019 tour plans. Capstan will embark on a headline run this October with Bilmuri, Rarity, and Neverkept. All dates are below.

RESTLESS HEART, KEEP RUNNING TRACK LISTING:
"An Open Door"
"Abstracted"
"Fix"
"We'll Always Have Paris"
"I'll Bury The Hatchet When They Bury You"
"Indelible"
"There Is No Answer"
"Terminal"
"The Agentic State"
"Stars Before The Sun"
"Hideaway"
"Nothing Met, Nothing Moved"
"The Love That Remains"
CAPSTAN ON TOUR:
With Bilmuri, Rarity, + Neverkept:
10/2 —Richmond, VA — Canal Club
10/3 — Vienna, VA — Jammin Java
10/4 — Philadelphia, PA — Voltage Lounge
10/5 —Amityville, NY —Amityville Music Hall
10/6 — Worcester, MA — The Palladium
10/8 — Buffalo, NY — Mohawk Place
10/9 — Lakewood, OH — The Foundry
10/10 — Toronto, ON — The Hard Luck*
10/11 — Detroit, MI — The Pike Room*
10/12 — Chicago, IL — Beat Kitchen*
10/13 — Columbus, OH — Big Room Bar
10/15 — Cincinnati, OH — Top Cats*
10/16 — Nashville, TN — The End*
10/17 — Atlanta, GA — The Masquerade*
10/19 — Orlando, FL — Soundbar*
10/20 — Margate, FL —O'Malley's*
*No Bilmuri