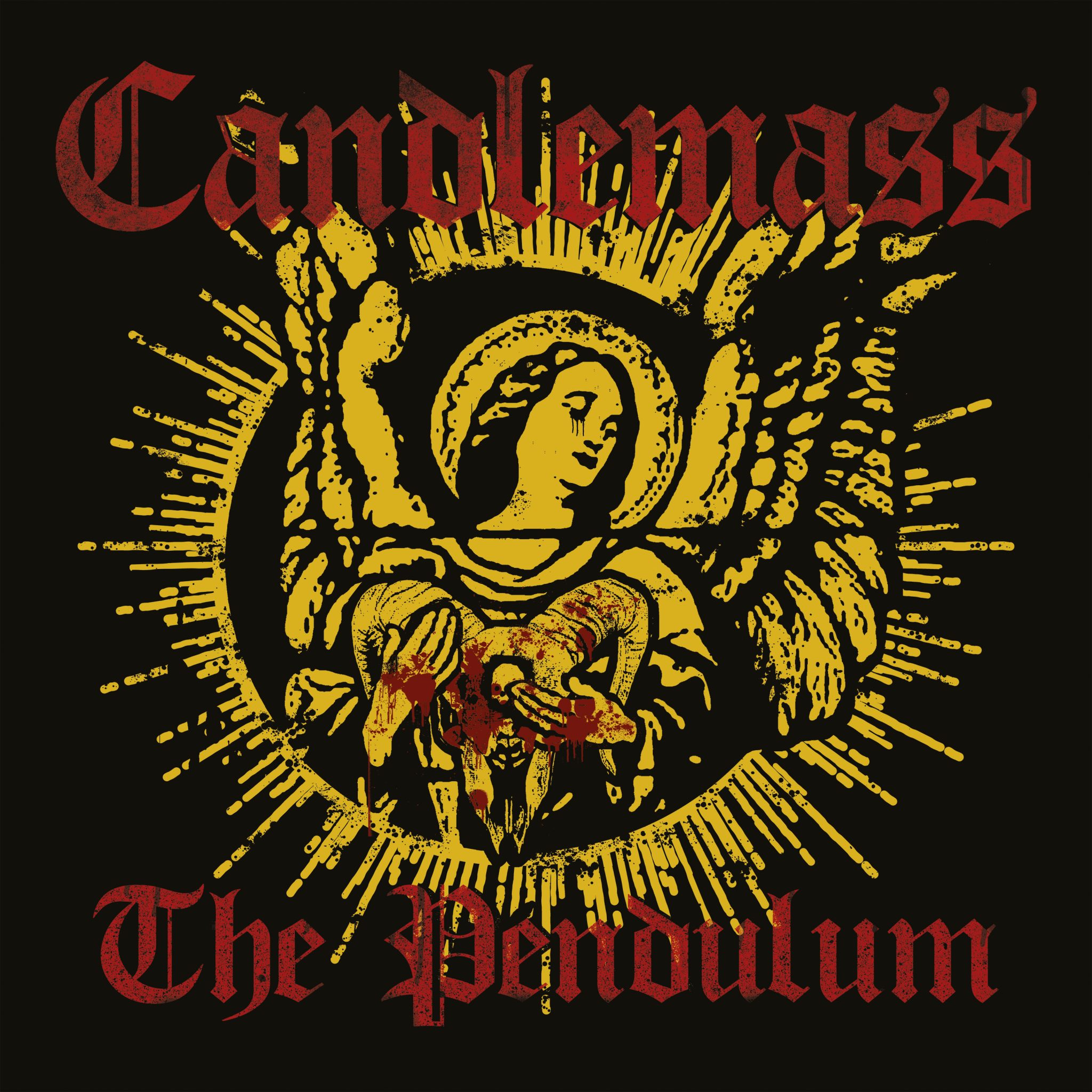 Sweden's classic doom metal icons Candlemass had a productive and eventful 2019. Original vocalist Johan Langquist who fronted the band on their debut, Epicus Doomicus Metallicus returned. The debut album itself is legendary in its own right.
The band released their first studio album in seven years titled The Door the Doom but there was more before 2019 was up. Candlemass was nominated for a Grammy in the Best Metal Performance category for the track "Astrololus – The Great Octopus". The song featured the handy work of Tony Iommi.
Even though the band didn't walk away with the award, the nomination added another impressive nod to the band's list of accomplishments.
As 2019 came to an end, the band didn't close the door to doom completely. There was a slight opening.
With 2020 currently upon the music world, the Candlemass camp exited through the opening and has brought forth an EP titled The Pendulum.
The release features six unreleased tracks from The Door to Doom sessions. Of the six tracks on the fully mastered EP, three are complete songs of pure Candlemass. Those would be tracks one, two and five. Tracks two through six are unreleased demos.
Track one, "The Pendulum" sets the tone for the healthy doom that follows. Even those there's a light and brief sprinkling of an acoustic intro, the song itself once moving plows forward setting. The feel continues with the heavier and swaying "Snakes and Goliath".
The last and longest of the complete songs, "The Porcelain Skull" gives the listener that final dose of heaviness that would satisfy even the most critical of listeners.
The other three tracks, three, four and six are all instrumentals.
The first of these three, "Sub Zero" is a subtle passage that features both an acoustic and bass which sets up for "Aftershock". It's a heavy and distorted bass instrumental that may rattle the neighbors from a quiet slumber.
Track six, "The Cold Room", a peaceful acoustic passage with intertwining keyboards brings The Pendulum EP to a close. Even though it's short as with the other instrumentals, the addition of the piano makes The Cold Room the perfect closer.
Fans of Candlemass should be pleased with The Pendulum. The release provides a small yet quality dose of doom that satisfies the slightest craving. The Pendulum will be swinging into the hands of fans on Friday, March 27 through Napalm Records.