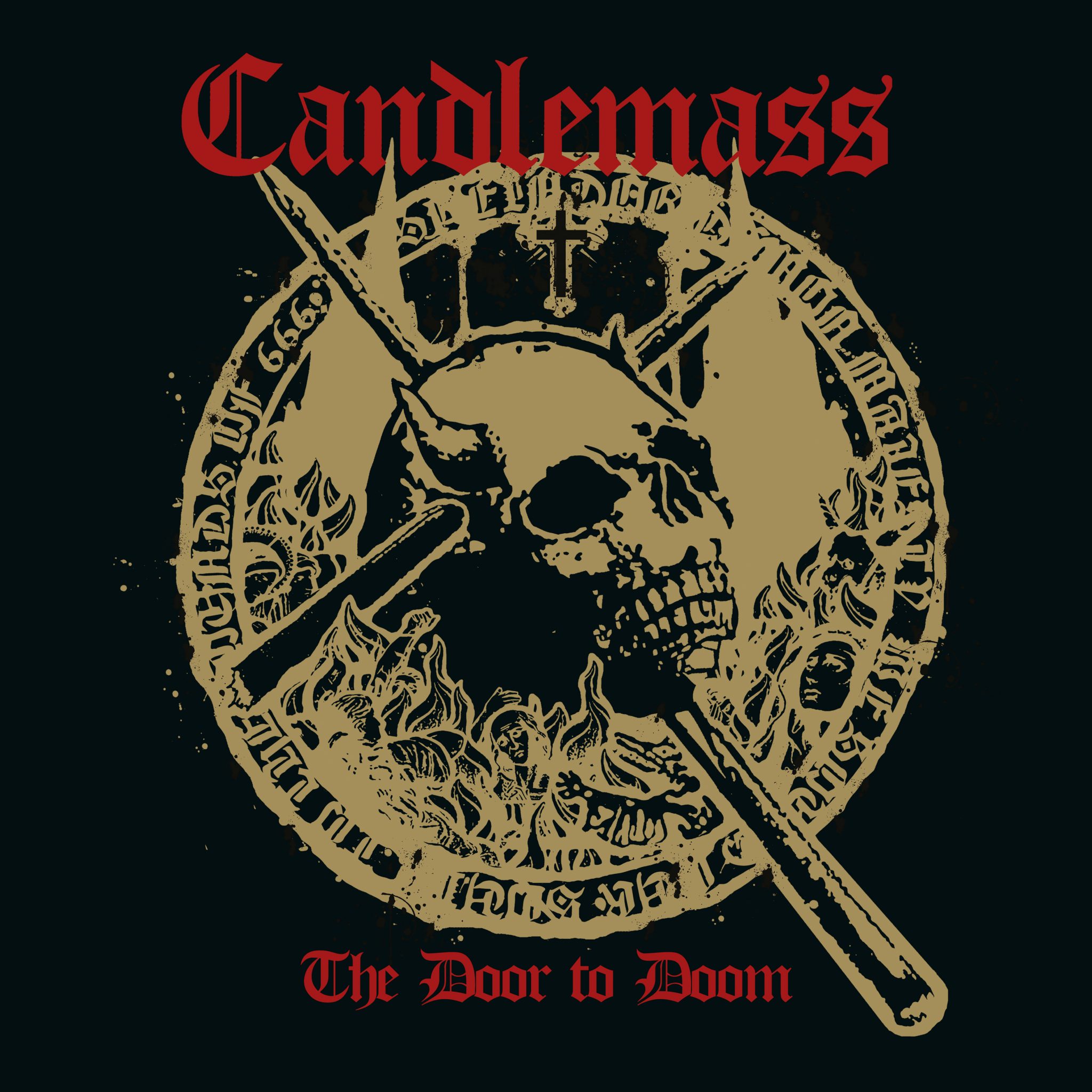 Seven years may be considered a lengthy time between full studio albums but for Sweden's Candlemass and their latest studio effort, The Door to Doom on Napalm Records, all is forgiven in the doom metal world in regards to the deafening silence of a new full length offering from Candlemass.
Prior to the release of The Door to Doom, the last full-length Candlemass studio album, Psalms for the Dead released in 2012. This does not take into account the four song EP Death Thy Lover released in 2016 or four song EP House of Doom released in 2018.
Not only has Candlemass returned with a mammoth of an album, they have returned in grand doom metal form with original vocalist Johan Langquist who fronted the band on their legendary 1986 debut, Epicus Doomicus Metallicus.
For the ear that thrives on doom metal, thick, heavy riffs are cemented with Langquist's classic solid vocals. This doesn't mean the album is slow or sluggish as it makes its way through the each of the eight tracks. There's plenty of moderate tempo moments filled with flowing guitar work. Selections that feature such are "The Omega Circle", the album's first single, "House of Doom" a re-recording from the 2018 EP, "Death's Wheel" and "Astorolous – The Great Octopus" which features a guest appearance by Black Sabbath's Tony Iommi.
What one might not anticipate is the composed Bridge of the Blind, the slowest, shortest and least doomish of the entire release. Yet, the 3:43 minute track will have the listener visualizing the bridge, what its appearance may be, where it may lead and who may be waiting on the other side.
The Door to Doom could well be one of the most anticipated releases of 2019, especially with Langquist returning to the fold but as of now, that has yet to be determined. One thing that can be simply confirmed is, with the release of The Door to Doom, Candlemass has come full circle with the next "Epicus". Legions of doom metal fans will not be disappointed. The Door to Doom will be released on February 22 via Napalm Records.