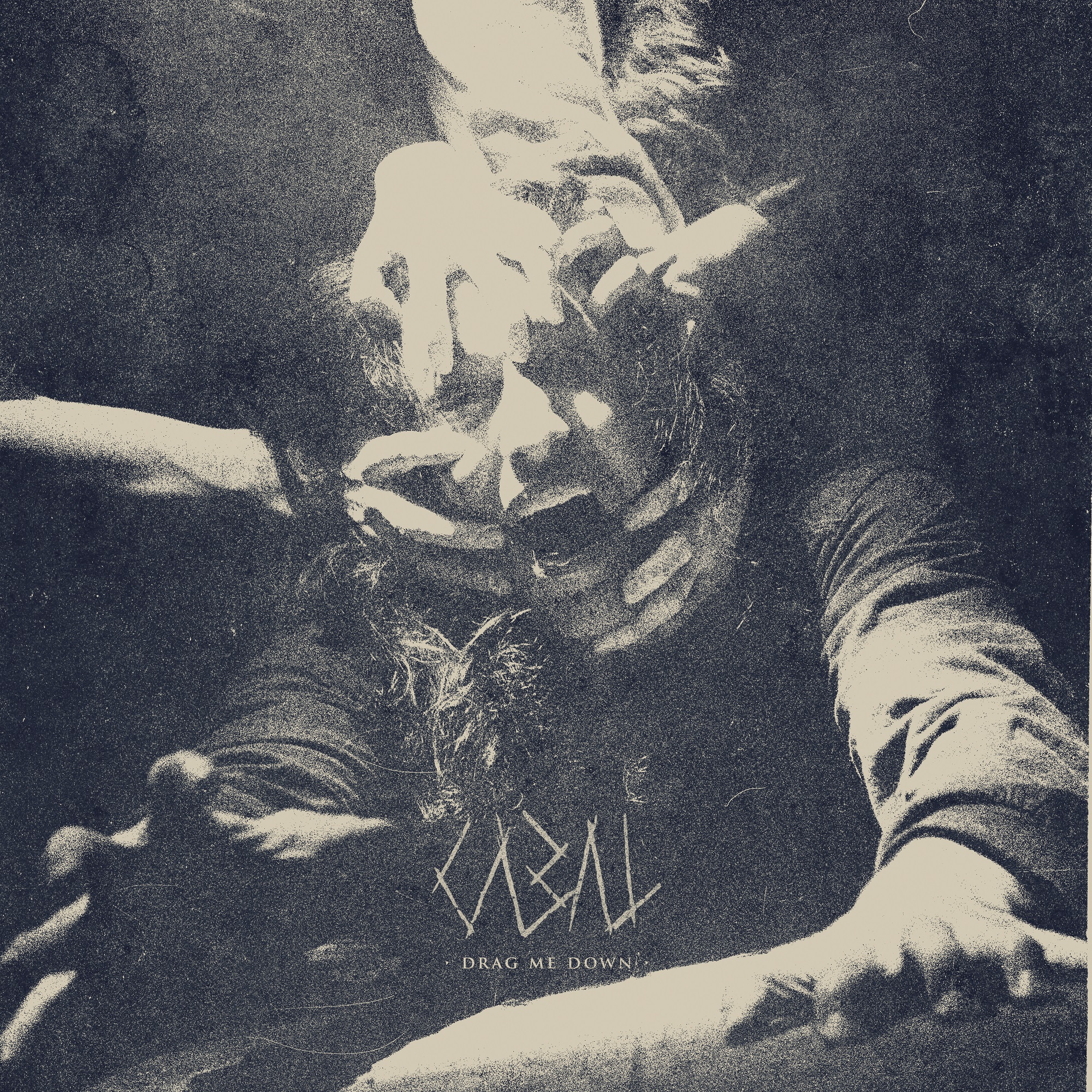 In the midst of a worldwide pandemic and the brink of an economical collapse, one might wonder if things could get any darker. Now, Danish deathcore band Cabal is rising high and casting an opaque shadow over the metal scene with their upcoming album, "Drag Me Down." This sophomore release will be out April 3, 2020 through Long Branch Records.

This follow up release to 2018's "Mark of Rot" gives fans exactly what they were hoping- a darker, heavier, and more brutal sound. The first song on Drag Me Down is "Gift Givers" which feels like an assault that never lets up. Frontman Andreas Bjulver Paarup delivers absolutely vicious vocals and the breakdowns are perfect.

The first single off the new record, "Tongues," was released November 1, 2019. The music video has over 40,000 views. I think one YouTube subscriber, Hellhound, described this song perfectly when they wrote, "My phone gained 3 pounds this thing is so heavy." Considering fans had to wait until spring, "Tongues" was a great first single to tease them with as they awaited the announcement of a new album.

The second single, "Bitter Friend," was released January 17 of this year and has a slightly different feel than its predecessor. Although equally heavy, the band brings a powerfully eerie melody to the song's atmosphere. "Bitter Friend" also features the guest vocals of Matt Heafy of Trivium; making it a perfect crossover song to introduce to those who haven't had the nerve to explore the heavier subgenres. According to the band, "'Bitter Friend' is a deep dive into the internal conflict between yourself and the side of yourself that you'd rather die than let take over and how it feels when you're losing that fight."

The title track and third single, "Drag Me Down," brings a sludgy presence and guest vocals from Jamie Hails of the Australian metalcore band, Polaris. "Death March," Cabal's fourth and final single before the album's release, is a groovy hit with a lot of Malthe Strøyer Sørensen bass coming through. It is sure to be a staple in their live performance.

"It Haunts Me" is an absolute ripper that features another guest vocal spot; this time from Kim Song Sternkopf of fellow Danish band Møl. Guitarists Chris Kreutzfeldt and Arsalan Sakhi deliver a spine chilling ghost-like anthem with "Sjælebrand," "The Hangman's Song" has a killer breakdown, and the final track, "Demagogue," really showcases the diverse talent of drummer Nikolaj Kaae Kirk.

The band just finished up a tour in the U.S. with Ingested and Visceral Disgorge. Metal from Copenhagen never seems to disappoint and Cabal has just set the bar high with "Drag Me Down." If you're a fan of Thy Art Is Murder, Chelsea Grin, or Lorna Shore, be sure to pick up this ruthless album.