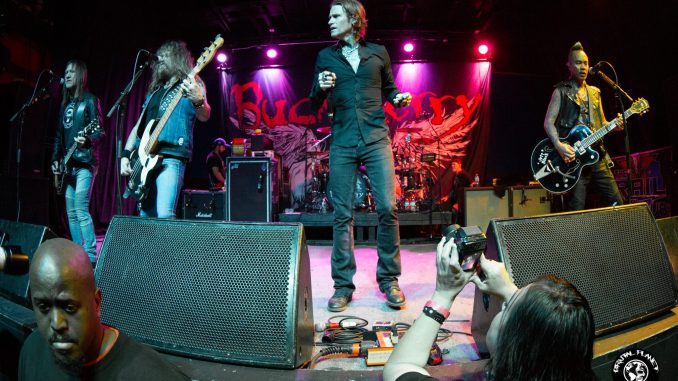 The Comeback Story of the Rail Club Live in Fort Worth, Texas continues. The latest chapter features a sold-out Buckcherry show, Saturday, June 19.
The Anaheim band is currently out of tour supporting Hellbound, which hits the streets on Friday, June 25.
The RCL show was the band's first of four Texas tour dates. Needless to say, Buckcherry delivered what the rowdy fans craved. A pure, loud rock show.
With six bands showing including Buckcherry, the fans quickly anchored early for their spots along the barricade when doors opened at 5:30. These faithful loudly supported each of the local bands that served as support for Buckcherry.
Some of these local acts are no strangers to the RCL stage. Sadly though, one of the veteran local acts, Blackout delivered their final show.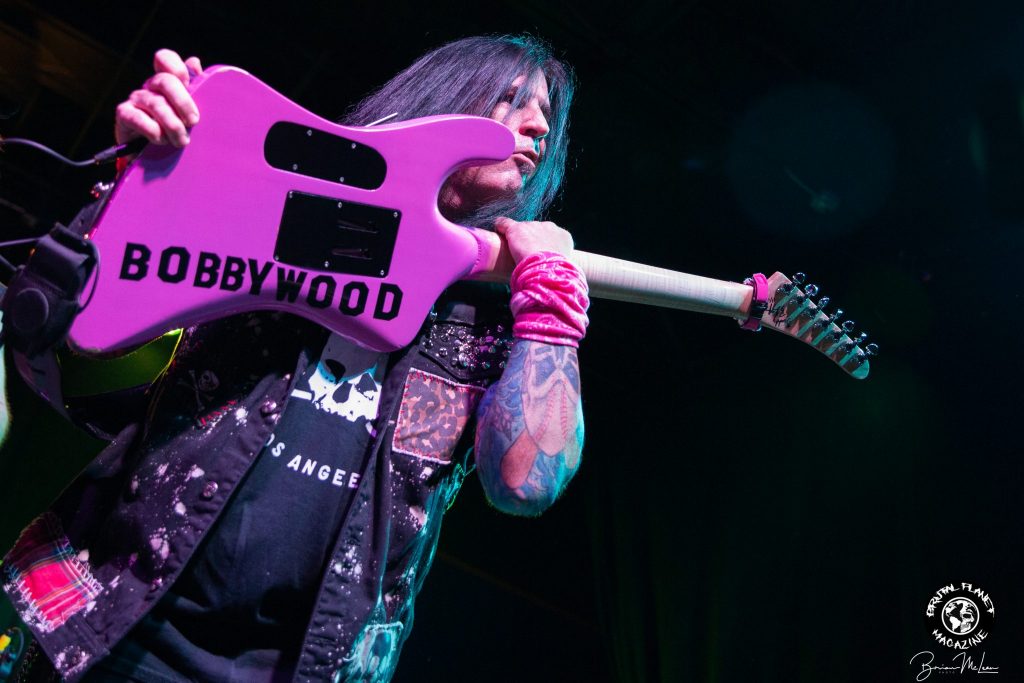 Three bands into the evening, parking was becoming scarce on the streets and neighboring lots.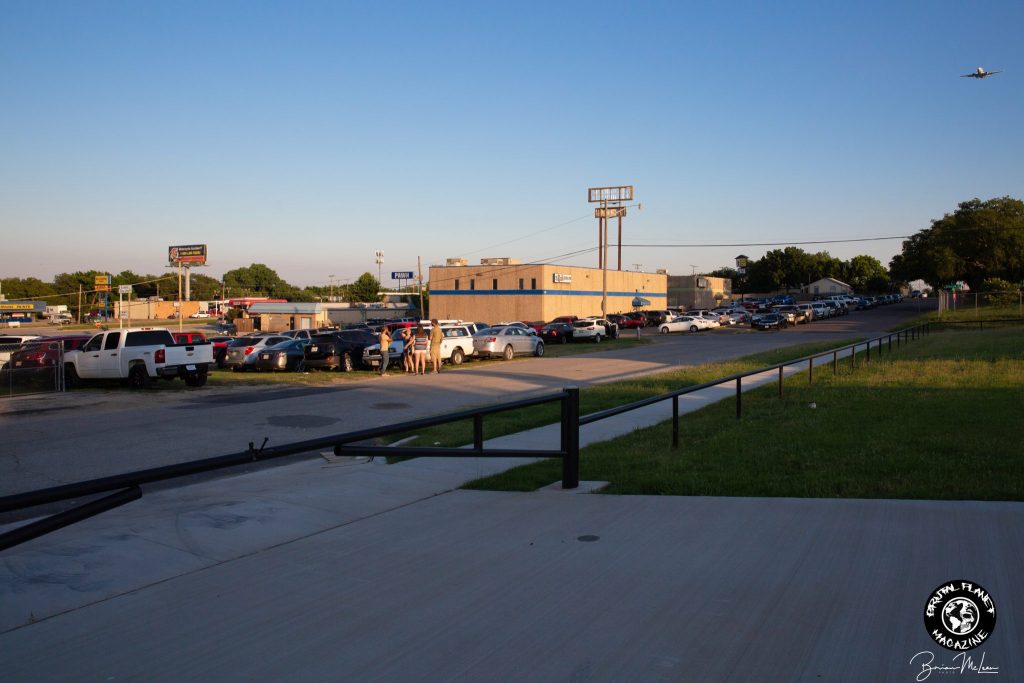 Maneuvering about the venue and the diverse aged crowd proved to be challenging. It was wise not to leave one's positioning once set.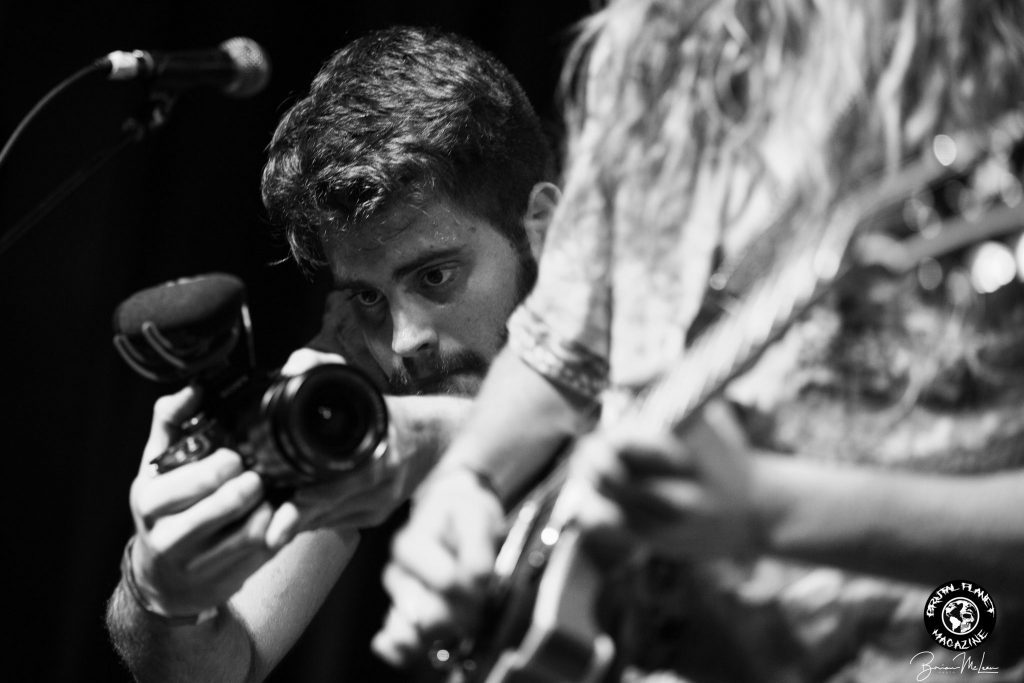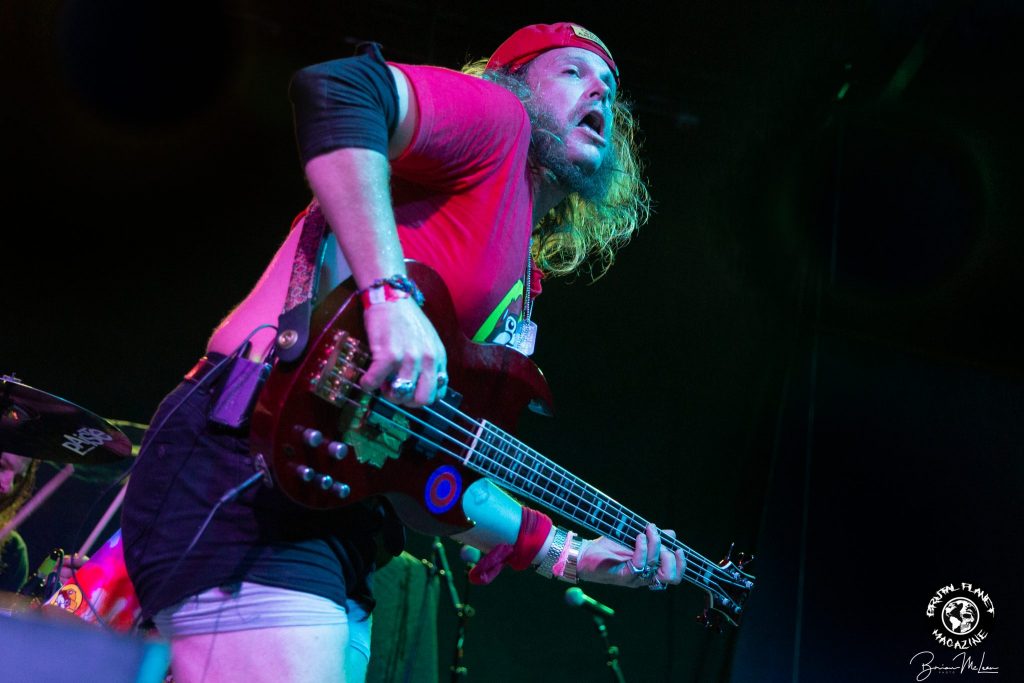 By the time Buckcherry hit the stage, everything was shoulder to shoulder and wall to wall of people.
The hard rock and metal of AC/DC, Motorhead and others piping through the PA system served as Buckcherry's introduction. There was no fancy, on stage intro.
Buckcherry confidently took the stage with "So Far" from their 2006 release 15, followed by "So Hott," the first single from the soon to be released Hellbound.
Vocalist Joshua Tood danced, grooved and shook the tambourine while the band banged out each song.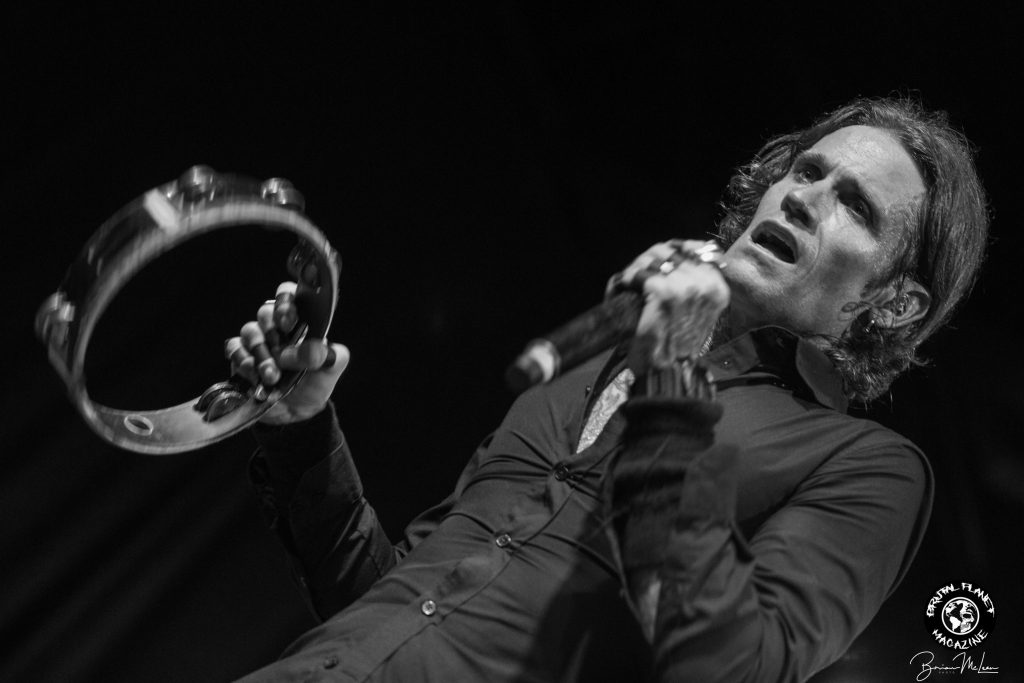 As Buckcherry made their way through the set, Todd made a slight change to his stage attire starting with the removal of his bandana. Button by button on his shirt until Todd was displaying his fully tatted up chest and back several songs in.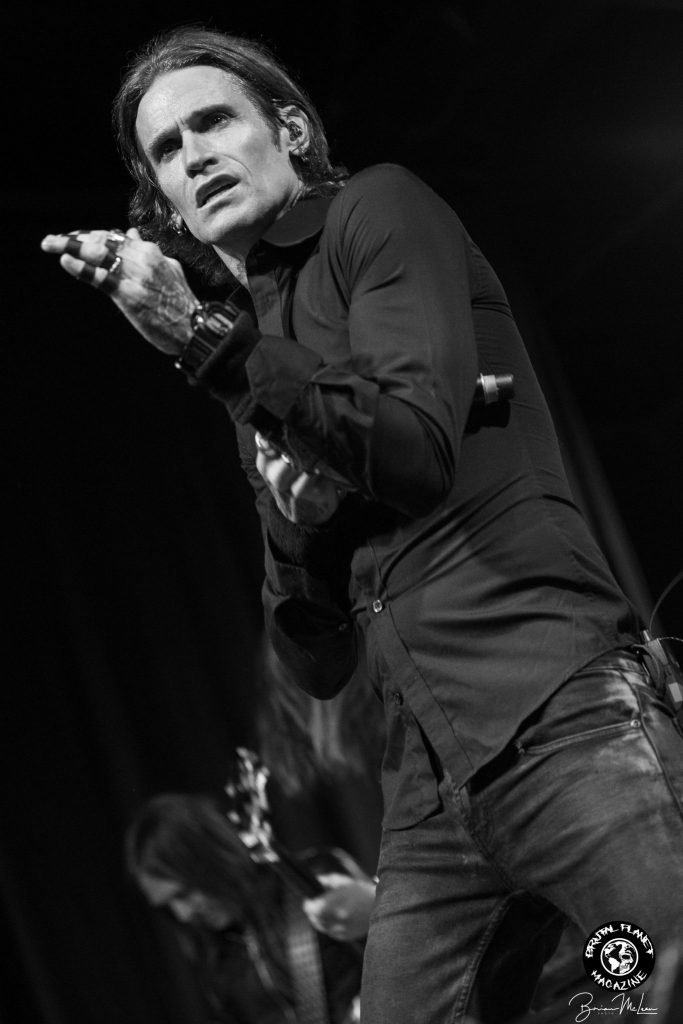 Buckcherry's set was loud, rocking the rafters of the RCL.
The majority of their set consisted of material from 15, Time Bomb and the not yet released Hellbound. As expected, the band played "Crazy Bitch" late in the set. Five songs in, Buckcherry blasted into "Lit Up" from the 1999 debut five songs in. It was the only song from the debut in the set.
The Buckcherry show wasn't just a weekend of Texas gigs, it was a tour rolling through the Lone Star State. The RCL just happened to be the first set of doors the band kicked down. If day one in Texas is an indicator, there's more kicking down doors not matter what city and state they play.
High energy, hard rock shows in smaller venues aren't the norm but Buckcherry shattered the norm Saturday night in Fort Worth.