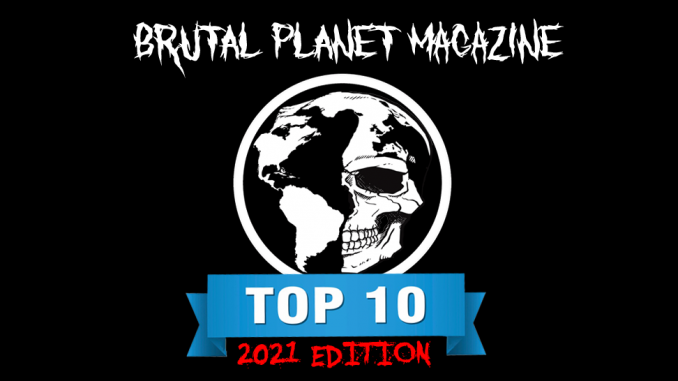 This has been the year of opportunity- bands all over the world have had nearly two years to figure out how they would reform after the pandemic and start writing, recording, and performing music again, and most of them have. At Brutal Planet, one of the things we like to reflect on at the end of each year is our favorite albums from the past twelve months. It's been an amazing year for rock and metal fans.

Since EP's aren't full-length albums, I didn't feel like it was fair to include them in the list, but there have been some incredible ones released this year so I did want to take a moment to give a shout-out to some really great bands. For our readers who don't like the really heavy stuff, scroll along. However, if you are a fan of deathcore or metalcore, you need to check out these three amazing EPs:

There have been so many great albums- which means this has been an extremely difficult task to choose only ten albums. Personally, I have decided to pass over the same albums you might read on every other publication (Gojira, Iron Maiden, etc) and focus on the albums that really stood out to me personally this year. So, from the desk of your favorite Twin Cities writer, I present to you the best of 2021: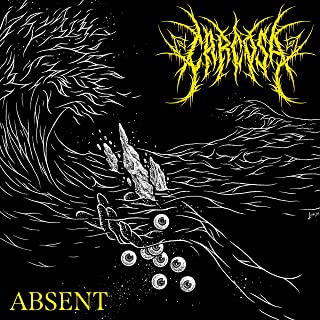 "Anthology" by CARCOSA
Canadians are known for their friendly disposition, but that doesn't mean they can't produce brutal death metal! Hailing from Vancouver, British Columbia, CARCOSA released their debut album, "ANTHOLOGY" earlier this year. This music is extreme, so fans of radio rock beware. The music sounds like a battleground and the vocals will hit you like a meat hook in a horror film. I have spun "Anthology" many times this year and felt that this band needed the credit it is due.

Best song- "Vermin"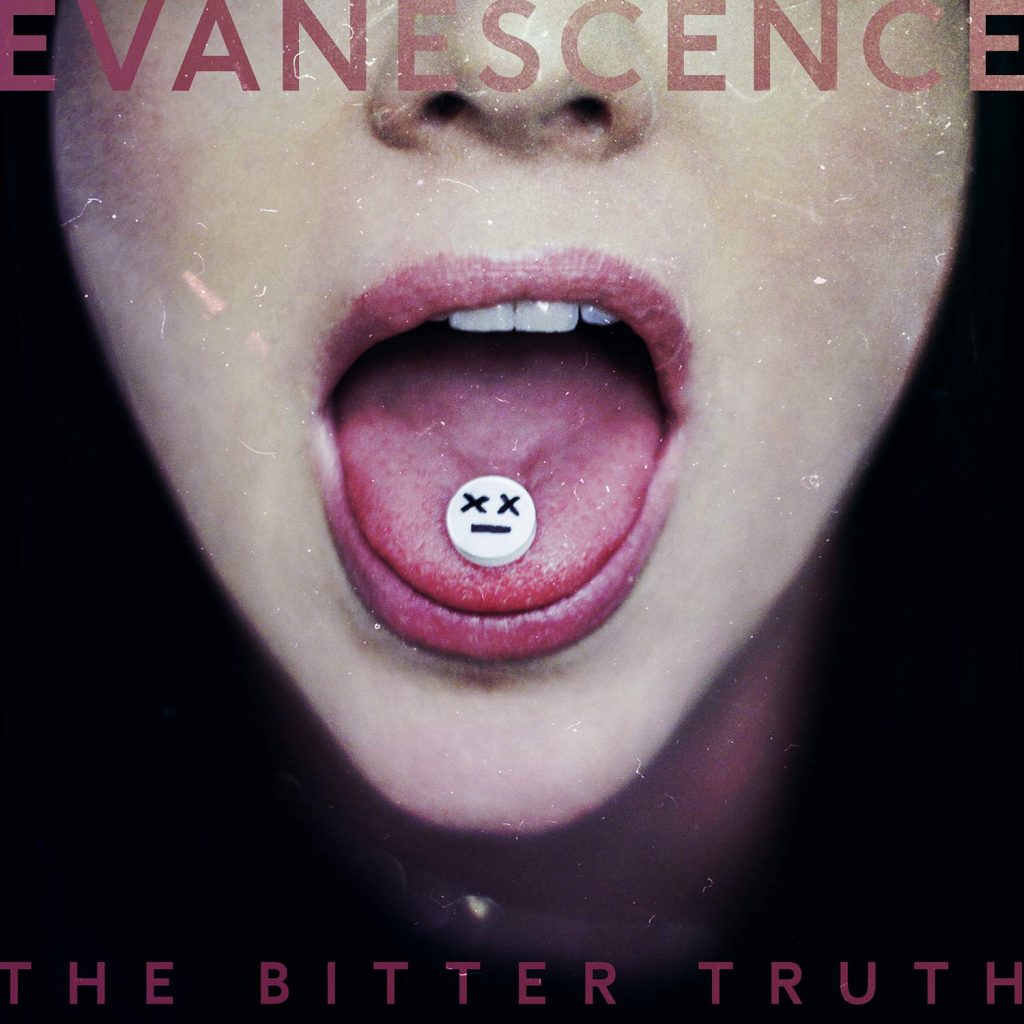 "The Bitter Truth" by EVANESCENCE
Their debut album, "Fallen," has sold over 17 million copies worldwide and paved the way for countless female-fronted bands for nearly twenty years. Amy Lee's distinct style and sound have branded her as one of hard rock's finest musicians, but we haven't heard a new album for 10 years. When the band's fourth album was released earlier last spring, I was super excited. Every track is amazing, and the vocal performance will give you chills.
Best song- "Wasted On You"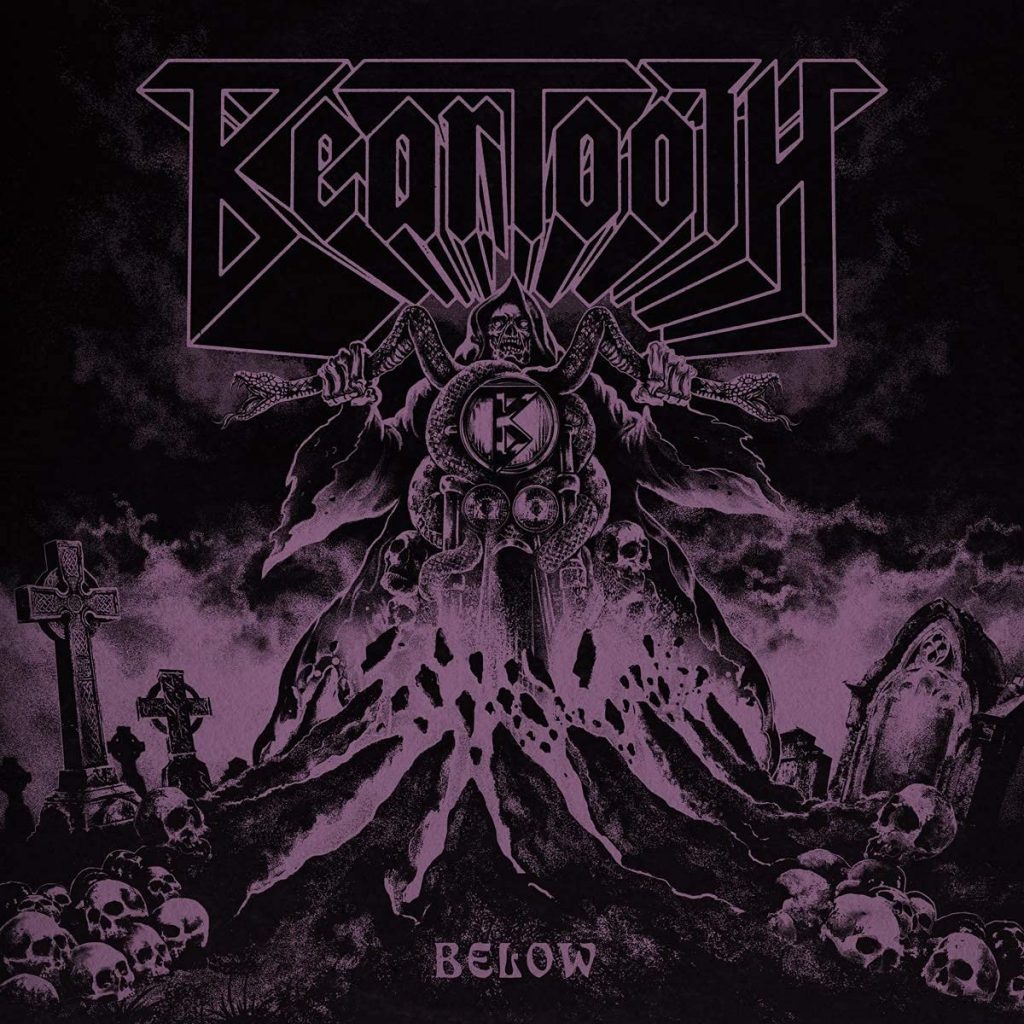 "Below" by BEARTOOTH
These Ohioans have toured extensively over the last decade and have garnered an incredible fanbase. Beartooth's frontman, Caleb Shomo is the mastermind behind the band's success and this fourth album is no exception. "Below" has some of the best riffs I have ever heard and is the perfect album to drive to if you are stuck in city traffic. From its opening title track to "The Last Riff," the instrumental closer, this album is chock-full of melt-your-face-off rock n roll.

Best song- "Below"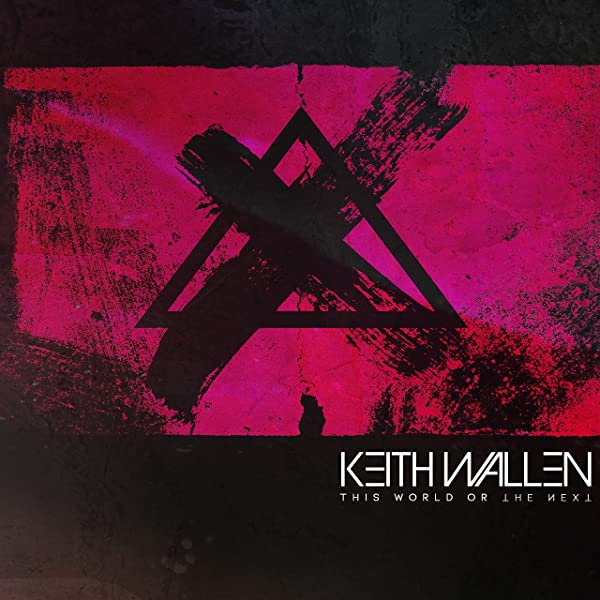 "This World or the Next" by KEITH WALLEN
I love Keith Wallen- from his time in Adelitas Way to Breaking Benjamin, to his solo work, Wallen has proven to be both an amazing guitarist and an unbelievable vocalist. His 2014 five-song EP has been played in our house countless times over the years, so when word got out that he was releasing his first full-length, I was ecstatic. "This World or the Next" features ten well-written tracks that you'll be adding to your playlist immediately.

Best song- "Dream Away"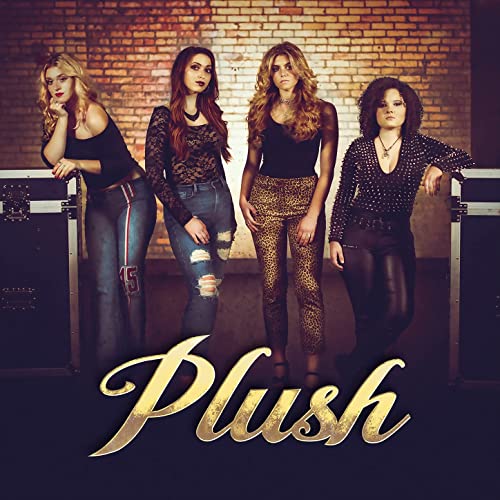 "Plush" by PLUSH
This all-female band is absolutely incredible! Lead singer Moriah Formica auditioned on "The Voice" when she was only 16 years old and was described as a "rock goddess" by Miley Cyrus and a "pint-sized powerhouse" by Adam Levine.  Monica's powerful voice isn't the only impressive thing about this band- the guitars and drums produce a sound similar to a mashup of Alice in Chains and Heart, and bassist Ashley Suppa has already been likened to Cliff Burton.  These four musicians might be young, but their talent, song-writing, and live performances are putting many veteran rock bands to shame.  
Best Song- "Hate"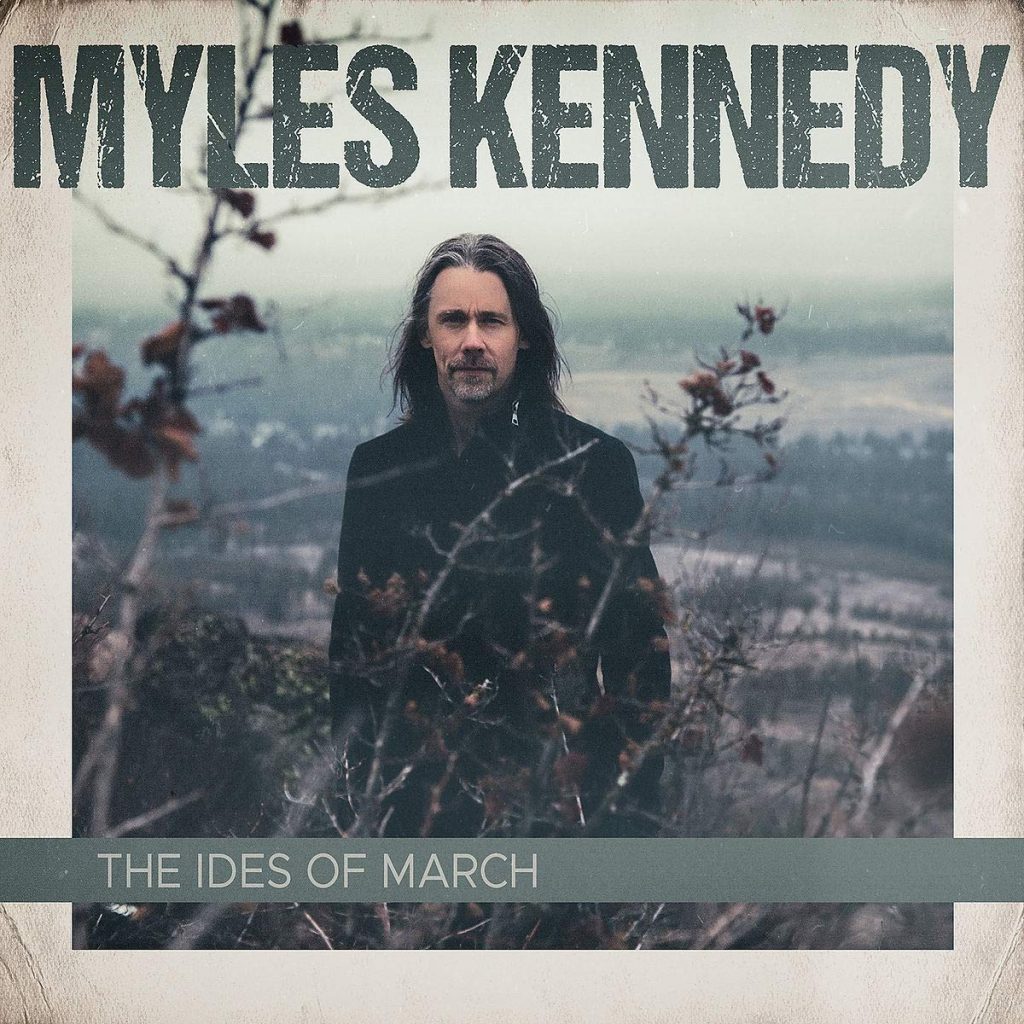 "The Ides of March" by MYLES KENNEDY
Myles has an incredible career in music. From his time in the Mayfield Four, to fronting Alter Bridge, to his work with Slash, it seems like there is nothing this Washington-native can't do. He released his first solo album "The Year of the Tiger" in 2018- surprising fans with his vulnerable lyrics and songs with a heavy vocal emphasis. Kennedy's latest album, however, was different as it focused much more on his guitar skills- while still showing his incredible vocal performances. You can tell he had a LOT of fun recording "The Ides of March.".
Best song- "Worried Mind"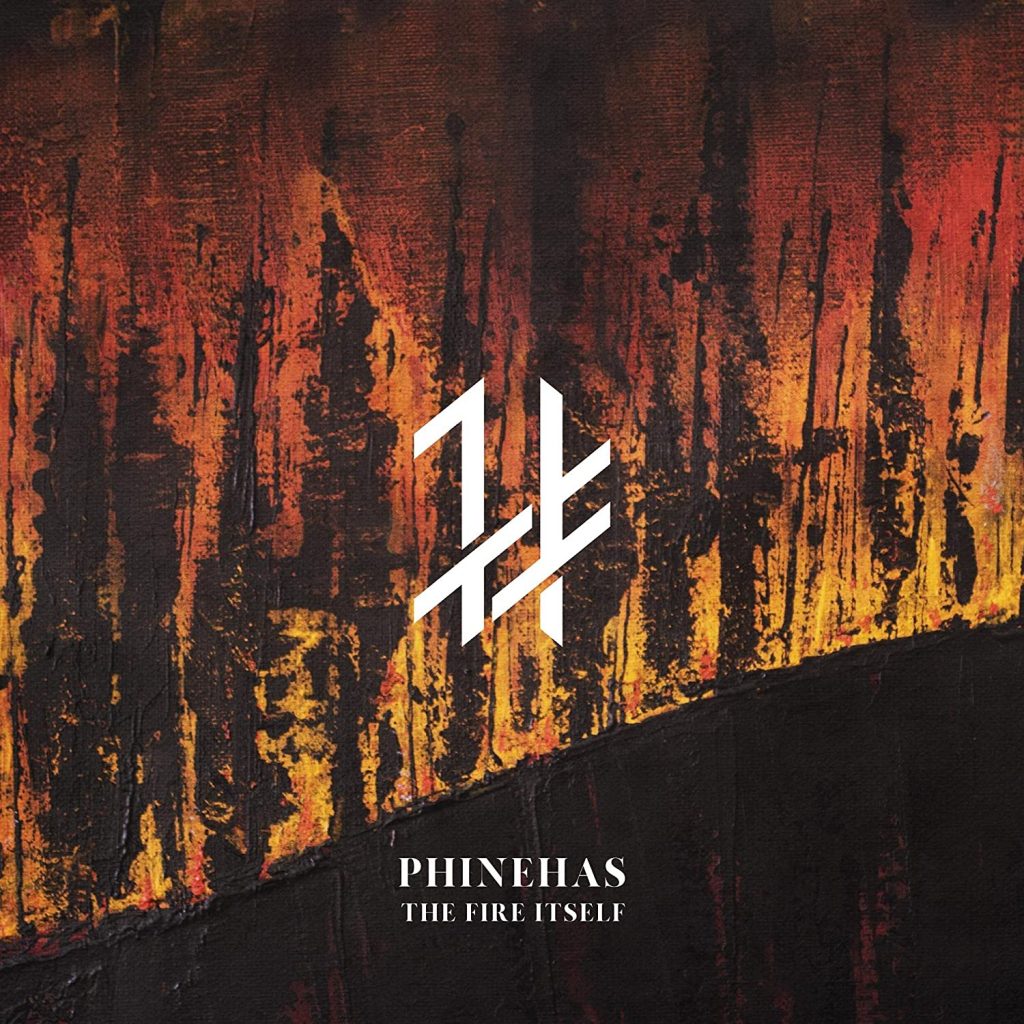 "The Fire Itself" by PHINEHAS
For over a decade, Phinehas has been releasing great metal, and each album seems to be better than the last. "The Fire Itself" is, by far, the band's best album, and it is one of the best metalcore albums I've heard in a long time. The riffs are powerful, and the solos are amazing, but it is Isaiah Perez's drumming that really makes this album stand out. His thundering footwork is something you will feel. This Los Angeles quartet isn't blowing smoke- they're making a legacy.
Best song- "Eternally Apart"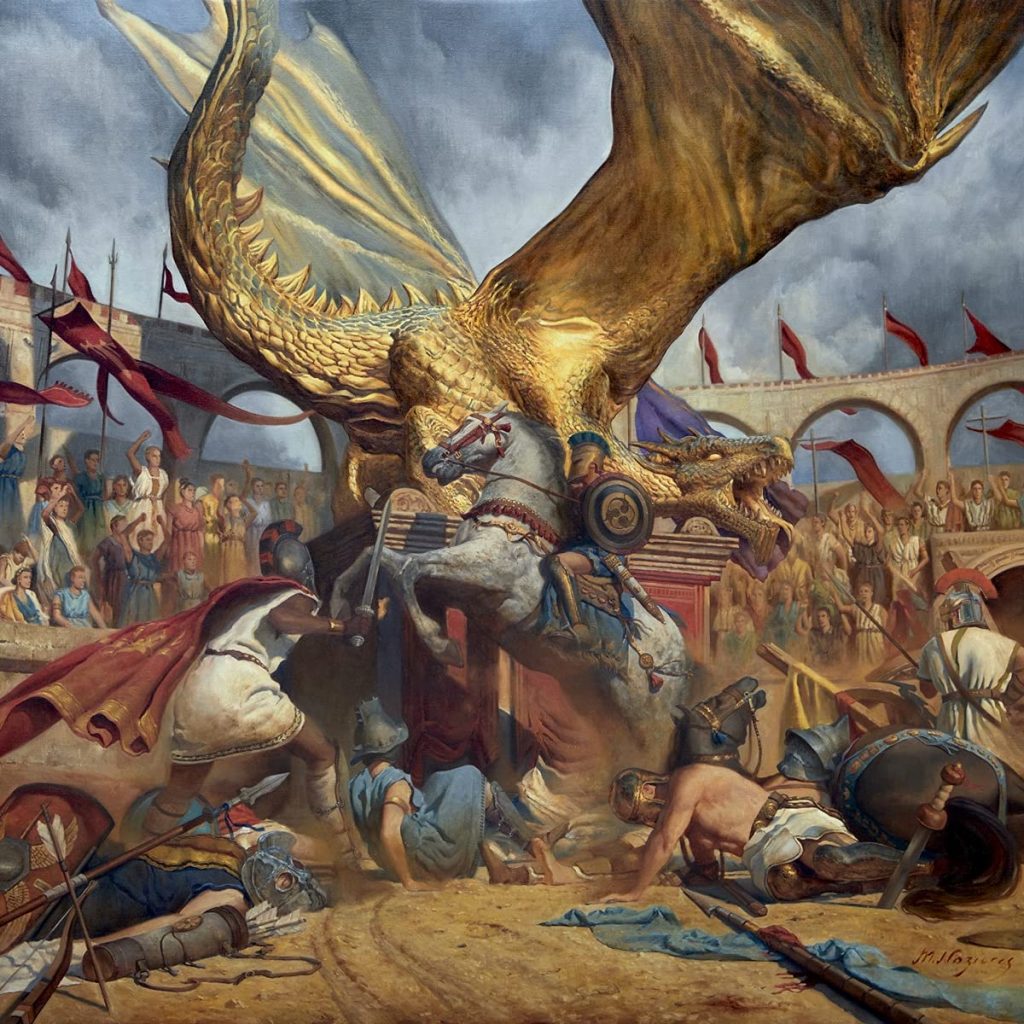 "In the Court of the Dragon" by TRIVIUM
This fall, the metal titans released their tenth album. Trivium is a band much like fine wine- they just continue to get better with age. "In the Court of the Dragon" is arguably one of their best albums-with every song being as creative and brutal as the one before. Trivium is also one of those rare bands that sound as good live as they do on their recordings, if not better. They impressed tens of thousands of fans this year and gathered thousands more when they supported Megadeth on "The Metal Tour of the Year." This Florida quartet is as mighty as the beasts they write about.
Best Song- "The Phalanx"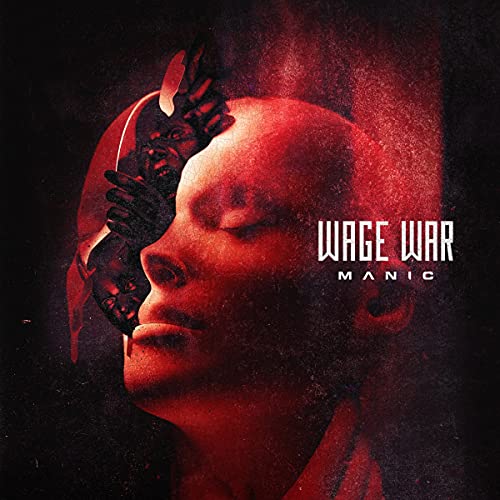 "Manic" by WAGE WAR
I have always loved Wage War. Their first three albums are solid and get regular spins, however, their latest release, "Manic," completely blew me away. I was expecting it to be good, but not this good. The passion and intensity with which these guys write and perform put them light years ahead of their peers. With this latest release, Wage War kept true to their original sound, while experimenting in ways most bands wouldn't dare. This evolution of the band's music made "Manic" a contender as this year's numero uno. The album is frenzied and ferocious and lives up to its name.

Best Song- "High Horse"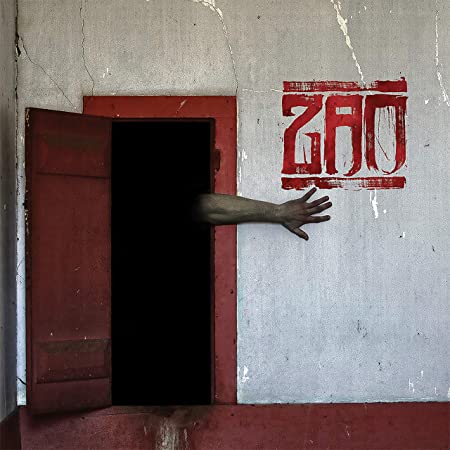 "The Crimson Corridor" by ZAO
I have been a Zao fan for nearly twenty-five years. Two of their earliest albums, "Where Blood and Fire Bring Rest," and "Liberate te ex Inferis," have been two of the most influential albums of my life. Not only are they some of the best metal albums ever made, but the nostalgia factor pretty much guaranteed Zao could never again write an album that would be so dear to my heart. Then "The Crimson Corridor" was released in April and I knew immediately that this would be my favorite album of the year.

From the eerie intro of "The Jaws of Dread" to the magnificent outro, "The Web," Zao takes their listeners on an aural ride through dread and doom. The album has its surprises too. For over two decades we have heard what guitarist Scott Mellinger can do on the fretboard, but his clean vocals on this latest record are the most the band has ever featured. They are beautifully entwined amongst the chaos of Dan Weyandt's growls. Lyrically as well, "The Crimson Corridor" is thoughtful and provoking.

I couldn't have asked for a better record in 2021.

Best Song- "Croatoan"