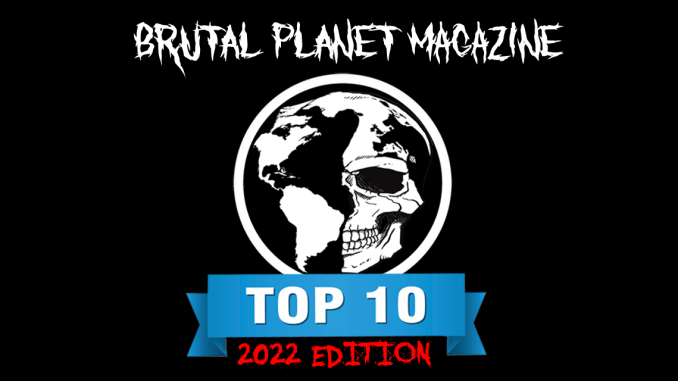 It's been an amazing year for rock and metal fans. If you love going to concerts, you know how difficult the last few years have been. However, most venues and promoters have returned to normalcy since the shutdowns and restrictions from the pandemic. At Brutal Planet, one of the things we like to reflect on at the end of each year is our favorite shows from the past twelve months. The list below is the highlights from my year…

#10 LIVING SACRIFICE, January 29th @ The Haute Spot, Cedar Park, TX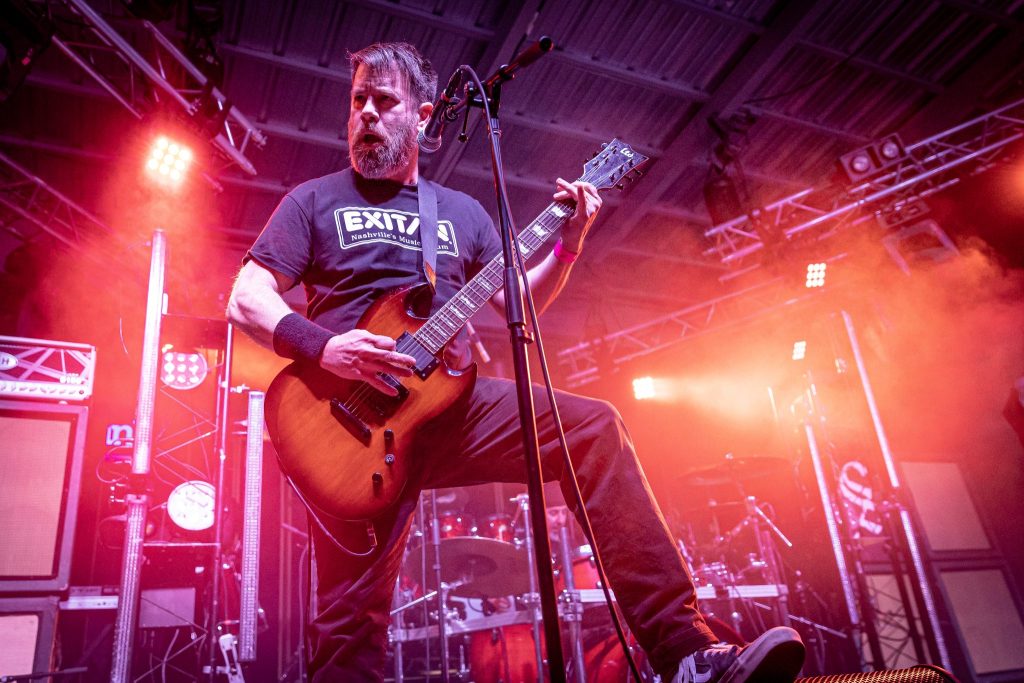 Living Sacrifice has been one of my favorite bands since 1997. I haven't seen them perform since 2003 as they rarely tour. When I saw they were playing three shows in Texas, and one show was near where my sister lives, I knew I had to go see them once again. I reached out to them and asked if I could take some photos. Living Sacrifice doesn't put on a flashy performance- they simply deliver brutal music. They are one of the most influential metal bands of the last thirty years and watching them for the first time in nearly 20 years brought back so many memories. All the guys in the band are still as nice as ever and I had a blast chatting with them after their set. This was the first show I flew across the country to see and one of my favorite experiences of the year.
#9 KORN, March 26th @ The Target Center, Minneapolis, MN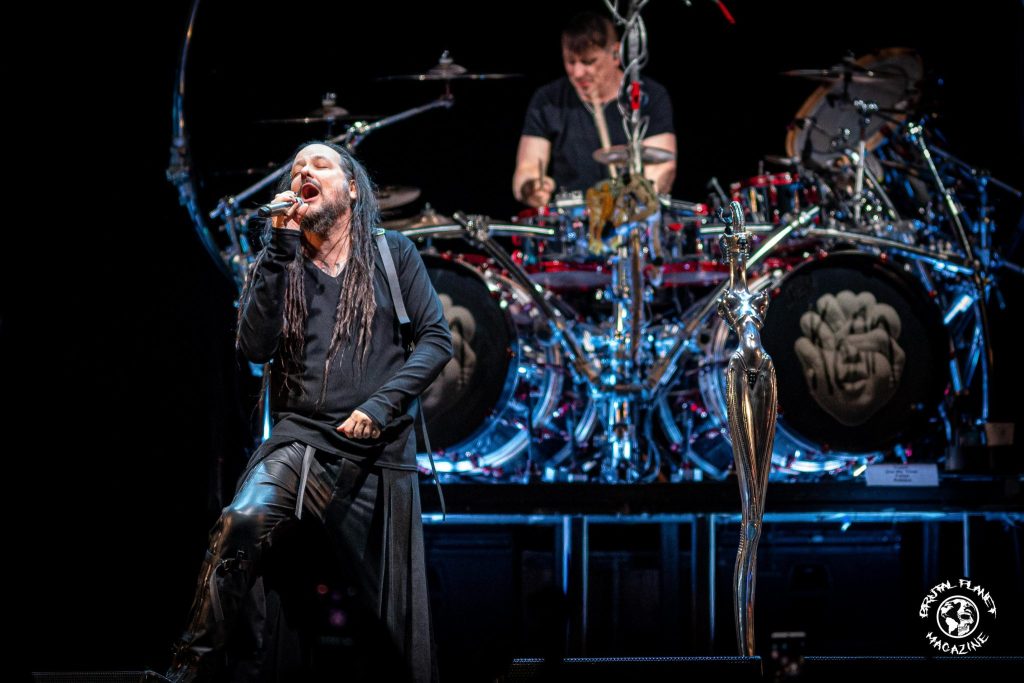 This was my first time seeing Korn since the pandemic and I wasn't sure how it was going to go. Fieldy has temporarily left the band and Jonathan had been dealing with the long-term effects of COVID-19. The band put on a killer show regardless. Ra Diaz (Suicidal Tendencies) filled in for Fieldy and did a great job. Jonathan was occasionally seen taking oxygen in between songs but delivered an incredible performance. Ray Luzier is also one of my favorite drummers to watch live. The entire arena was filled with energy and it was a great night.
Setlist:
Forgotten
Got the Life
Here to Stay
Start the Healing
No One's There
Shoots & Ladders (ft. a snippet of "One" by Metallica)
Lost in the Grandeur
Y'all Want a Single
Falling Away From Me
Worst Is On Its Way
Coming Undone (ft. a snippet of "We Will Rock You" by Queen)
Freak On a Leash
It's On/Trash/Did My Time medley
Twist/A.D.I.D.A.S
Clown
Blind
#8 GODSMACK, May 7th @ The Target Center, Minneapolis, MN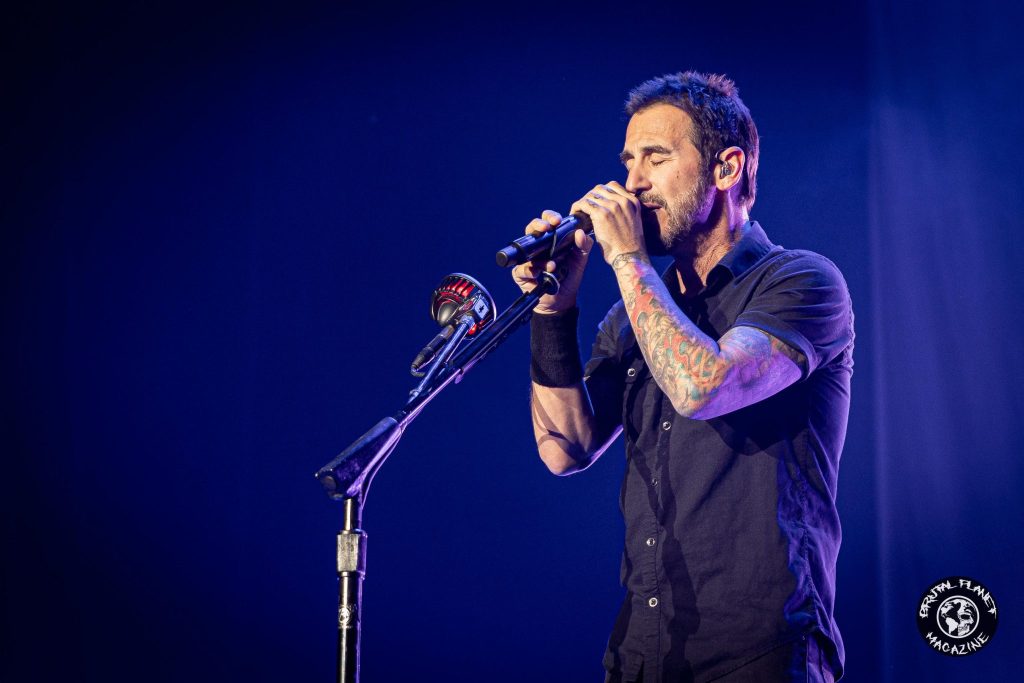 Godsmack is another band I haven't seen in many years. When I heard they were scheduled to headline the 93X Twin City Takeover, I knew I had to get to the show. Sully admitted from the stage that Godsmack's twenty-seven years of existence have caught up with them. They are going to start slowing down in writing and touring. Even though all the band members are in their mid-fifties, they still put on one heck of a show. The pyrotechnics are always a bonus too.
Setlist:
I Stand Alone
When Legends Rise
1000hp
Unforgettable
Keep Away
Cryin' Like a Bitch
Straight Out of Line
Awake
Something Different
Speak
Voodoo
Whatever
Bulletproof
Under Your Scars
Come Together (Beatles cover)
#7 SOULFLY, March 1st @ The Cabooze, Minneapolis, MN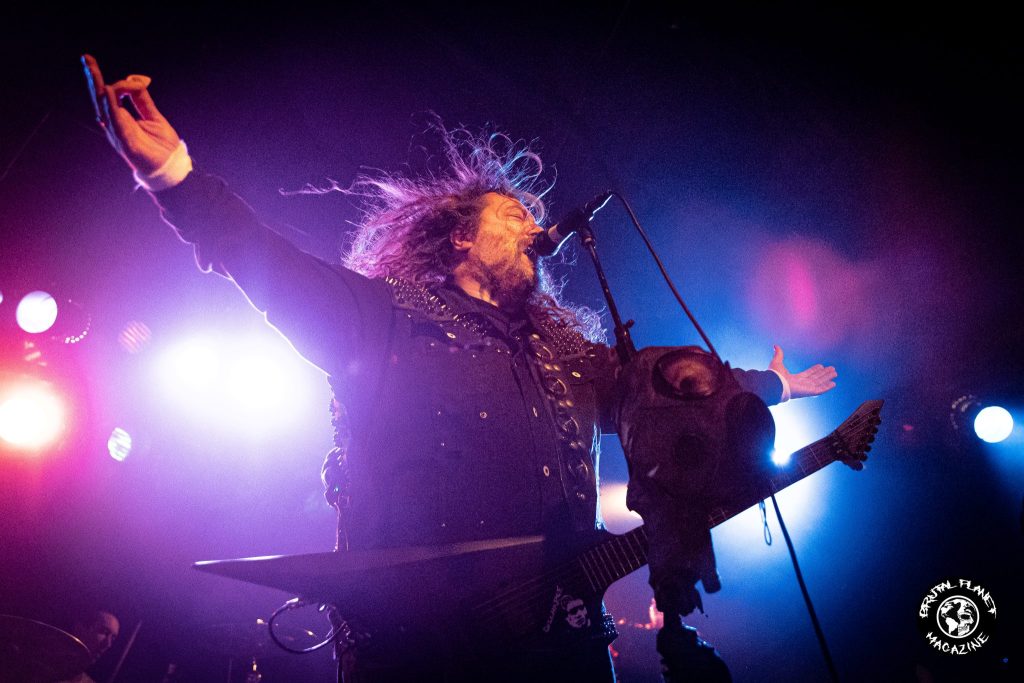 It's always amazing to watch the riff-master, Max Cavalera. Soulfly is one of the most underrated bands of all time. Over the band's twenty-five-year existence, they have experienced numerous lineup changes. Although Zyon Cavalera and Mike Leon have been around a while, a new touring guitarist came on the stage- Dino Cazares of Fear Factory. This was a killer show because we not only got some Fear Factory songs, but this was also the first time fans got to hear a couple of songs from the band's (at that time) upcoming album, "Totem." Soulfly never disappoints. Especially in a small club.

Setlist:
Back to the Primitive
No Hope = No Fear
Rise of the Fallen
The Summoning
Seek n' Strike
Superstition
Ritual
Boom
Prophecy
Filth Upon Filth
Fire
Body Hammer/Replica/Demanufacture (Fear Factory medley)
Eye For An Eye
Jumpdafuckup
#6 A KILLER'S CONFESSION, October 4th @ The Turf Club, Saint Paul, MN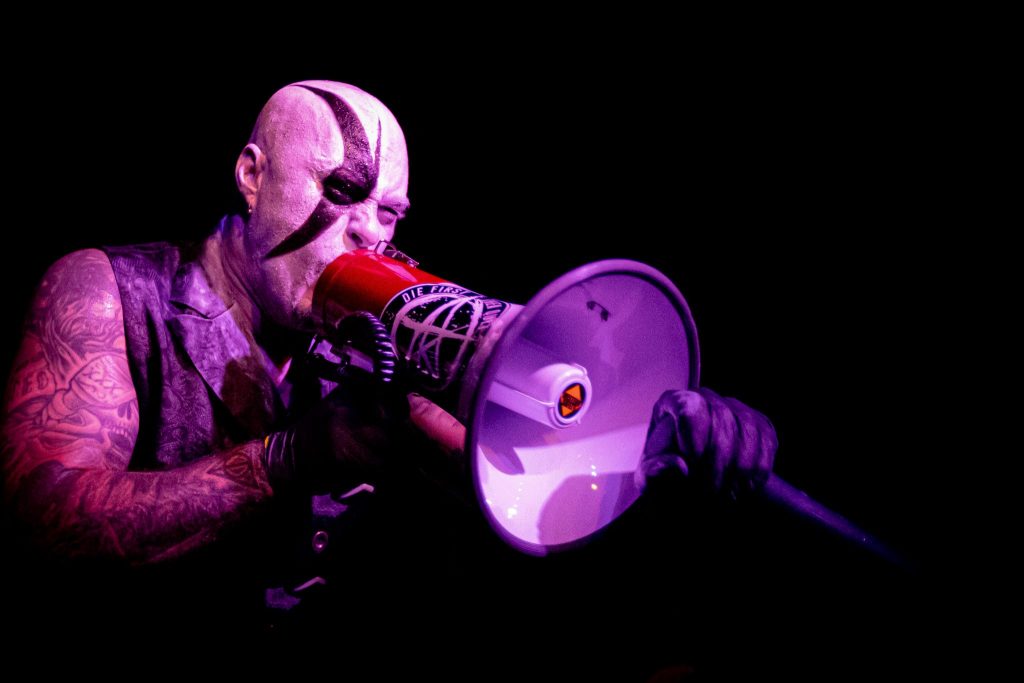 A Killer's Confession has been around for several years now but hasn't seemed to get the exposure they deserve. I had only recently heard of them and when I saw they were playing at a venue a few miles from my house, I thought I would go check them out. This show surprised me. It was way better than I thought. Many bands have used CO2 smoke and singers have been painting their faces for years, but Waylon Reavis is different. It was as if he became a part of the lights, the smoke, and the character he portrayed. This is definitely a band worth checking out.

Setlist:
Be My Witness
It's Not Too Late
Trapped Inside
Numb
The Boys
Rebirth
A Better Time
A Killer's Confession
I Wish
Roots Bloody Roots (Sepultura cover)

#5 KILLSWITCH ENGAGE, March 6th @ The Fillmore, Minneapolis, MN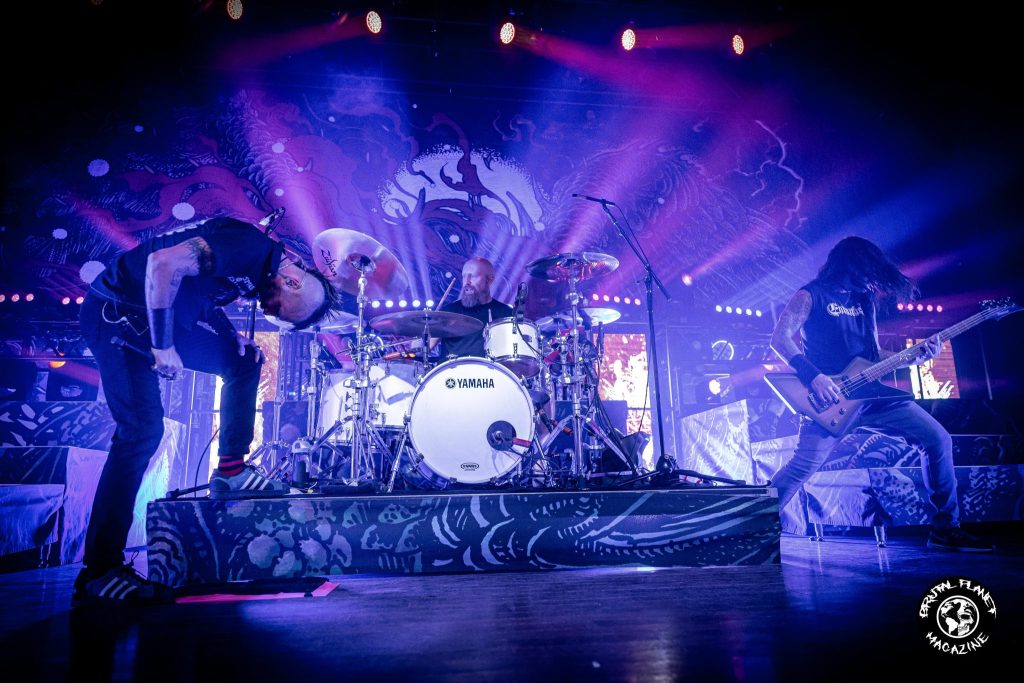 Killswitch is another band that has been performing incredible shows for many years now, and while many of their early fans have aged, there is a whole younger generation that has now found the treasure in old-school metalcore. The energy at this show was electrifying. The band still performs with intensity but had some surprises along the way. To end their set, vocalist Jesse Leach took a break and invited the band's previous singer, Howard Jones, to take over for an old song. Then, Leach emerged and the two frontmen finished the night together with "The End of Heartache" and "The Signal Fire." For any long-time fan of the band, there would not be a better way to end the night.
Setlist:
Unleashed
Hate By Design
Know Your Enemy
My Last Serenade
I Am Broken Too
Reckoning
In Due Time
Rise Inside
This Fire
Daylight Dies
The Crownless King
In the Unblind
Always
My Curse
Strength of the Mind
Rose of Sharyn (Howard Jones on vocals)
The End of Heartache (with Howard Jones)
The Signal Fire (with Howard Jones)
#4 PAYABLE ON DEATH, January 29th @ The Haute Spot, Cedar Park, TX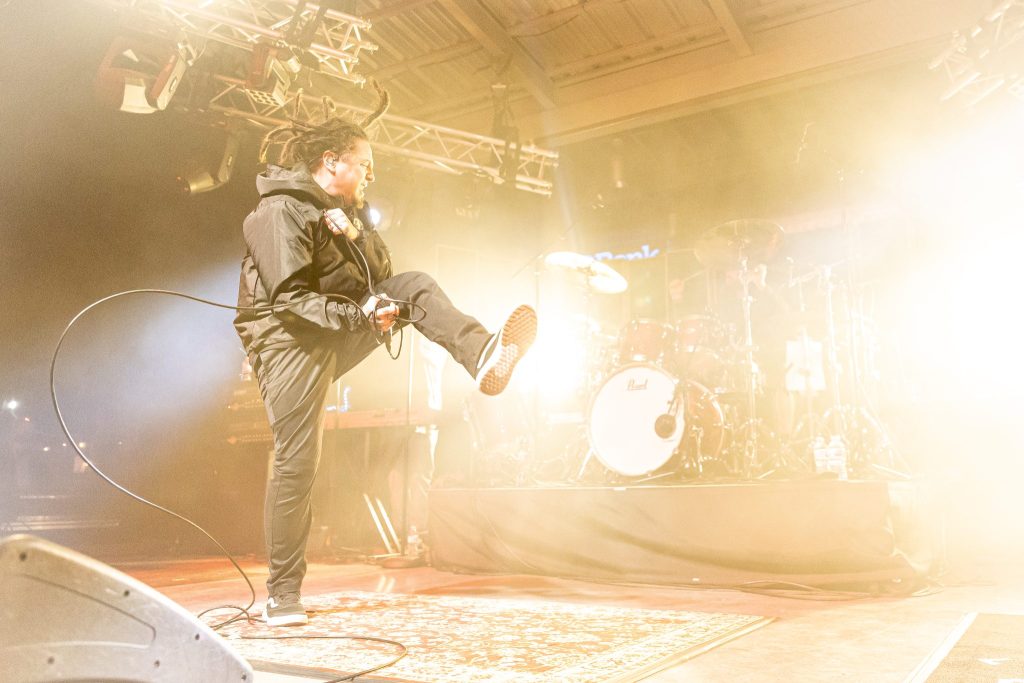 As I mentioned earlier in this article, I traveled across the country for the first time to see one of my favorite bands, Living Sacrifice. They were only the opening band, however, as P.O.D. was headlining that short tour through Texas. Boy, did they put on a great show! The set featured all the great hits from the band's thirty-year career. During "Youth of the Nation," Sonny had a couple of kids come up on stage to sing along. This was also the first show where I saw someone in the crowd holding up a sign asking to play along to their favorite song, and the band actually had them come up to do it. A guy named Fernando got on stage and finished "Boom" on the drums and absolutely nailed it. Great bands + energetic crowd= wild night.

Setlist:
Satellite
The Messenjah
Boom
Rock the Party (Off the Hook)
Soundboy Killa
Set It Off
Rockin' With the Best
Listening for the Silence
Southtown
Sleeping Awake
Murdered Love
Domino
Circles
Youth of the Nation
Roots In Stereo
Without Jah, Nothin'
Alive
The Awakening
#3 JOE BONAMASSA, November 11th @ The Orpheum, Minneapolis, MN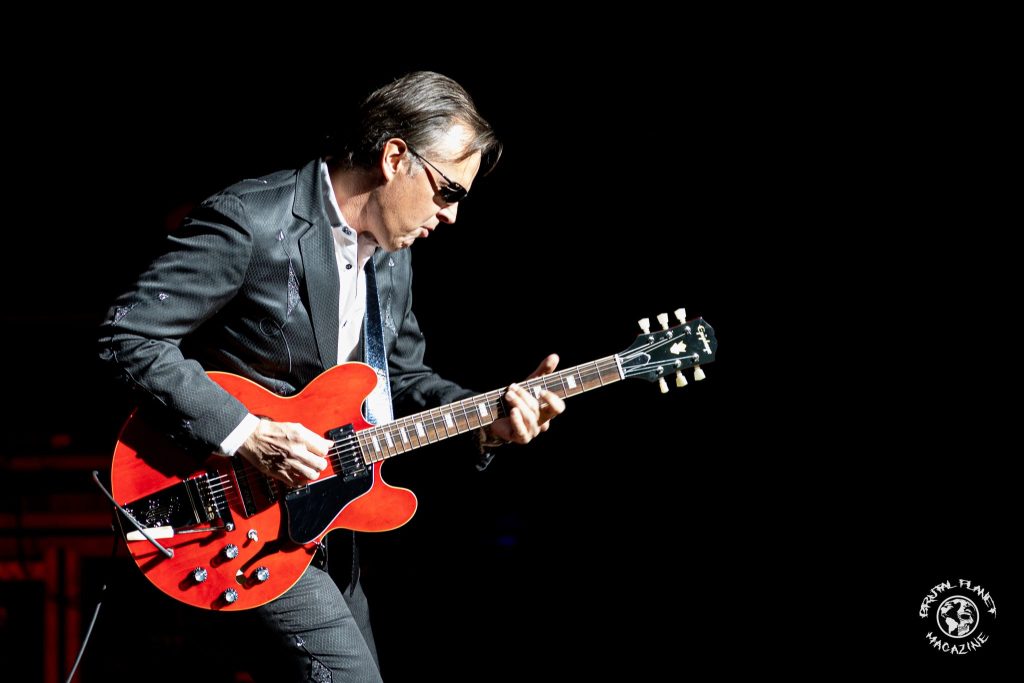 I mostly listen to hard rock and metal, but my friend Mike's favorite musician is Joe Bonamassa so I decided to take him to the show for his birthday. I was blown away. Why haven't I checked this blues guitarist out earlier? Bonamassa put on an incredible show and is easily one of the best guitarists out there. The crowd didn't need smoke or moshing or circle pits to keep them engaged with the music. They only needed Joe. I went from not knowing this guy at all, to putting him at #3 on my top ten list. Enough said.
Setlist:
Evil Mama
Dust Bowl
Love Aint A Love Song
Self-inflicted Wounds
Just Cause You Can
Notches
Curtain Call
Didn't Think She Would Do It
Conversation With Alice
The Heart That Never Waits
Lonely Boy
Just Got Paid
Mountain Time
#2 SEVENDUST, March 22nd @ The Skyway Theater, Minneapolis, MN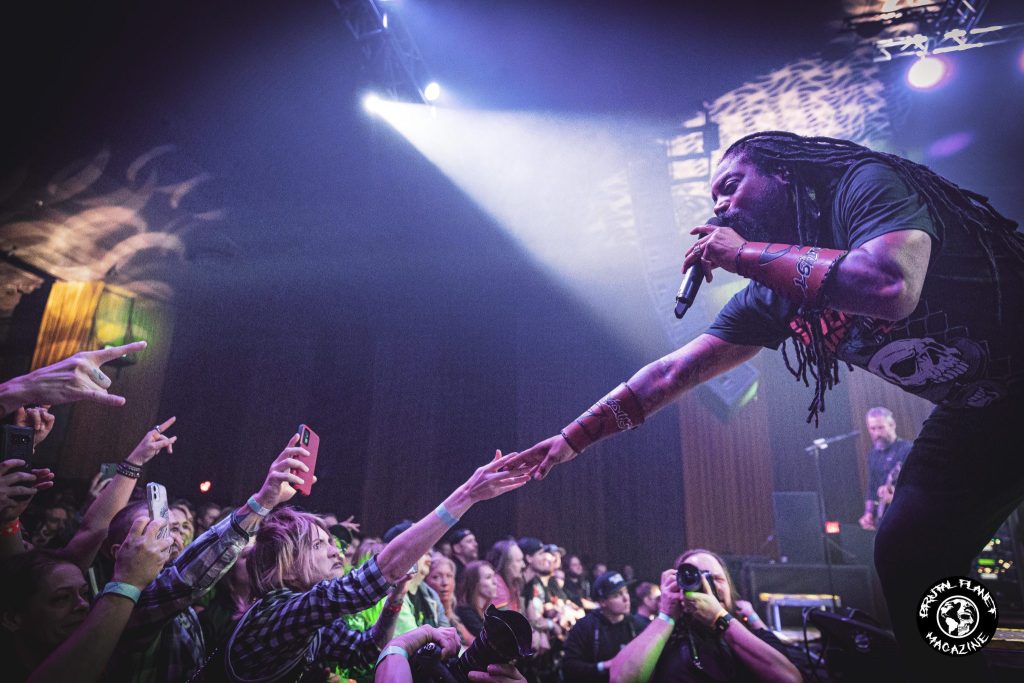 I have been a fan of Sevendust for 25 years and have seen them many times before. This night in Minneapolis was really special though. It was the 21st anniversary of their "Animosity" album and they were going to play it in its entirety. I had never heard many of the songs performed live and it was a treat to hear some of the stories behind the songs. Not only was this night full of nostalgia, but of all the bands out there that will interact with the crowd, Sevendust is the best. From high fives, to sharing the microphone, to wearing things thrown on stage, Lajon and the boys make some of the best memories for their fans. Sevendust has always been one of my favorite bands to watch and even decades later, they have not let up.

Setlist:
T.O.A.B.
Praise
Trust
Xmas Day
Dead Set
Shine
Follow
Damaged
Live Again
Beautiful
Redefine
Angel's Son
Crucified
Bitch
Face to Face
#1 AUGUST BURNS RED, August 16th @ The Varisty Theater, Minneapolis, MN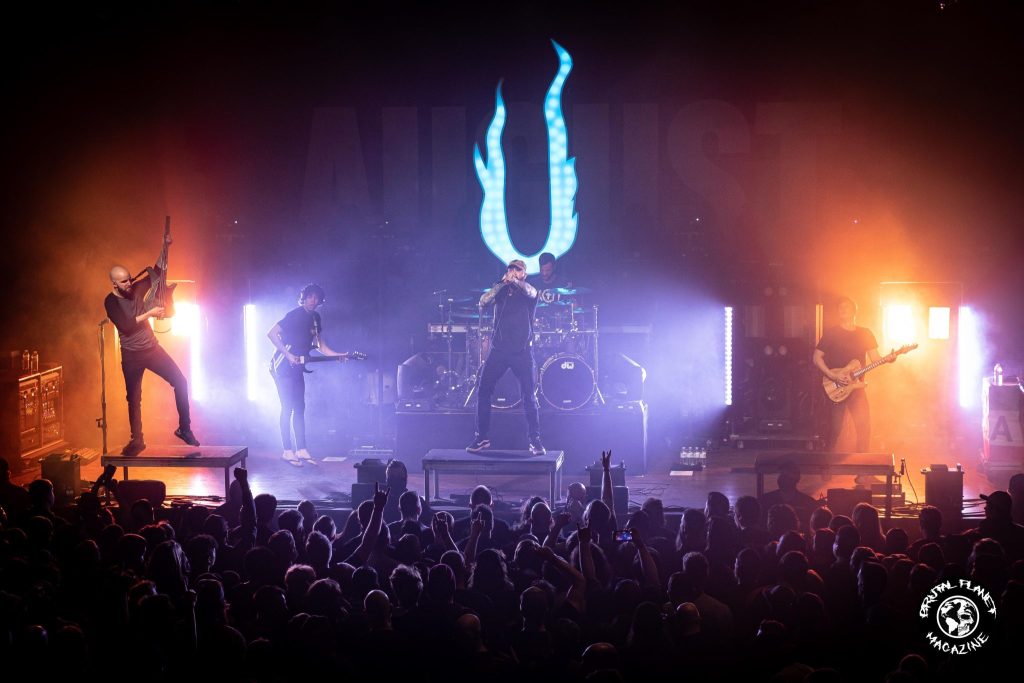 August Burns Red will never disappoint you live. Every band member is an incredible musician as well as a performer. I catch them every time they come through my city. This show meant the most to me, however, because it was my oldest son's first concert. He was captivated by the show and crowd. Afterward, several of the band members took time to meet their fans and my son was one of them. He was smiling ear to ear as Jake Luhrs put his arm around his shoulder for a picture and Matt Greiner handed him a drumstick. I've listened to these guys since they were first emerging on the scene and they just get better and better with each album and tour. They are definitely one of the best bands to see live and will be hard to knock off the number-one spot in my book.
Setlist:
Chop Suey! (System of a Down cover)
Vengeance
Paramount
Invisible Enemy
Beauty in Tragedy
Backburner
Dismembered Memory
Ties That Bind
Bloodletter
Ghosts
Meddler
Defender
Composure
King of Sorrow
Marianas Trench
White Washed