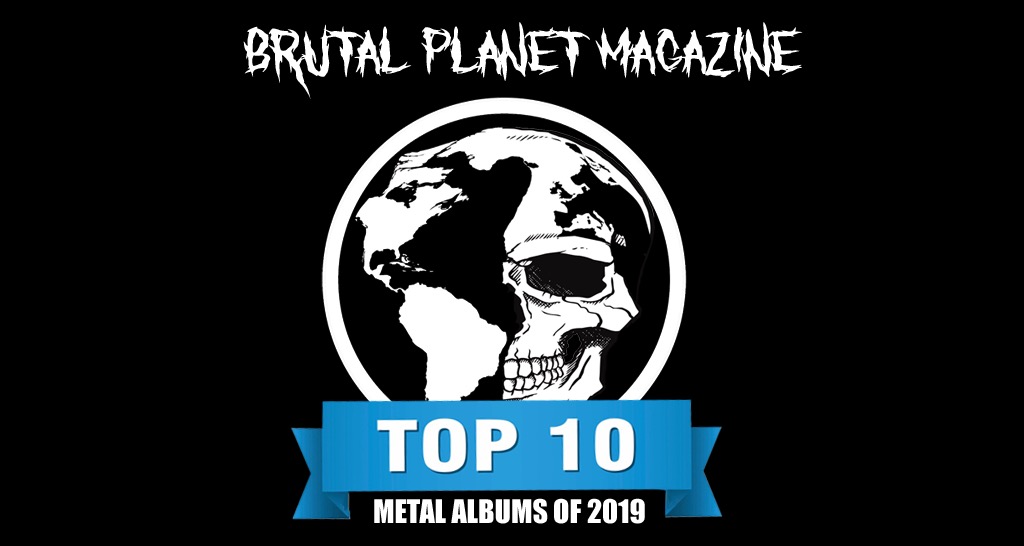 As 2019 comes to an end, Brutal Planet has a lot to be grateful for in our first year. First and foremost, we are grateful for all of our followers that support what we do. Thank you for reading, watching and listening to Brutal Planet Magazine. Next Brutal Planet Magazine is thankful for all the publicists that gave us albums, concerts to review, as well as interviews to share with all our followers.
As you read our Best of 2019 you will find each writer has their own taste and that is what makes us great. One list may have some of the same albums, but most will be completely different.
2019 was a great year for bands I love and follow. Which made it that much harder to narrow it down to ten. My top ten are not in any particular order. I have no top album but ten top albums.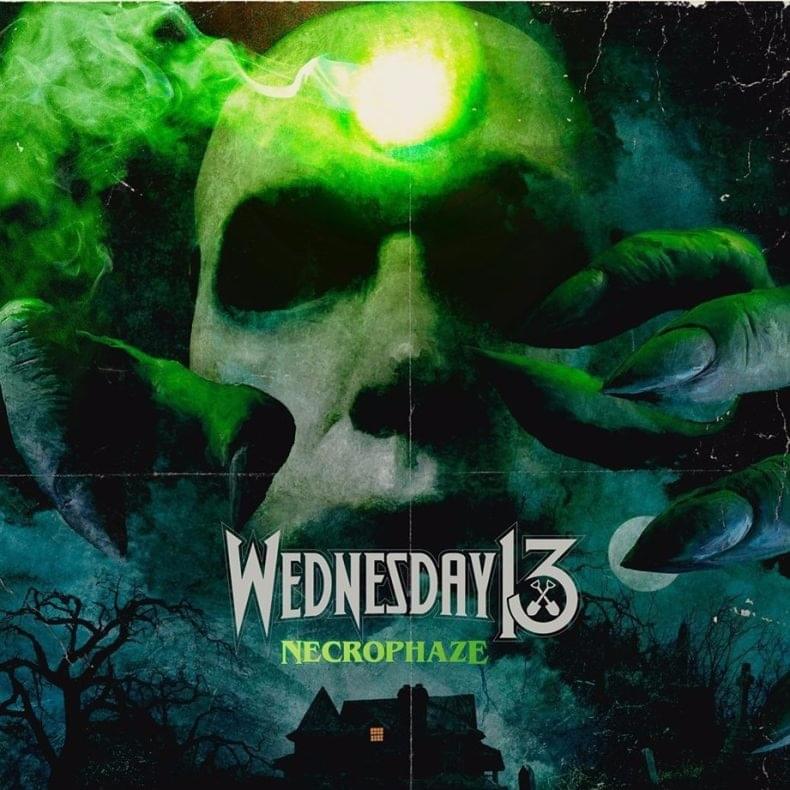 Wednesday 13 continues to take listeners on a journey into madness. Necrophaze is no exception. The listener is sucked into the world of Wednesday 13 which includes The Zodiac, The Hearse, and a killer cover of W.A.S.P.'s "Animal (Fuck Like a Beast)." Father of Shock Rock Alice Cooper sets the stage for what is an amazing album. The album also includes collaborations with Cristina Scabbia, Jeff Clayton, and Alexi Laiho. Necrophaze is an album that will continue on my playlist well into 2020 and beyond.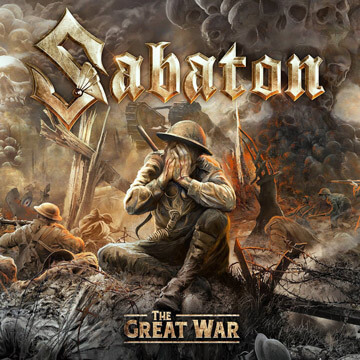 History is always more intriguing and enjoyable when it involves Sabaton. 2019 marks 20 years for the boys from Falun educating listeners as well as putting out great music. The Great War follows the history behind World War I. The story of "The Red Barron" takes flight as does the use of the "Devil Dogs" by the Marines. The song that typifies WWI is told in "82nd All the Way." The story of American hero Alvin York inspires still to this day. Their music combined with their live show is a force not to be reckoned.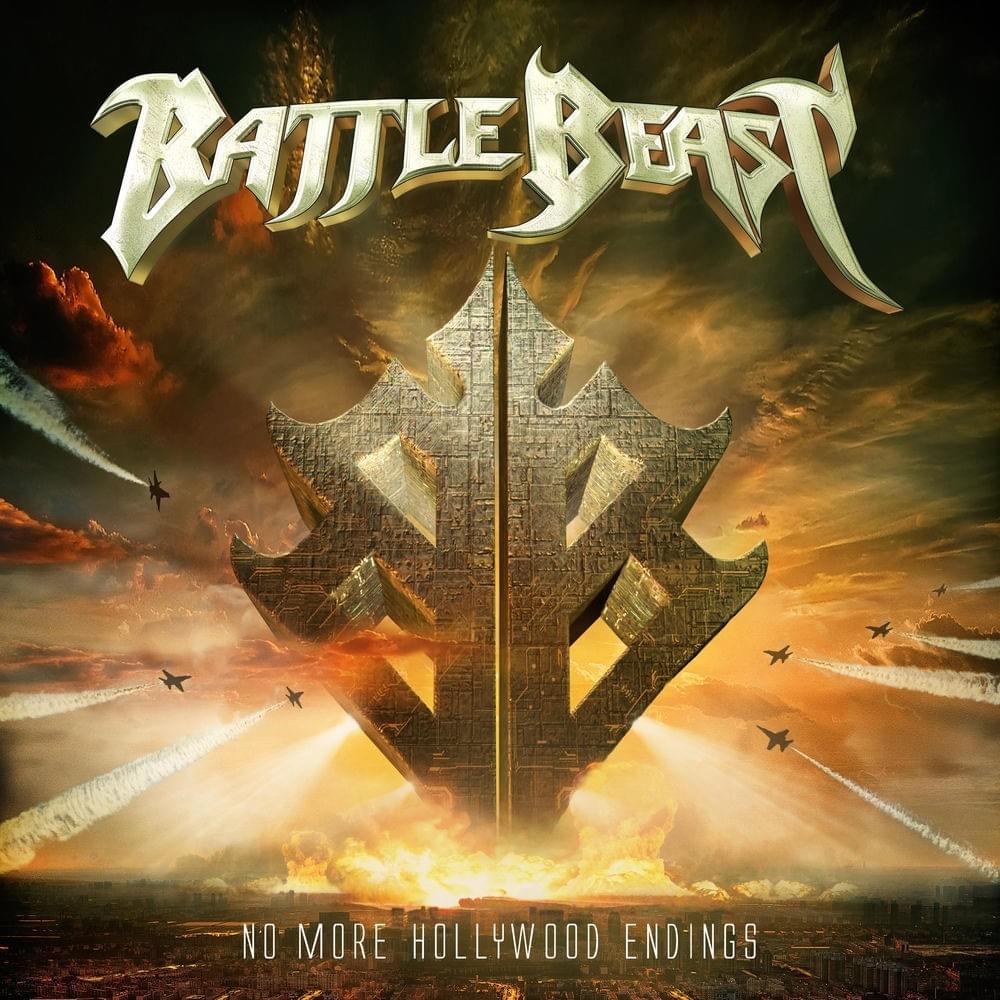 Battle Beast continues to build a catalog of albums that rock from front to back. Songs like "The Golden Horde" and "Unbroken" are songs that inspire the soul to be stronger and better. The song "Endless Summer Nights" is a song that belongs on every playlist when cruising with the top down in a car in the warm months. If there was a favorite song of the year, this would be in contention for that spot. Another North American tour for Battle Beast in 2020 will make us all happy as they hit the road with Amaranthe.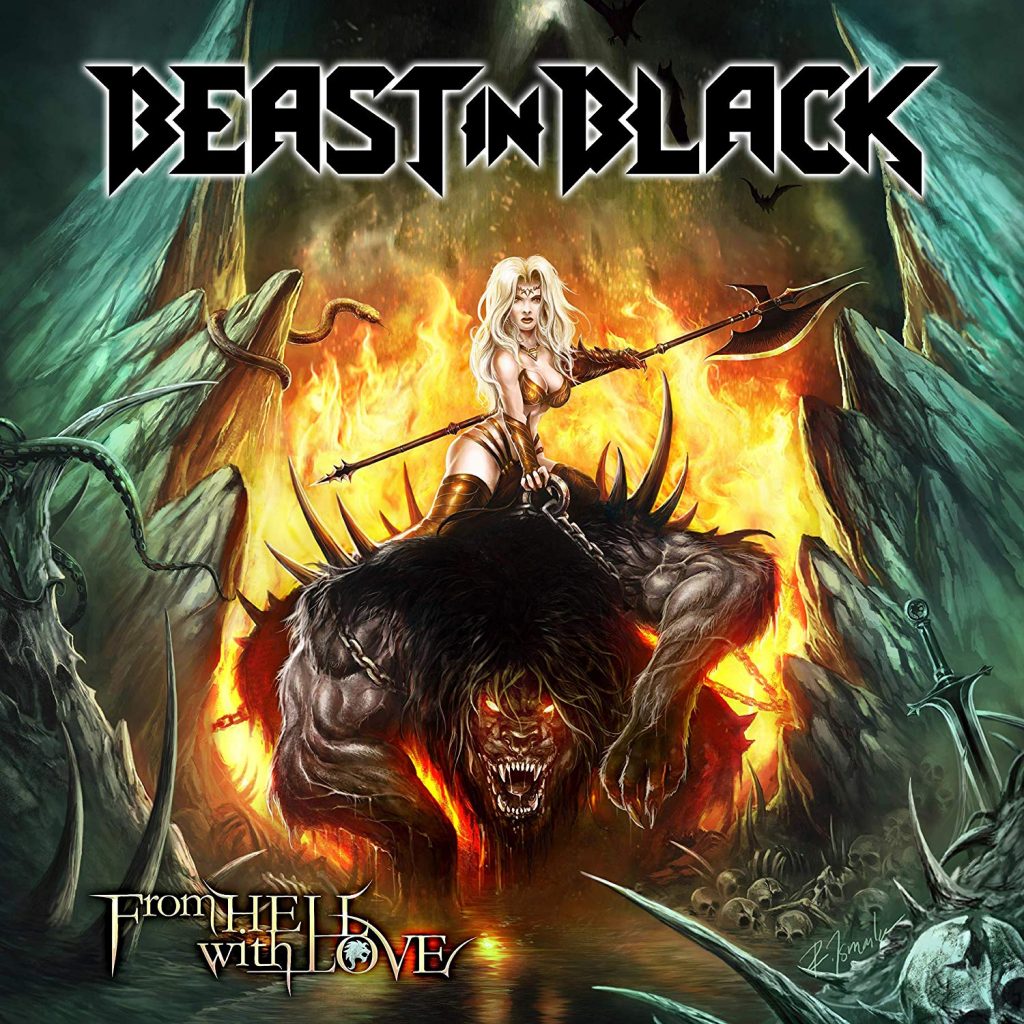 The sophomore album can be hit or miss for any artist, but Beast in Black knocked this one out of the park. The use of keyboards and catchy chorus lines make this an amazing follow up to Berzerker. The voice of Yannis Papadopoulos continues to be one of my favorites in metal today. Look for these guys on tour in North America in 2020 with Hammerfall.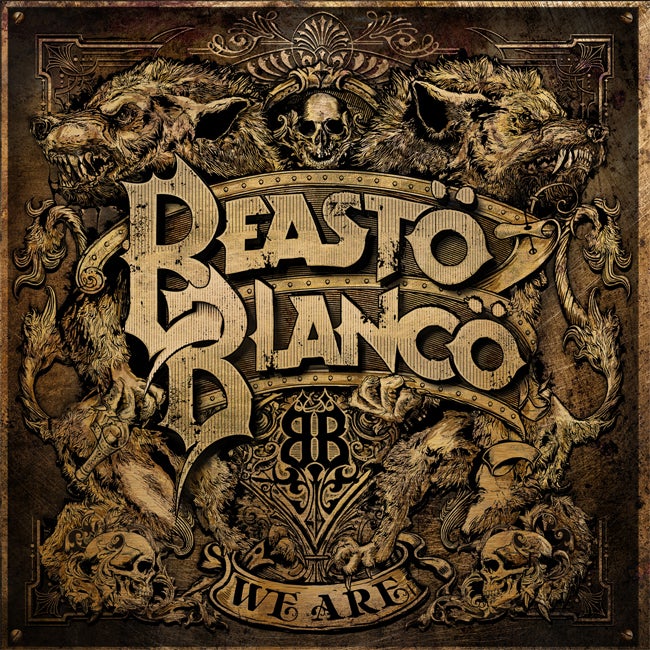 Beasto Blanco is one of my favorite up and coming bands that really shouldn't have to be up and coming because they are that bad ass. Chuck Garric of Alice Cooper's band rocks We Are vocally with the help of Calico Cooper. Chuck steps away from the bass and plays a wicked guitar with Brother Latham. Jan LeGrow and Sean Sellers (Good Riddance) fill out an amazing line-up. Another song that is right up there for song of the year is "Lets Rip." It is an anthem for those who don't give a shit. BPM covered these guys in the spring with Halestorm and I will tell you they have one of my favorite live shows. Inside tip for BPM readers, when you go see them live spend the money and get the meet and greet. You won't be disappointed.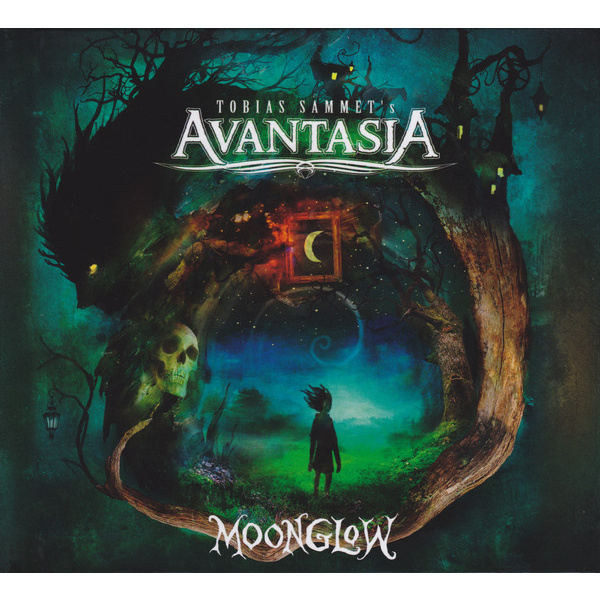 If you are a power metal fan I don't need to tell you why this is in my top ten. If you are not so familiar with Avantasia let me tell you that Avantasia is nothing less than a "Metal Opera" with some of the biggest and best names in metal. There is Jorn Lande, Bob Catley, Eric Martin, Ronnie Atkins, and Geoff Tate for starters. Then you add the likes of Hansi Kürsch, Mille Petrozza, Michael Kiske, and Candice Night and you can't go wrong. One of my favorite songs on the album is the 11:15 "The Raven Child." The song is like a story with peaks and valleys that crescendos into greatness.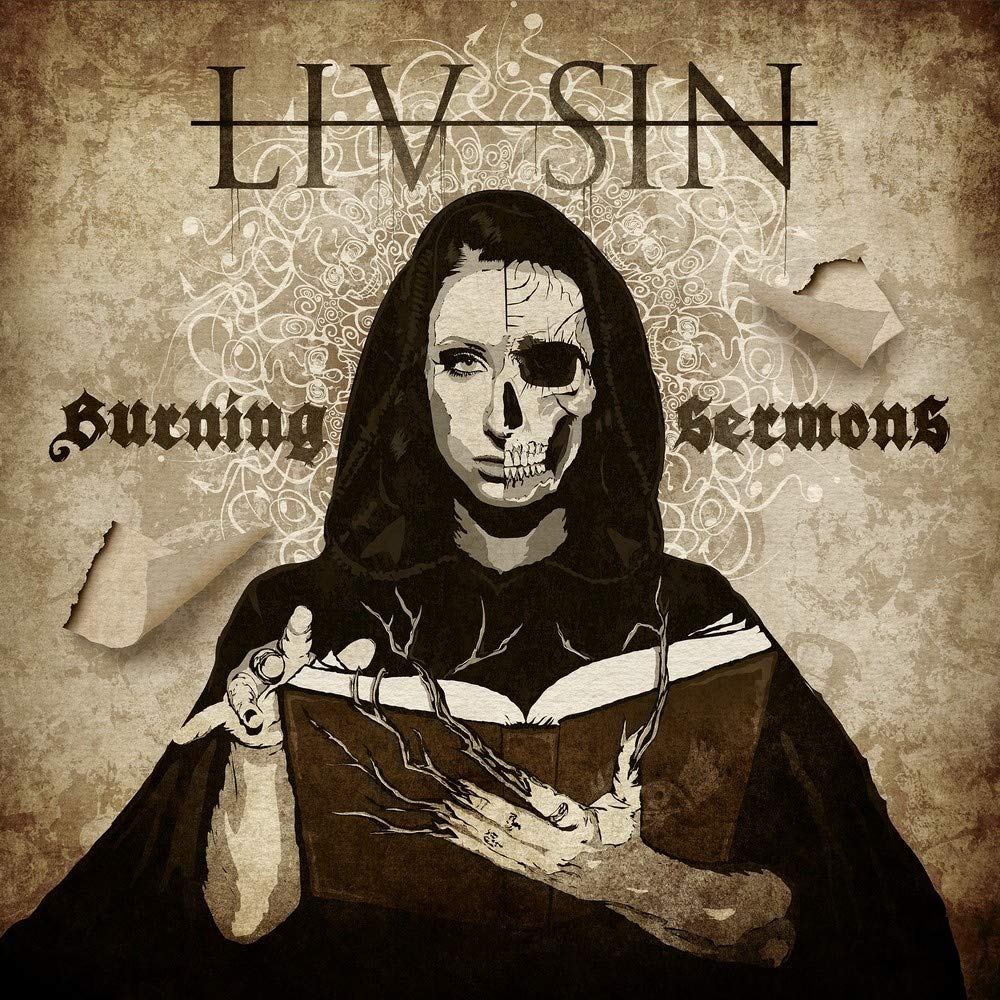 Liv Sin worked with Emil Nödtveidt (DEATHSTARS) on Burning Sermons and the album took a 180 degree turn from their Debut Follow Me. Emil added orchestration to the heavy and melodic sounds of Liv Sin and turned it into a sinister masterpiece. My favorite song on the album is by far "Hope Begins to Fade." Liv was joined by Björn "Speed" Strid, the well-known singer of Soilwork and The Nightflight Orchestra. The song is nothing less than a metal "Fucking" Masterpiece. All weak creatures fear the future of Liv Sin, as they are going to crush all beneath them.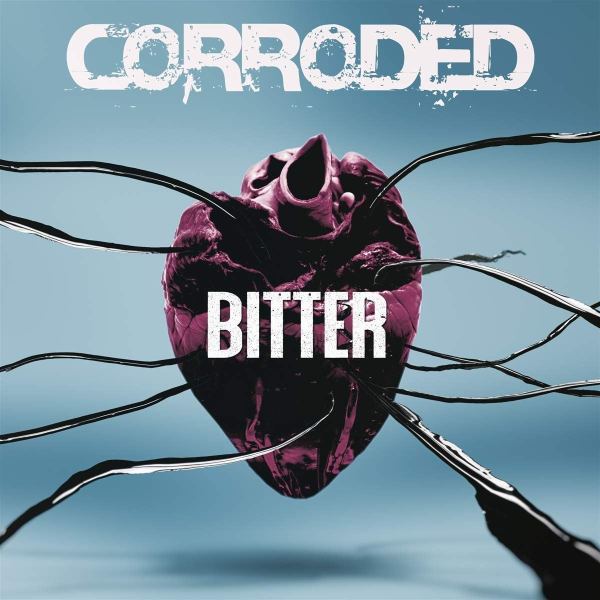 This was an early release but the first I committed to my top ten. Here we are in December and this badass album is still there and growing on me daily. How can you not love the videos they released for "Burn," "Cross," and "Breathing?" The videos are clever and combined with their music make them a trilogy for the ages. Next on the bucket list will be seeing Corroded live. Another of my favorite songs on this album is "Cyanide." The song is best described by the lyrics: "I am the stuff your nightmares are made of."
Call Cyhra what you want, a supergroup or band. I don't care because I call them one thing: Amazing! Jake E has a voice that is as clean and pure as there is in metal, not to mention he is an amazing human being. No Halos from Hell is an album that reverberates the bands' compassion, passion and drive as not only a band but as human beings. "The Battle From Within" is a strong song and hits home to everyone in one way or another. "Out of My Life" is a song for anyone hurt in life. Cyhra is only going great places and don't forget who told you so.
It is my opinion that no top ten of 2019 should be without The 69 Eyes. Jyrki and the Helsinki Vampires have been putting out great music for 30 years now and West End is right up there at the top. They brought in some friends for this album who took things up a notch for them. "Two Horns Up" features Dani Filth of Cradle of Filth was one of the best opening songs of 2019. Wednesday 13 and Calico Cooper in addition to Dani Filth mix things up for one of the best songs of 2019: "Last House on the Left." The song is a homage to horror great Wes Craven. The 69 Eyes will be hitting the road with Wednesday 13 in 2020 in North America. This will be a tour to make sure and hit at least one show.
Being the editor of the Brutal Planet Magazine I have evoked the right to an honorable mention.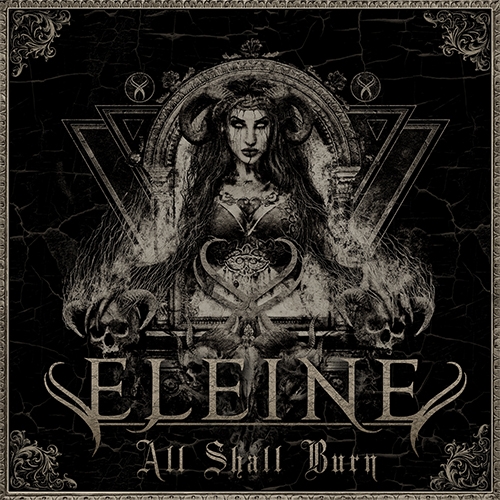 If you are looking for Symphonic metal with a dark melodic beautiful voice that look no further than Eleine. The EP All Shall Burn is the perfect way to introduce yourself to this amazing band. The EP has incorporated orchestration and that paired with the voice of Madeleine makes this EP astonishing and it will tease you into wanting more. This band would have knocked off another album had it been a full legend album. I will say this that you will hear great things from this band in the future and Brutal Planet Magazine will continue to show them, Brutal love.