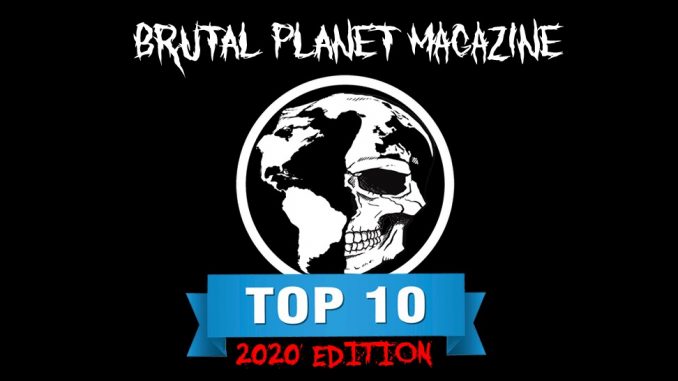 People seem eager to blame all the problems of the world on 2020.  What most are forgetting is that 2020 may have left us short on shows, but it brought us some great albums.  As I look back on these albums I have selected, I knew when I listened to most of these that they were going straight to the top.  I place my albums in no particular order because I find it too hard to pick just one for my top spot.  So here are my top ten most brutal albums of 2020.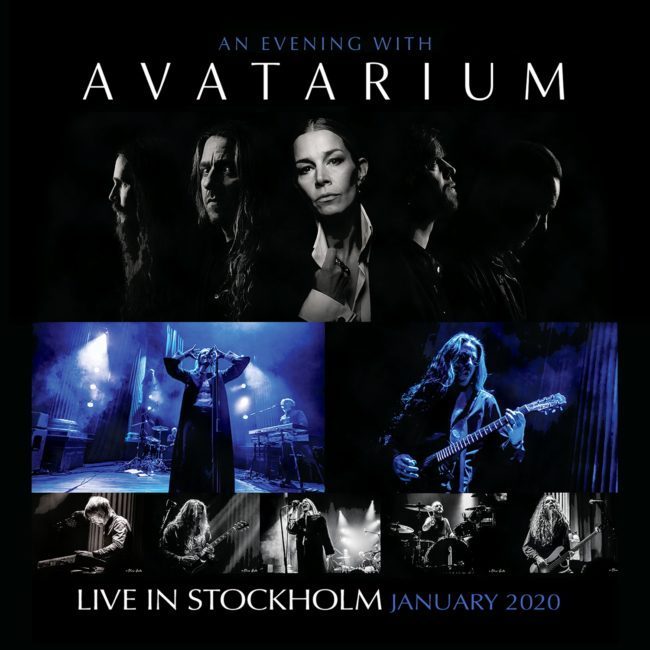 #1 Avatarium: An Evening with Avatarium.
In 2019 I talked with Marcus Jiddell about their album The Fire I Long For and was introduced to the magic of Avatarium.  I compared their sound to what I would call "Post-Apocalyptic Country."  They recorded a show in January of 2020 in Stockholm that would be one of their only shows of 2020.  The show was released as a video in August and then the audio version of that show was released in December via Nuclear Blast Records.  If you are looking for an amazing live show from a musically diverse band then An Evening With Avatarium is just what you need under your Christmas tree. 
Best song: "Lay Me Down"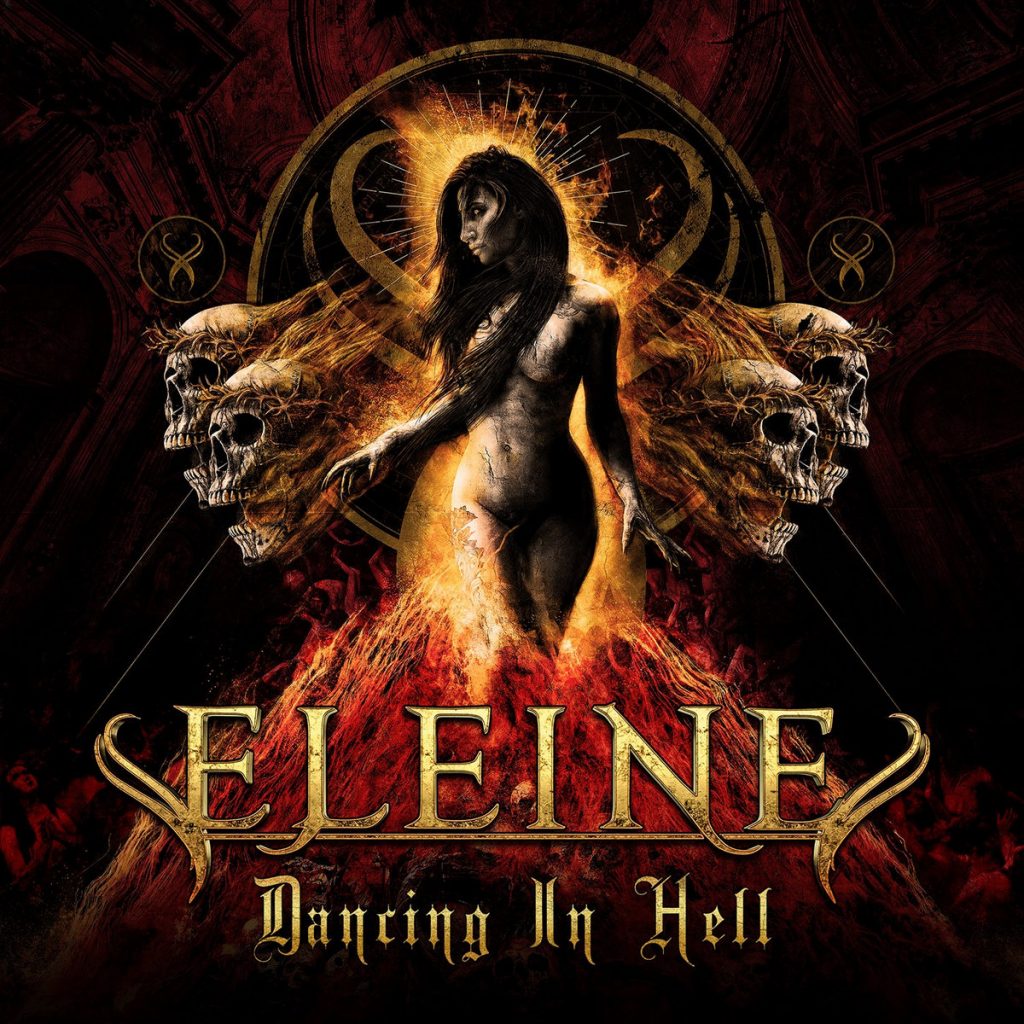 #2 Eleine: Dancing in Hell  
In 2019 Eleine released an EP All Shall Burn, I talked with Madeleine and Rikard in November 2019 and told them this was a tease and now we needed a full album. 2020 brought to us that album.  Dancing in Hell is everything I hoped it would be and more. The drumming on the album is stand out on this album along with Rikard's growls.  Madeleine's vocals have the beauty of angels singing which mix with the growls of a demon.  The symphonic aspects of this album tie in perfectly with the metal sounds created by Eleine.  If you love symphonic metal,  you better already have this.  If you are curious about it, you will love it and this is the perfect album to open that door to this genre. 
Best song: "Ava of Death"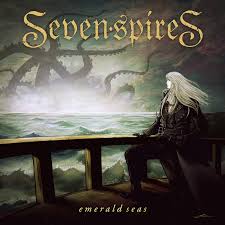 #3 Seven Spires-Emerald Seas Seven Spires is a band I have followed since I reviewed their debut album, Solveig, in 2017.  Emerald Seas is a journey that can be best told musically.  Seven Spires tells that story like no other.  The schizophrenic vocals of Adrienne Cowan bring you in with her celestial like charm and then frighten you with her "Exorcist" like growls.  If the movie "Sybil" was a singer it would be Adrienne.  Musically Emerald Seas is magic and Seven Spires have earned their spot in my top ten by hard work and pure artistic drive.  They are a young band and I look forward to seeing them grow and mature.  Pick up Emerald Seas for an adventure better than any other in 2020.
Best Song "Unmapped Darkness"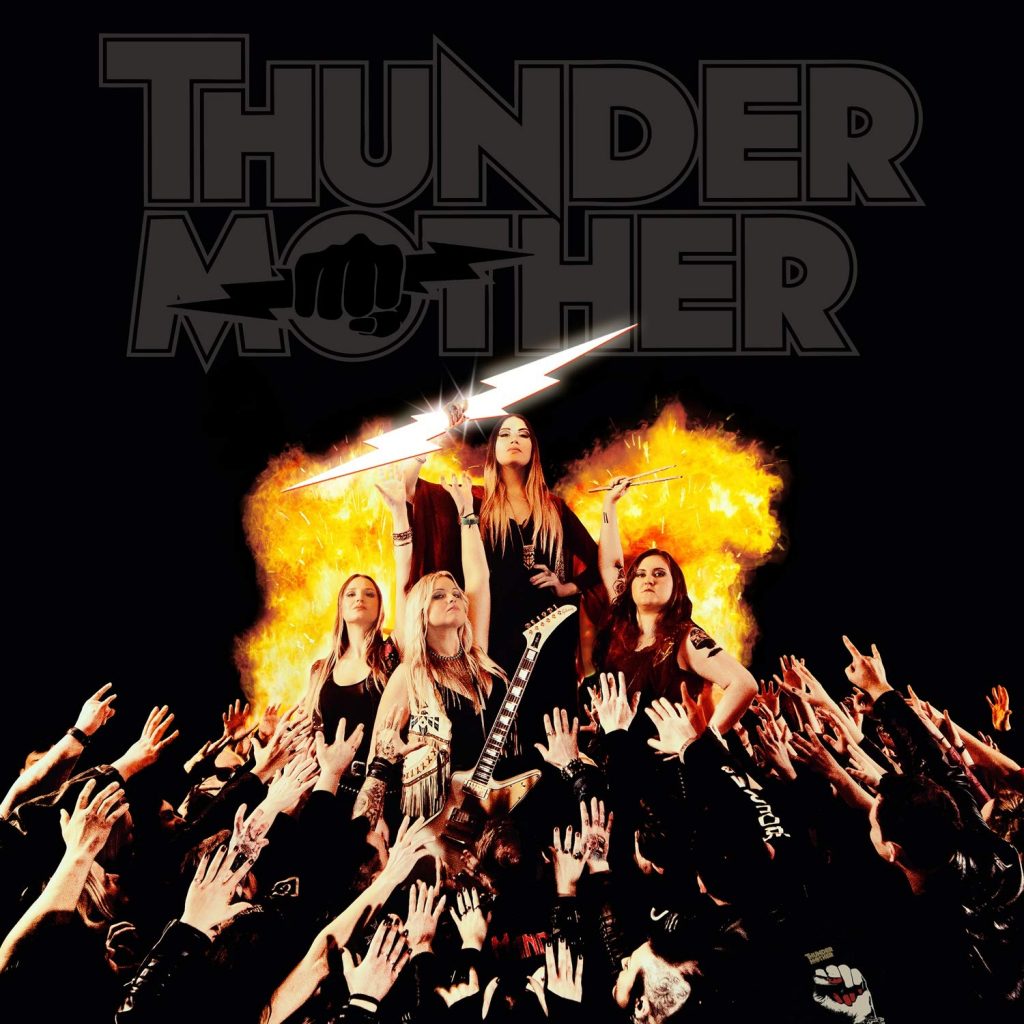 #4 Thundermother-Heat Wave
If there was a category for road trip album of the year, Heat Wave would win hands down.  This album came out this summer and was the perfect album to listen to while traveling.  Summer may be over but you can still jam this album.  Thundermother has created a hard rock masterpiece with riffs from Filippa Nässil and vocals that are angel-like from Guernica Mancini.  A strong contender for song of the year is "Sleep."  Guernica's vocal performance on this song is a combination of the sleek style of Alanis Morrissette and the raw power and poise of the mighty Janis Joplin. Heat Wave is that album that you will find yourself listening to over and over when you are on the road where you are not sure where you are going, not sure if you have enough gas but you don't care because you have awesome tunes to help you get where you need to. 
Best Song "Sleep"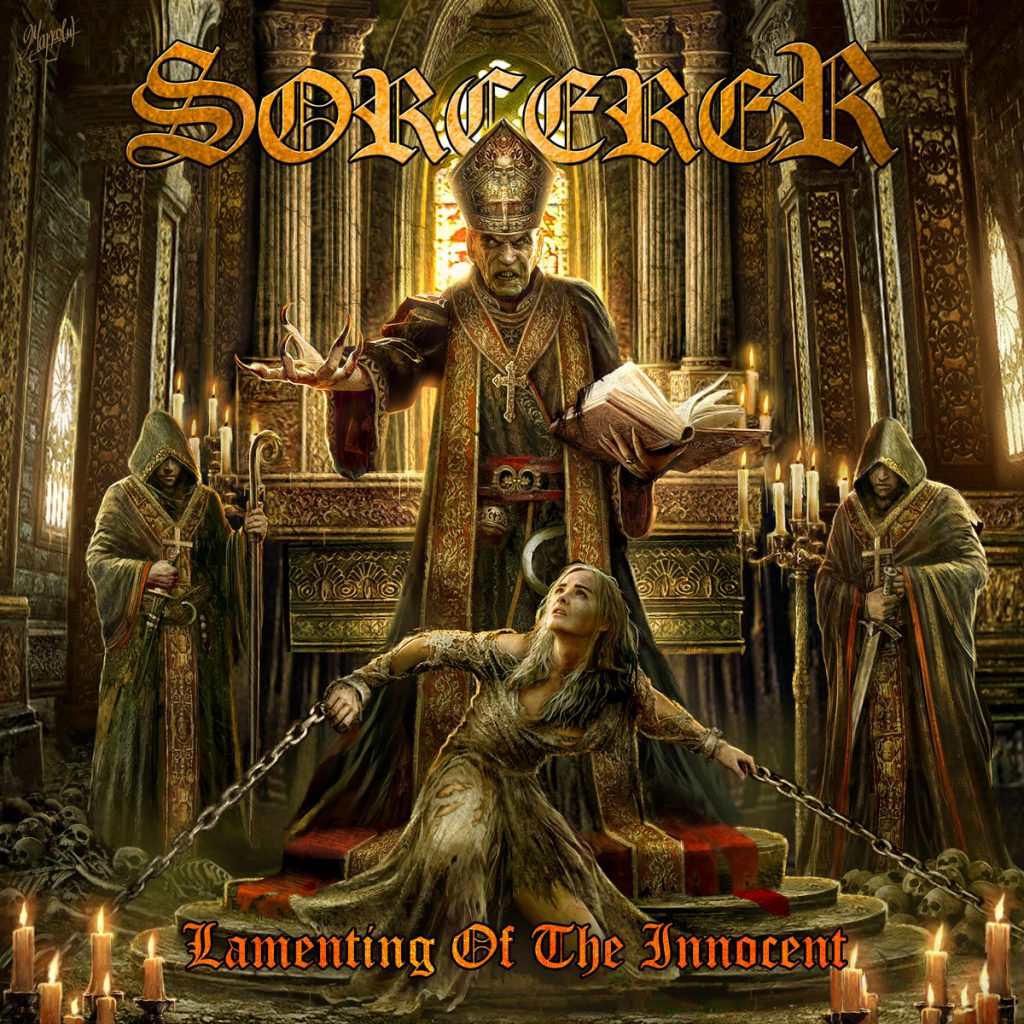 #5 Sorcerer-Lamenting of the Innocent
As May rolled around, we were neck-deep in the lockdown, and feeling like an escape was needed.  Not just any escape would do, and Sorcerer provided that escape with The Lamenting of the Innocent. The epic doom band out of Sweden uses melodic riffs and vocals provided by the amazing Anders Engberg to create a sound that has a dark sound that stems back to the godfathers of metal, Black Sabbath.  The album is a loose concept album based on the witch hunts of the 15th and 16th centuries and the Inquisition and witch crazes, both from a regular person's point of view and that of the Church and to the lamenting that occurred during a time of great oppression and terrorization.  The album is both heavy and dark and provides a glimpse into the story it is based.  Be sure to add this album to your list of purchases. 
Best Song: "Lamenting of the Innocent"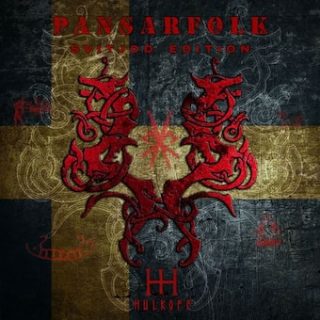 #6 Hulkoff-Pansfolk
When it comes to telling the stories of the Vikings Hulkoff is the king.  They made history thousands of years ago and Hulkoff tells their stories today.  I have been a long-time fan of Hulkoff and Pansfolk tells some pretty amazing stories of Vikings as they head off to conquer the world possibly to never return.  Pansfolk comes in an English Version as well as the Swedish Version.  I often found myself listening to the Swedish version because the lyrics flow amazingly into my ears.  Hulkoff also experiments with other instruments on this album. The violin is used and adds to the folk-like stories told. Hulkoff has found a way to infuse the violin into the whole album and give his stories added intensity. Pansfolk not only combines elements of many sub-genres of metal but it tells stories of cultures and people who helped shape the future of the world as we know it.
Best Song: "Hildisvin."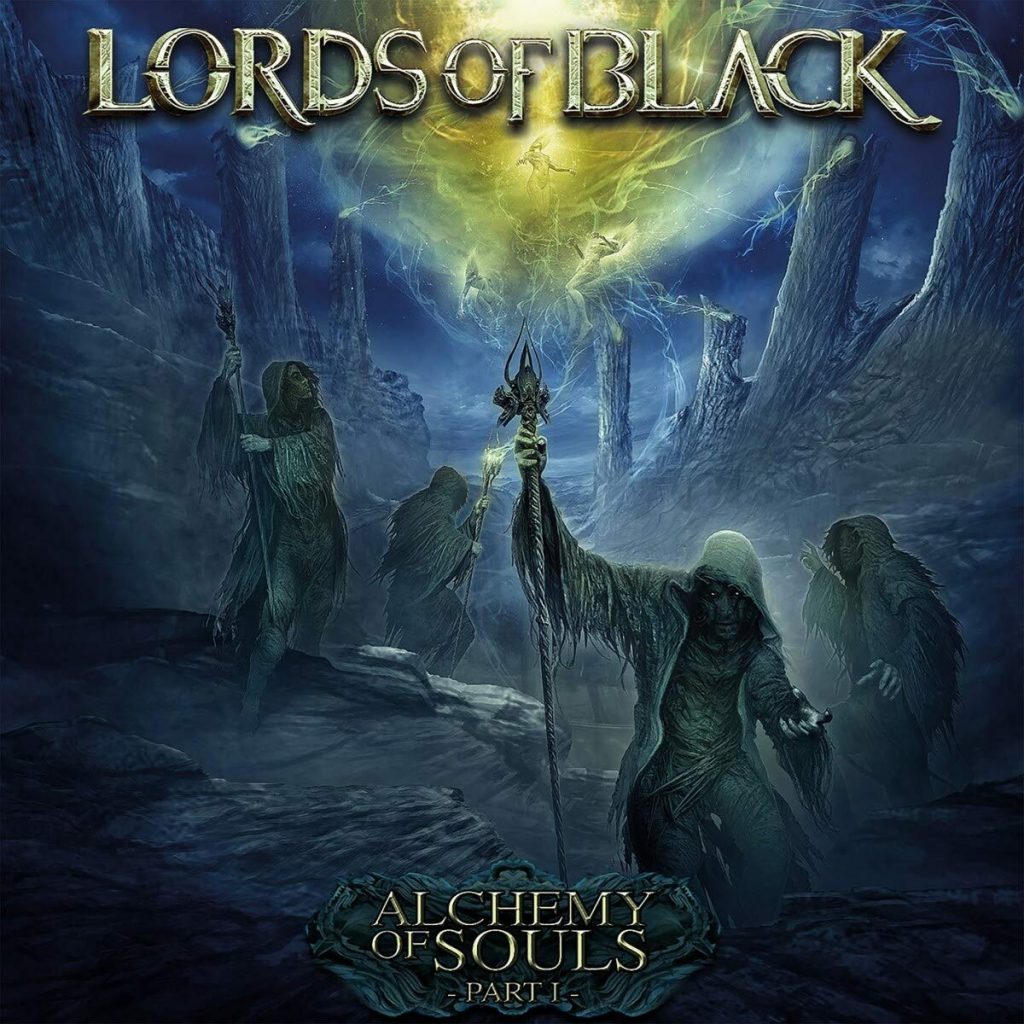 #7 Lords of Black: Alchemy of Souls Pt I
Lords of Black is a band that is relatively young.  The band formed in 2014 and started as a creative project by Ronnie Romero and Tony Hernando in Madrid.  Heavy melodic riffs rule this album along with lyrics that inspire thought. If there is a singer that has my heart it is Ronnie Romero.  His voice can do no wrong and brings angels to their knees.  That paired with Tony's guitar this album is a force in 2020.  The mix and recording of the album are spot on and musically the band has matured into a band that can contend with the best of them.  If you are looking for an album that holds bands like Queensryche and Iron Maiden in its veins then Alchemy of Souls is for you.
Best Song: "Alchemy Of Souls"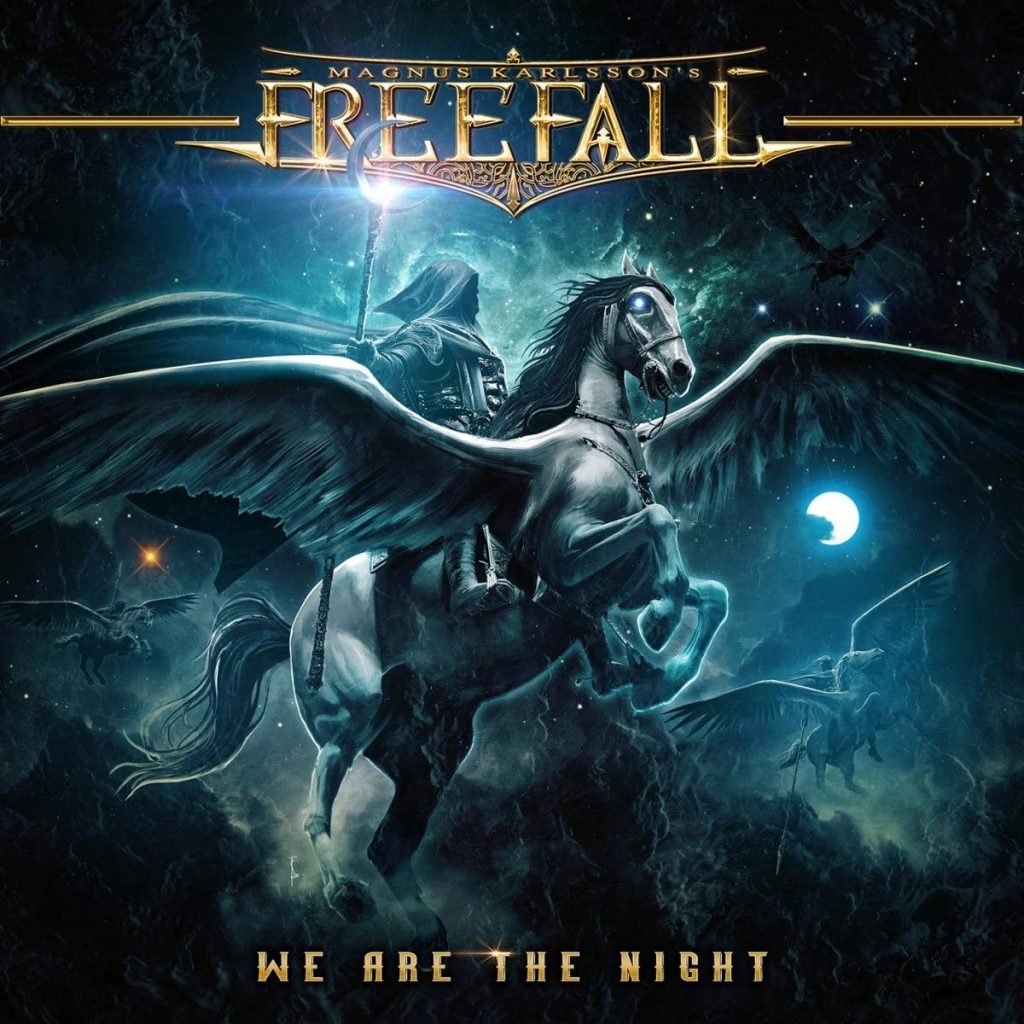 #8 Magnus Karlsson's Freefall, We Are the Night
Magnus has a storied career as an amazing guitar player, being part of Primal Fear and The Ferrymen just to name a couple.  As amazing as his guitar skills are, his writing talent, as well as his expertise behind the mixing board, are even more remarkable.  We Are The Night highlights his skills on both sides of the recording process. He utilizes his quality of work to bring some amazing vocalist on this album.  From Dino Jelusick, Noora Louhimo, and Ronnie Romero to the one and only Tony Martin of Black Sabbath fame.  This album is spoiled with some of the best vocalist metal has to offer.  The song "Queen of Fire" which features Noora is one of the best power ballads ever.  Lyrically the song scorches the earth and is an anthem for those seeking revenge.  Magnus's use of orchestration mixed with his guitar playing delivers the roadmap to an album that was one I still have on heavy rotation and will for years to come. 
Best Song:  Hard to pick one but "Queen of Fire" is one that will live forever as a favorite.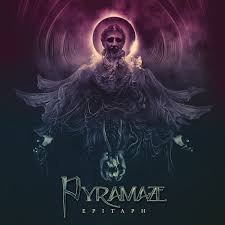 #9 Pyramaze-Epitaph
Pyramaze is a band that holds a special place in my heart.  They were one of the first albums that I reviewed when I got my start in the music business.  They also have very thoughtful lyrics that inspire contemplation and implore action.  They sing of the consequences of a world that we are destroying but give us hope for a better life to live in harmony with the earth.  Epitaph is full of songs that will fill your heart with encouragement.  The topics can be overwhelming and heavy but the overall tone is one of hope. We control the outcome and can change things to make the world a better place.  The orchestration of the album is simply amazing.  Terje Haroy has a voice that is very harmonic when need but possesses a power that is unbridled at times.  This album was just released and is still peaking so pick it up. 
Best Song: "World Forgone"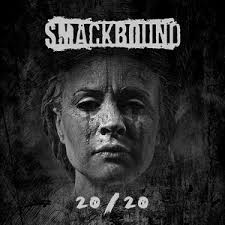 #10 Smackbound 20/20
Smackbound giving 2020 the boost that is needed with this Debut album.   It uses electrifying mixes along with elements of rock and metal and combines them with the vocals of Netta Laurenne for what can only be described as high voltage.  Hip Hop at times for added passion.  The opening track "Wall of Silence," is a song that's verses have punk-like chaos and then transition into a more traditional chorus. "Hey, Motherfuckers" is a song that everyone should love.  With a title like that, how could you not love it?  This album came out pretty early in 2020 but still holds memories that helped inspire me through the year. 
Best song "Drive It Like You Stole It." 
2020 may be coming to an end which is good for a lot of reasons but the music that held the soundtrack for the year leaves me not wanting to leave. So many good albums that have not been mentioned but still impacted my ears this year. These albums are a great sample of what I found to help carry me through the ups and downs of 2020. I can tell you that any of these albums are worthy of the top spot but since they all can't be number one you should pick up all ten and indulge your ears to the positive side of the year that was 2020.