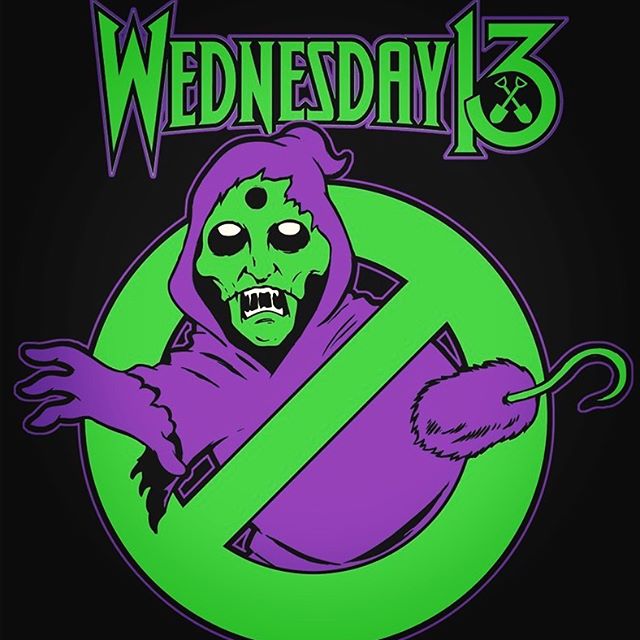 Does the current state of the world have you down? Are you mindlessly drooling for a world that once existed but doesn't seem to relate to you anymore? Do you remember a simpler time, when there were only three stations on the TV? The best cartoons were on Saturday mornings. You would wake up at 7:00 AM and pour a bowl of Captain Crunch, sit in your Underoos, and watch Super Friends, Smurfs and GI Joe, etc. Those days are coming back and it's brought to you by "The Duke of Spook," "Mr. Motherfucker" himself, Wednesday 13.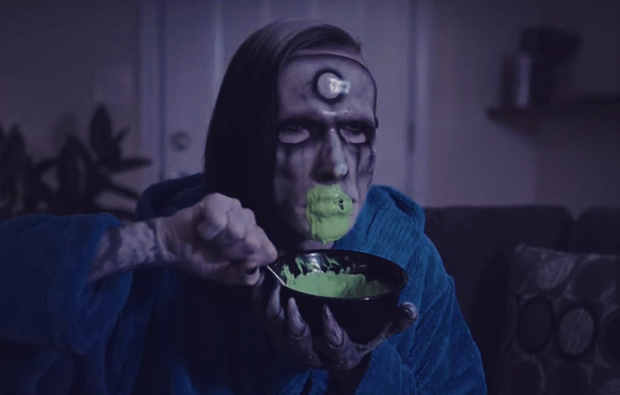 Hey latchkey kids, "Wednesday's World" is here to fill that void you have been missing in your life while quarantined in your house for weeks reminiscing about a simpler time. The show was created by Wednesday himself and starts with some great quirky theme music, done by none other than drummer Kyle Castronovo, followed by Wednesday appearing in a classic VHS format, complete with glitch style VHS tracking issues. Those who are old enough to have had a VCR remember the tracking struggle and the frustration it caused.
As the show continues you get the feel you are being transported directly into the twisted head of Wednesday himself. Think of it as similar to "Being John Malkovich," but instead it's "Being Wednesday 13." You can only wonder when you are going to end up getting dumped on the side of the 405 freeway. "Wednesdays World" is full of nostalgia from your childhood but now with subtle horror and a dash of cheesiness sprinkled in.
Things continue with a hilarious one on one interview with "The Tiger King" himself Joe Exotic. As the interview continues secrets of Joe's evil breeding plans are unveiled as he plots his escape from prison.
If you remember staying up late, sneaking into the living room, tuning the TV just right so you could see what was on HBO, and seeing Kentucky Fried Movie or The Grove Tube you have a pretty good idea of what "Wednesday's World" is like.
This diabolical production is available for subscribers to the Wednesday 13 Patreon Page. Fans can join and receive perks for exclusive merchandise and member-only video chats with The Duke himself. There are different levels of commitment so make sure you commit to the one that grants you access to the video. It will go public on May 25th but who you trying to kid, you can't wait that long. Join the page here and support one of our favorite artists during this unprecedented time.