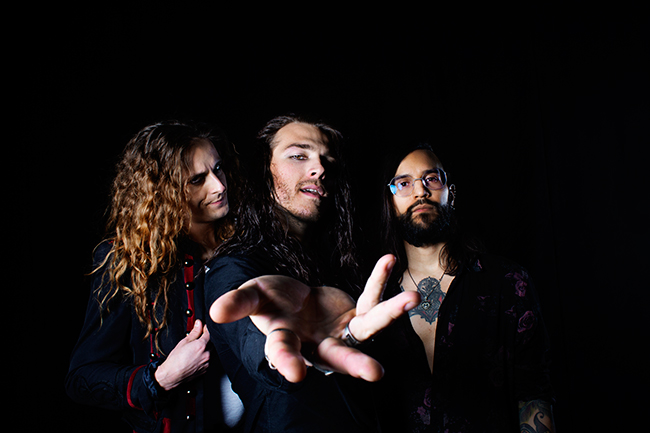 With the new single 'Higher Ground', Swedish alt-rockers Reach lead their listeners into an era of explosive intimacy with songs wrapped in a veil of mystery and playfulness telling stories about love, death, and emotion in severe conflict with each other. Resignation, fear, and desperation are grounded against hopefulness and greed until the friction sparks and the world the band has created around them and their listeners are glowing.
Speaking of writing Higher Ground, the band's singer Ludvig Turner explains: "Most of the lyrics have a sinister tone to them. There is something very satisfying in writing about someone going insane and then add a soothing soundtrack to it. With Higher Ground I really liked that soundtrack. We always want to do something different when we're recording our songs. "
The alternative rock band Reach was founded in 2012 and is a power trio consisting of Ludvig Turner, Marcus Johansson, and Soufian Ma´Aoui. During their eight years as a band, they have released albums praised by critics and met audiences from stages around Europe. Reach is defined by strong melodies and original songwriting – they are keen to constantly be under development and chasing a sound that is exciting and unique. Reach is also and foremost defined by its members and therefore the band while keeping Ludvig and Marcus as its core has undergone musical changes every time members have joined or left the group.