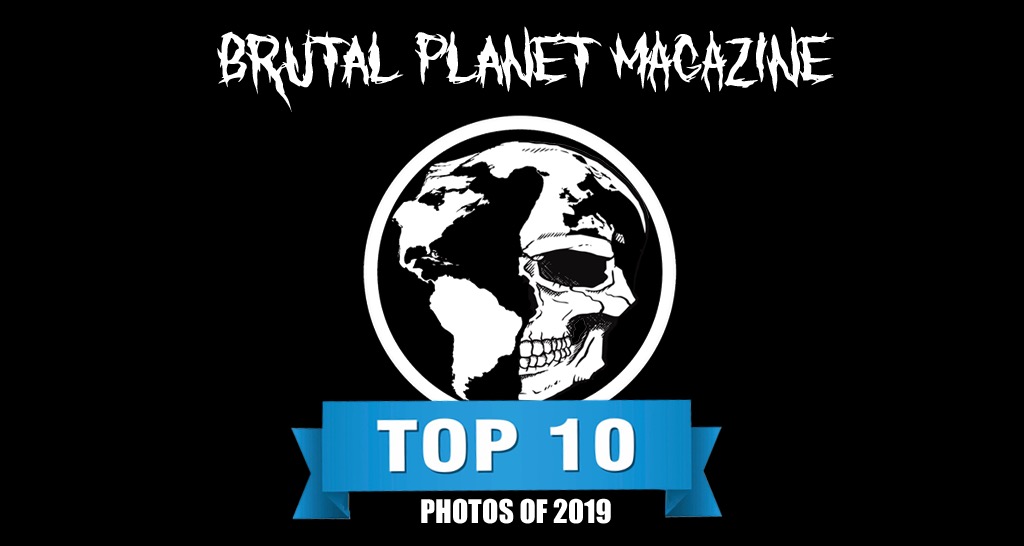 To me, there's more to music photography that just capturing the band on stage. There are so many more elements. These photos represent personal favorites captured in 2019. Many thanks to Brutal Planet Mag's fearless leaders Eric and Dustin Peterson for giving me a platform to creatively write and review as well as the opportunity to unleash my collegiate photojournalist skills once again.
What's not to like about Helmuth from Belphegor. He brings pure intensity on stage every single night. I have crossed paths with him a handful of times when Belphegor stops in the Dallas Fort Worth area on tour. Each time he's a standup guy. I am honored to have captured this image of Helmuth and I am always looking forward to my next live encounter of Belphegor.
Ronald Osbourne of Mac Sabbath. His onstage persona of Ozzy Osbourne is as good as it gets. All music fans should experience a Mac Sabbath show at least once. It's truly a mind-boggling adventure. I am looking forward though to the day that I am able to sit down with Ronald Osbourne for an interview. It should be something to remember.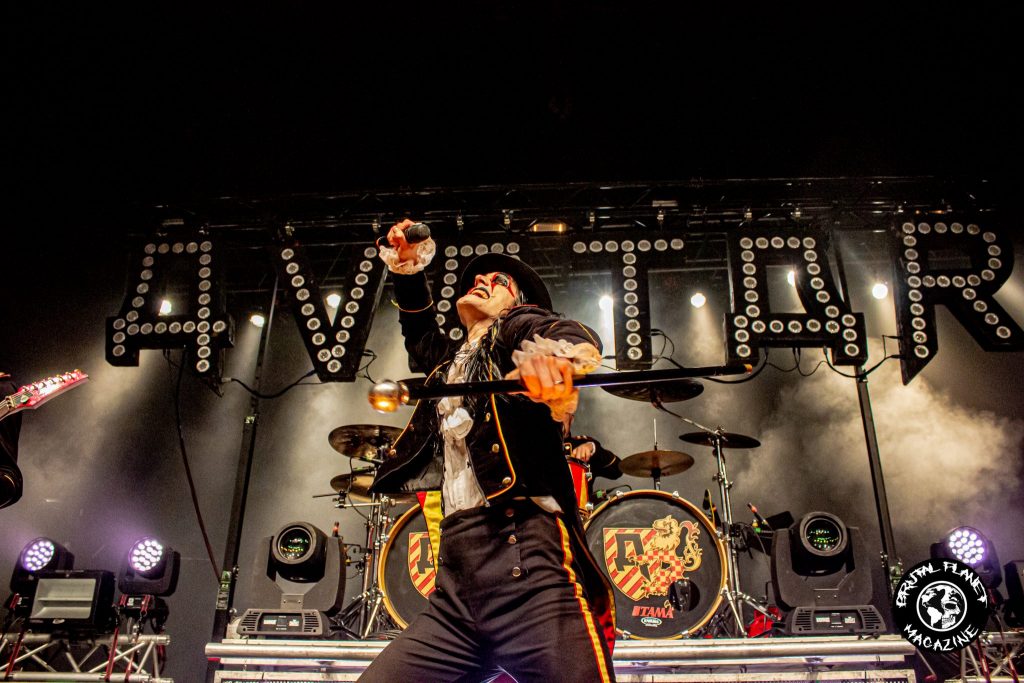 I am not sure how Sweden's Avatar flew under my music radar for so long. This is an amazing band and vocalist Johannes Eckerström is in my humble opinion one of the best frontmen in metal at this time. He took his dream of being a conductor when he was a child to a whole new level. Johannes Eckerström is the real deal when it comes to a frontman. Seriously, check Avatar out when they roll through your town. You won't be disappointed. Lastly, greetings to fellow Avatar Country Citizens reading this.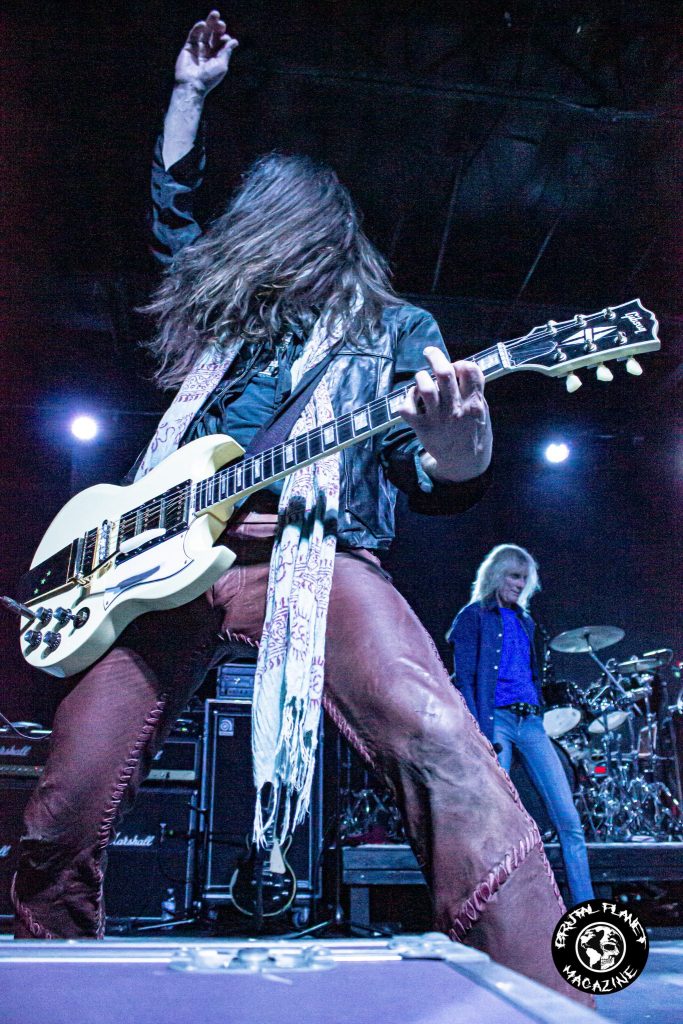 This photo of KIX's Ronnie Younkins just oozes Rock and Roll Swagger. The Gibson SG, raised right arm, flared leather pants, dangling scarf and cool hair being tossed across his face. KIX is a band that brings it live and I am surprised that vocalist Steve Whiteman in the background looks so calm in front of the drums.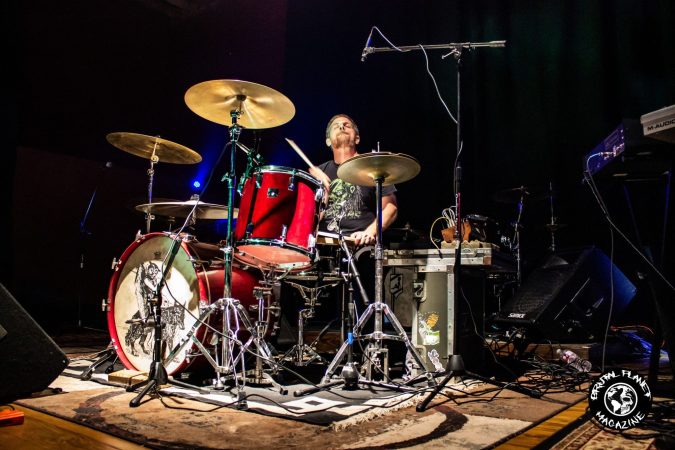 Photographically, drummers get little coverage unless you are shooting a wide angle shot at the drums from the riser. I like this photo of Pinkish Black's Jon Teague. It shows it full it and he's in the moment. There are only two musicians in the band, Jon Teague and Daron Beck, the keyboardist but what a sound they create live.
This photo of Dan Beehler's Exciter has a true special meaning to me. The picture was taken after our interview at the Hyatt Regency Hotel in downtown Houston on the day of the Hell's Heroes Festival. It was also the day of Exciter's first show with the new guitarist Daniel Dekay.
I remember being in high school in 1984 and purchasing Heavy Metal Maniacs and Violence and Force on vinyl and just enjoying the powerful double bass drums. Exciter also plays an important role in my concert history. They were part of my first true "Underground Metal Show" when Exciter toured with Mercyful Fate and Motorhead in the fall of 1984. It was a vintage metal tour for sure.
Most of all though, Beehler is a super individual and since Texas holds a special place in heart of Exciter history, it was a joy to be able to sit and talk with him. He was very gracious to let me take his photo outside the hotel after our interview. I am looking forward to new Exciter music in 2020 and a North American tour. I definitely would like to be able to say hello him once again.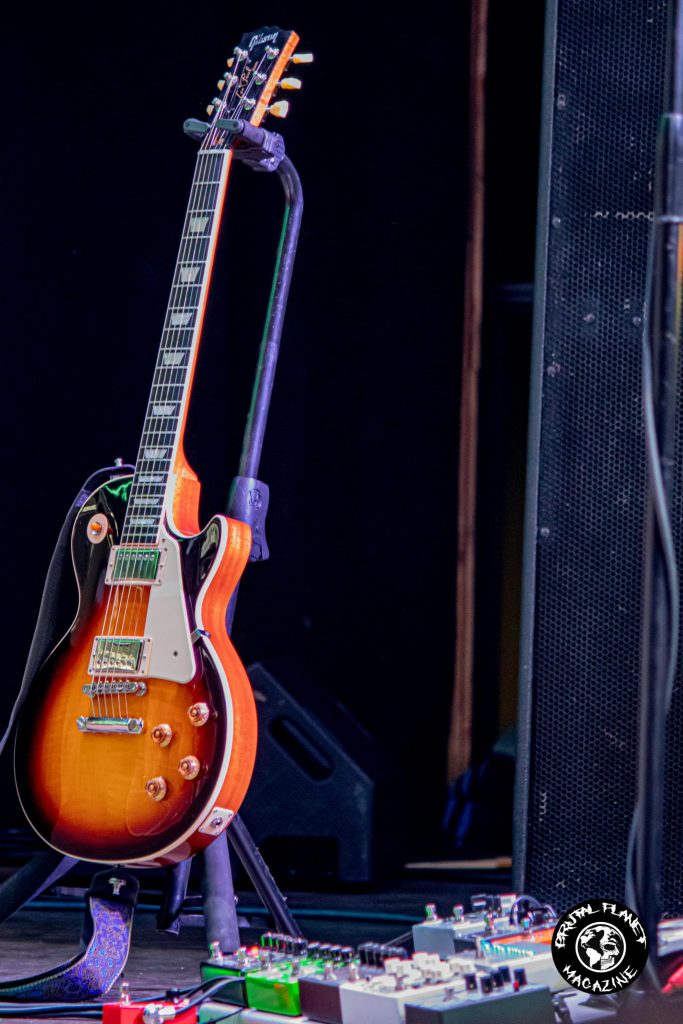 I have titled this photo Calm Before the Storm and rightfully so. The guitar belongs to Matt Pike of High on Fire and what a storm the band created minutes after this photo was shot. It's been years since I have attended a show of this volume. Literally, it was a sonic storm. I recall being in the pit and seeing the denim on my jeans moving from the sound blasting out of the cabinets under the stage.
This boot belongs to Lord Ahriman of Dark Funeral. I positioned myself side stage and waited for the right moment to capture this photo. This boot is not too close or too far away from his pedals. What I probably like most about this image is that it gives a different perspective at a metal show. The studs, boot, lights on the stage and background and the pedals.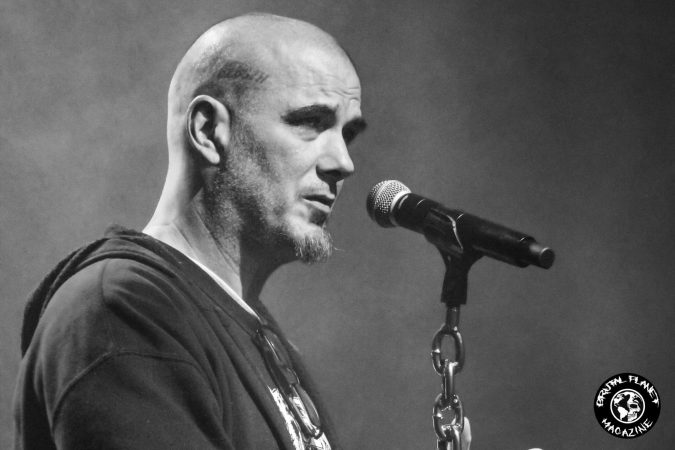 This photo of Phil Anselmo wasn't taken as he performed with any of his projects but when he was delivering a eulogy at a public memorial for Bruce Corbitt, the Rigor Mortis vocalist who lost his battle with late in 2018. The memorial was held in Fort Worth, Texas in March. As he spoke, his low voice bellowed hauntingly as the recalled memories of Corbitt. The look on his face as he stares in front of him as says it all as he speaks of his friend, Bruce Corbitt.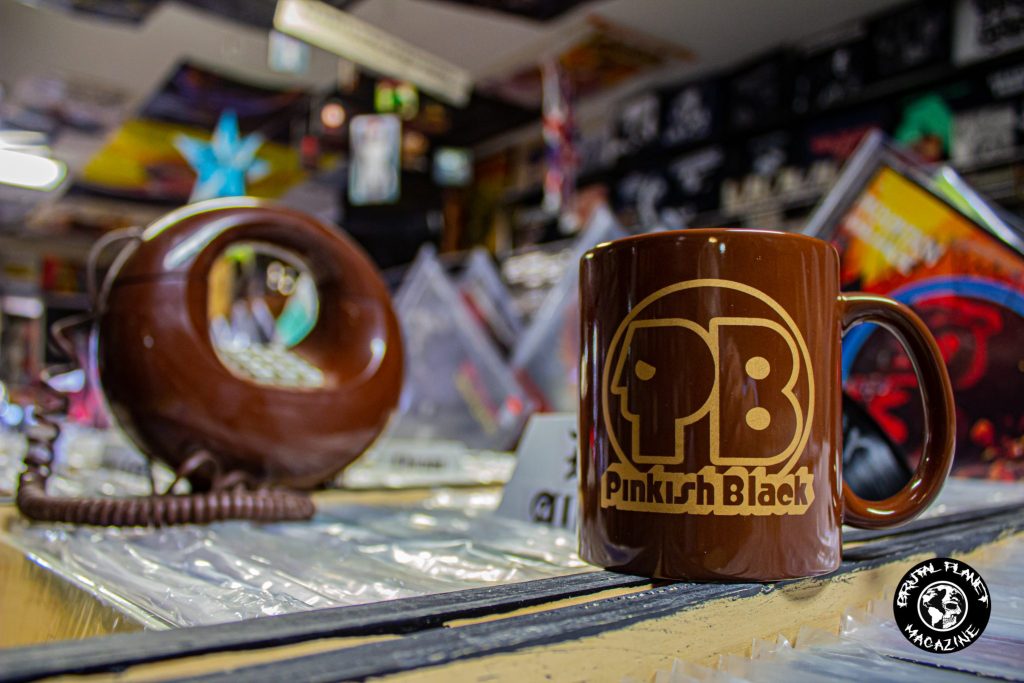 This photo illustration was short for story at to accompany the Pinkish Black feature that I wrote during the summer. In the story, drummer Jon Teague and keyboardist Daron Beck mentioned how the 1970's influenced them. Earthly brown was a common color and I couldn't pass up not creating a photo illustration of the Pinkish Black coffee mug with the 1970's telephone in the background shot in a vintage vinyl record store.