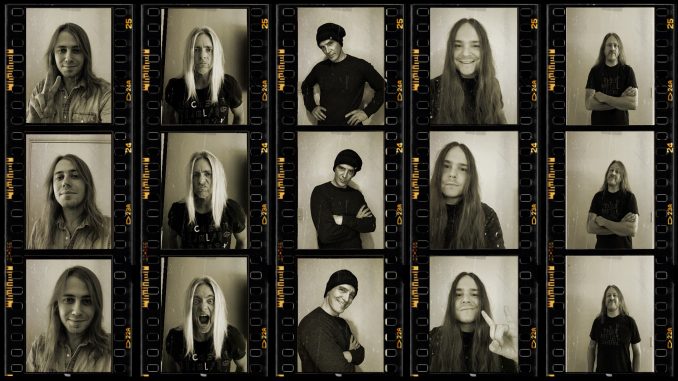 The lockdown of 2020 has created some great collaborations and interesting bedfellows. This one involves a granny of sorts so maybe bedfellows should be left out of the equation.
Terry LeRoi of Granny 4 Barrel has teamed up with
produced David Bendeth (who has previous worked with Of Mice And Men, Breaking Benjamin, and I Prevail, among countless others). They have assembled an all star list of musicians and recorded the classic anthem "Stand Up and Shout" by Dio. The track features members of the newly-formed LeRoi XIII (Thirteen), which is comprised singer Terry LeRoi (Granny 4 Barrel), guitarists Troy McLawhorn (Evanescence) and Sammy Boller, bassist Aaron Pauley (Of Mice and Men), and drummer Will Hunt (Evanescence).
Brutal Planet Magazine talked with Terry LeRoi about the project and how it came about and where it may be going. We also got some exciting news about upcoming Granny 4 Barrel material. You can here the interview below as well as the track itself.