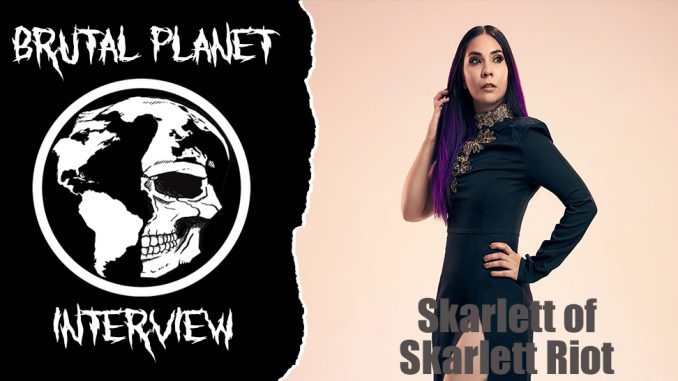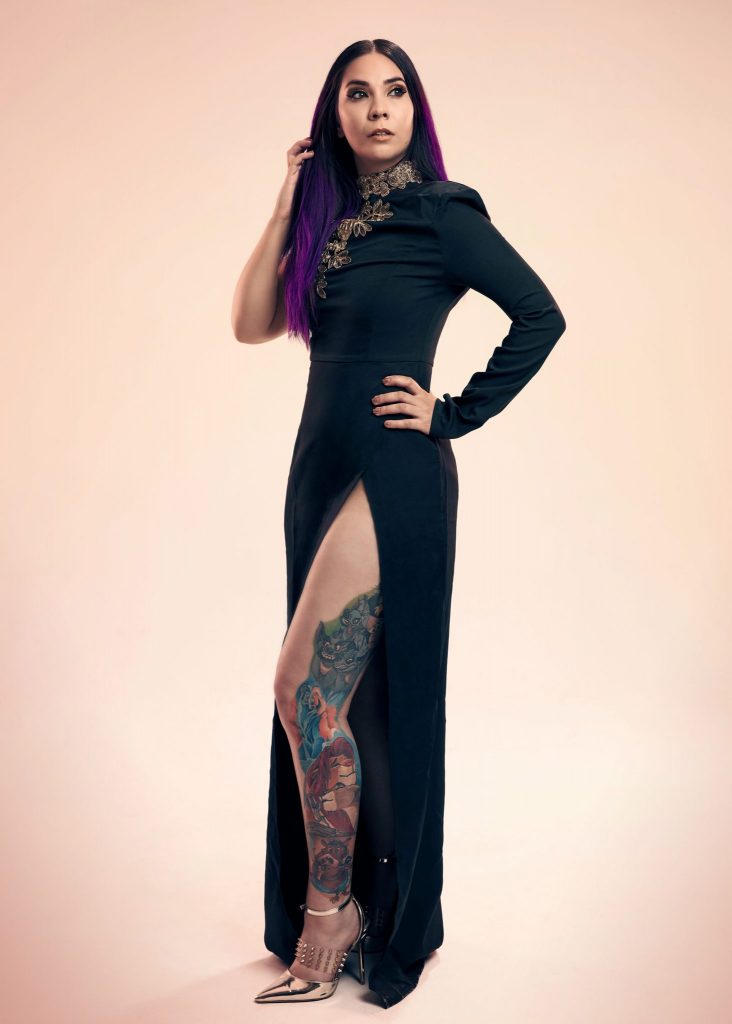 If you haven't heard of England's Skarlett Riot, I don't know where you've been hiding.  The band have been releasing singles and ep's since 2010 and have three fantastic albums out as of 2013, the newest two being released through Swedish label Despotz Records.  Brutal Planet Magazine caught up with the band's frontwoman Skarlett and do indeed feel her frustration at the (non)events of 2020.
Brutal Planet Magazine: You had a single out in early 2020 to lead off the album and then everything hit.  Whose idea was it inevitably to hold off the release of Invicta?  And how frustrating was all of that?
Skarlett: Well we went into the studio and recorded 3 songs before lockdown struck and released 'Human'. We were due to go back and record the rest of the album in March 2020 although we were kicked out due to the pandemic which gave us no choice but to delay the release until we got the songs recorded! It was very frustrating, we were so ready to get the album together and show everyone our new music.
What did you do with yourself with the lockdown period? 
We spent a lot of time preparing artwork, singles, finishing writing and working on production elements such as the piano, brass instruments you can hear on the record so we kept busy!
Where did you record the new album and who produced it?
Innersound studios in the UK who produced and recorded the album. They've worked with the likes of Asking Alexandria, Eyes Set To kill.
I know it's early in the return to live music but have you currently mapped out any plans to tour Invicta?
Yeah for sure we are just busy penciling things in and looking at logistics.
Had you had a chance to play any of the newer songs live at all before the shutdown? If so, which ones?
Unfortunately not, can you feel our frustration?!
Skarlett Riot has been together just around a decade. Did you think it would last this long when you were first getting your feet wet with the band members?
When we first started we didn't really know where it was all gonna go, we just decided to start writing music and go from there. As soon as things started going well, we knew this was what we wanted to do for a career and we haven't been stopped since! Haha
What do you think are the band's three highs career wise?
Selling out our first UK show
Invicta (I believe this is our best album yet) and we charted in the UK Independent album breakers chart at number 14 for a week
Playing Download Festival
What bands have been your favorites to play with?
Hmm I'd say Kamelot, Gus G, Butcher Babies!
Is there any music you listen to that might surprise your fans? Your "guilty pleasures"?
I think all of us definitely have some guilty pleasures haha for myself it'd be Avril Lavigne, Katy Perry, Taylor Swift. I do enjoy pop music as well as heavy metal!