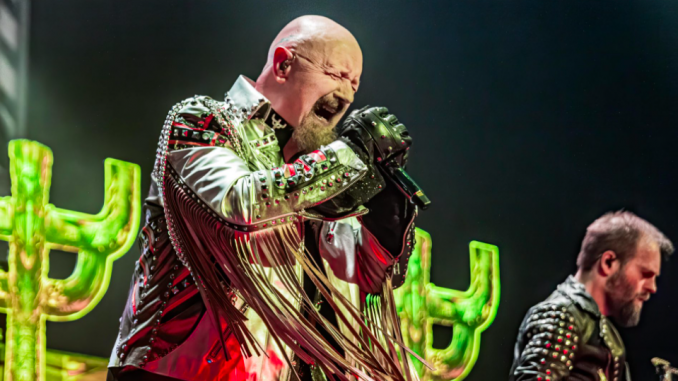 What is a metalhead to do when they have not seen a live show almost a year? What is a metalhead to do when they haven't banged their head at a show for almost a year? Desperate times bring desperate measures.
Brutal Planet Magazine would like to help bring some joy and spread some cheer to metalheads around the world, and who better to help with that than the Metal God himself, Rob Halford.
Brutal Planet Magazine talked with Rob about his most recent release Celestial. The album is a year old but during these times it seems the perfect way to help spread joy to the world.
We also talked to Rob about his Autobiography "Confess" and got an update on guitarist Glenn Tipton. Lastly Rob shared the possibility that we may see a Judas Priest tour in 2021. You can hear the interview below and be sure to spread some joy and we will see you soon in the pit!!!