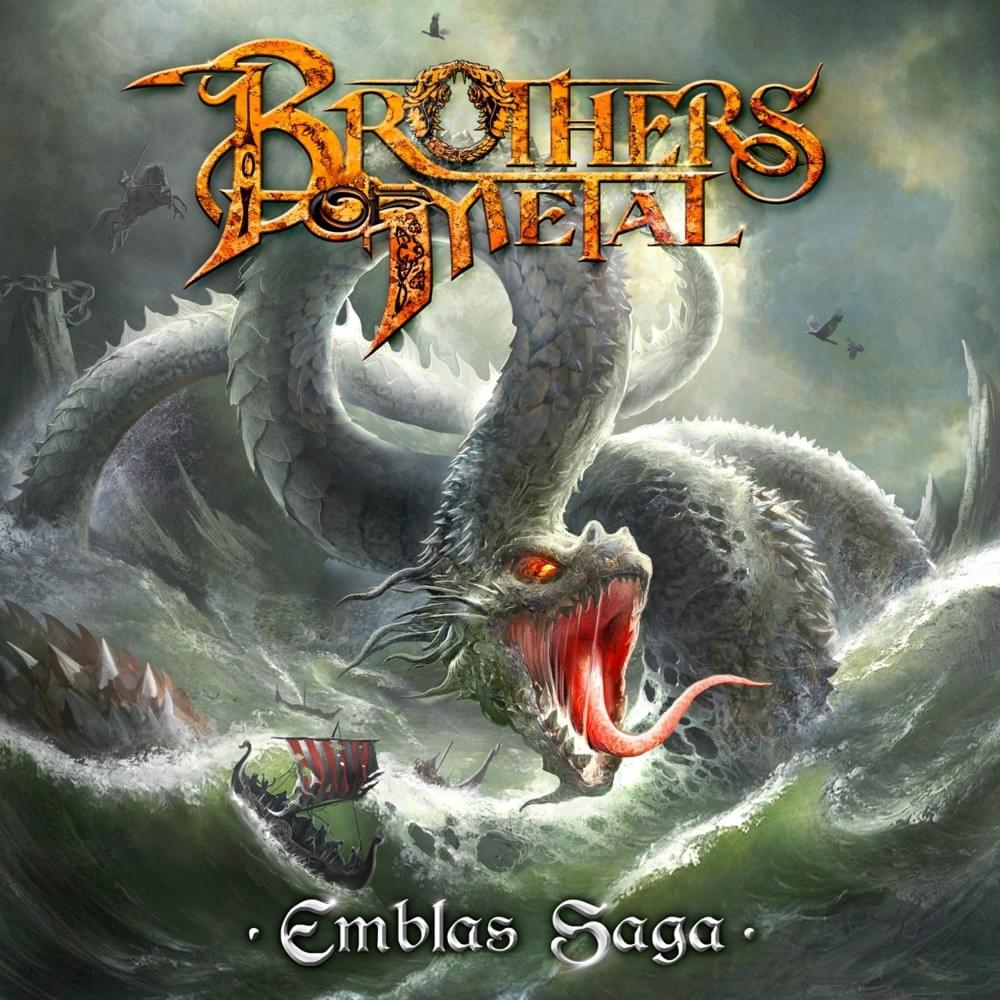 Brothers of Metal, out of Falun, Sweden, are making waves and striking fear into those who dare listen their version of Viking Metal. A simple quartet is just not enough for them, so they find a way to double that and double the intensity. Following off the Success of their debut album Prophecy of Ragnarök, they now find themselves in the position to continue conquering with the upcoming release Emblas Saga. This second installment will hit the streets on January 10, 2020.
Brothers of Metal use clean vocals, dirty vocals and female vocals to tell the stories of the Vikings in metal form.
Emblas Saga begins with "Brood Of The Trickster," an introduction to the story. It is immediately followed by "POWERSNAKE," the villain of the story. The saga continues with "Hel." It becomes immediately obvious that all three vocalists carry the load equally but female vocalist Ylva Eriksson stands out in stark comparison to Mats Nilsson and Joakim Lindbäck Eriksson.
Things continue heat up with "Chain Breaker" and "Kaunaz Dagaz" then into "Theft Of The Hammer" which is one of my favorite songs on Emblas Saga.
The ballad "Weaver Of Fate" slows things down temporarily. Soon enough though "Njord" provides the theme to the march towards the imamate battle. Ylva's beautiful voice delivers a powerful introduction into the battle hymn which is the title track. The seven minute chronicle provides an orchestral odyssey. "Brothers Unite" continues the battle as forward with epic chanting.
"One" takes the journey overseas and through the battlefields and is followed up with the extravaganza known as "Ride Of The Valkyries." The final song of Emblas Saga is "To The Skies And Beyond." The upbeat victorious sound of the song signifies the end of the story.
Emblas Saga is epic where it needs to be and traditional where it is needed. The combination of storytelling and larger than life music make this a perfect album to start 2020. Pick up your copy of Emblas Saga by Brothers of Metal on January 10, 2020 via Frontiers Records.