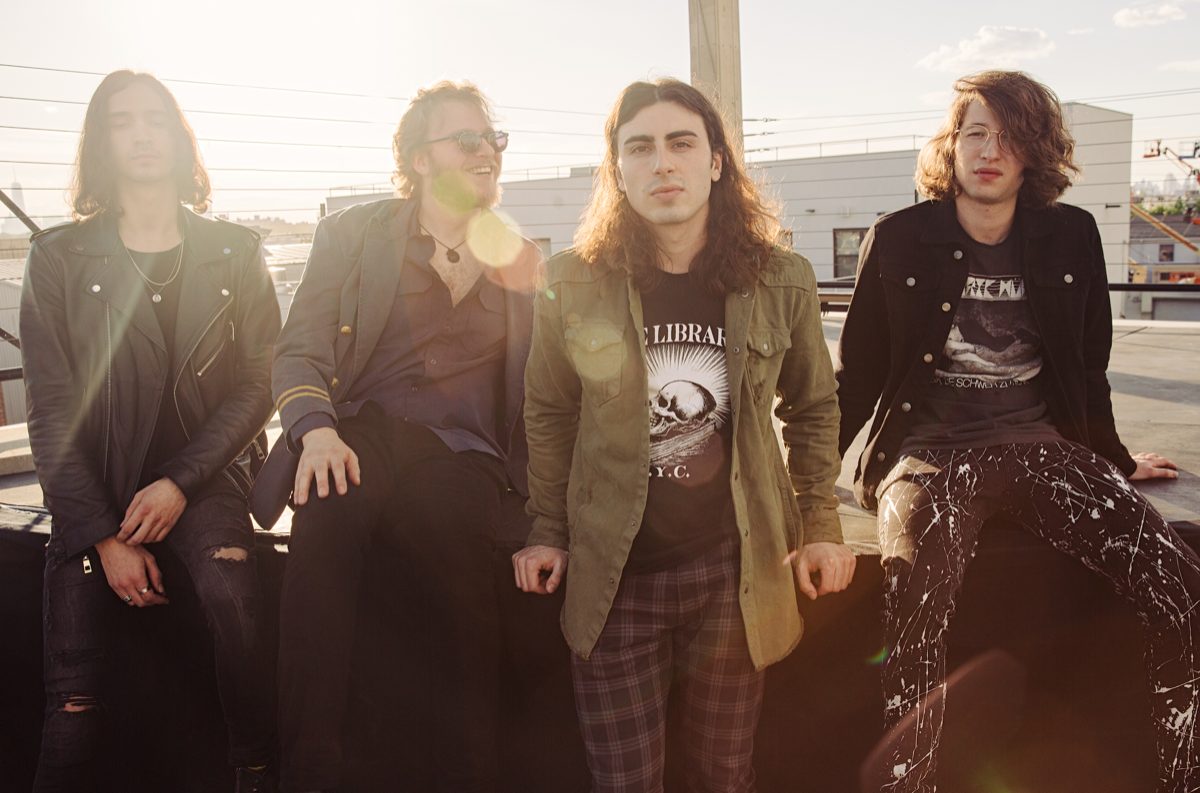 BRKN LOVE, the brainchild of Toronto singer and guitarist Justin Benlolo, have premiered the video for "Shot Down" over at Substream. Watch it hereand here — the latter link will be live as of June 19.

"When we came up with idea to shoot a video like this, we wanted to it to reflect the sound of the song, which is raw and unfiltered," Benlolo told Substream. "We didn't need anything complicated — just a great view of us doing what we do in this sort of mystical ether. 'Shot Down' is two and a half minutes of non-stop bulldozing. It was one of the last songs written for our record. I wanted something that crushed from the minute it started to the second it stopped. I'm happy to say that I think we achieved just that. Having this as the initial view into the BRKN LOVE universe is very exciting and important to us. We hope you enjoy and keep on rocking."
BRKN LOVE will release their Spinefarm Records debut, produced by Joel Hamilton [Highly Suspect, Pretty Lights], later this year.
The band will hit the road later this summer. All current tour dates are below.
BRKN LOVE:
With Pop Evil + Royal Tusk:
9/8: Omaha, NE @ The Waiting Room#
9/10: Jefferson, LA @ Southport Hall#
9/15: Watertown, NY @ Exhibition Hall
9/17: Huntington, WV @ V Club
9/18: Belvedere, IL @ The Apollo Theatre
9/20: Minot, ND @ The Original Bar and Nightclub
9/21: Fargo, ND @ THe Hall at Fargo Brewing Company
9/22: La Crosse, WI @ Cavalier Theater
9/24: Columbia, MO @ The Blue Note
9/25: Lexington, KY @ Manchester Music Hall
9/27: Dubuque, IA @ Q Casino
10/13: Sacramento, CA @ Aftershock Festival*
*Festival