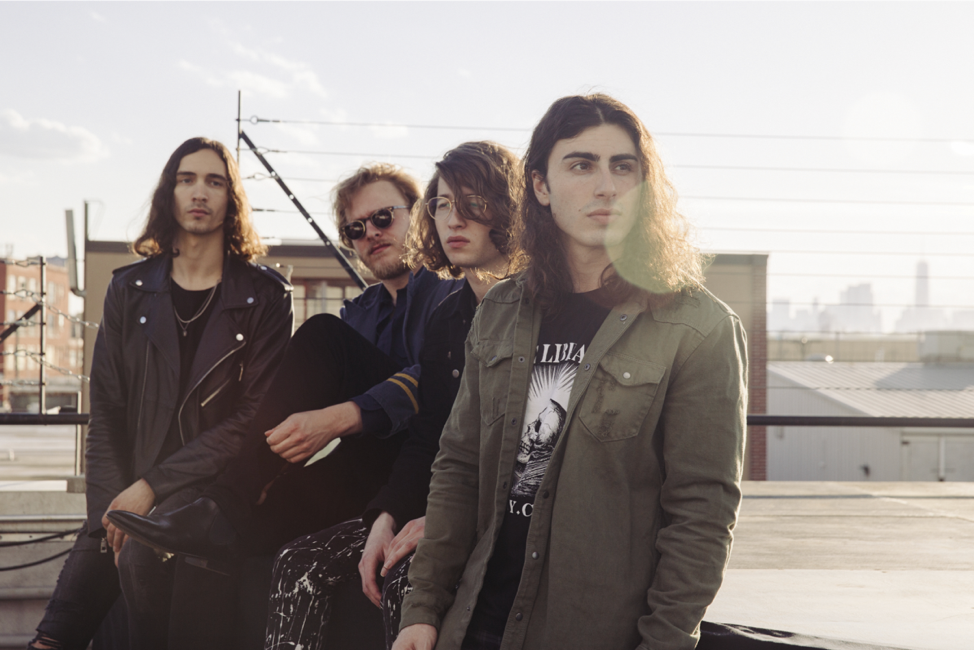 ROCK BAND BRKN LOVE SHARE "FLIES IN THE HONEY" VIDEO

SELF-TITLED DEBUT OUT VIA SPINEFARM RECORDS TODAY

BAND TOURING CANADA WITH MAJOR SPRING FESTIVAL APPEARANCES CONFIRMED
BRKN LOVE, the brainchild of 21-year-old Toronto native Justin Benlolo, released their self-titled debut today, February 14, via Spinefarm Records.
The band has just premiered the video for "Flies in the Honey" at UDiscover.
"At the end of our last tour, we hauled our tired, hungover selves to Chicago and shot what is probably the coolest thing we've ever done," the band says about the video. "The vibe is hectic, the shots are trippy, the mood is eerie, and that is largely due to our killer director Eric Richter."
BRKN LOVE further states, "Conceptually, we wanted to tell the story of someone who gets stuck inside their 9-to-5 grind so much that it drives them mad. The song is like a time bomb slowly ticking away until it explodes in its final moments, ultimately bringing the song to its most climactic. We felt there was no better way to present this. Rock 'n' roll."
BRKN LOVE, who previously hit the road with cleopatrick, Dinosaur Pile-Up, Saul, and Royal Tusk, among others, are currently touring Canada. The band also confirmed slots at major rock festivals this spring. All current dates are below.
The band's debut single, "Shot Down," is currently Top 5 In Canada and hit Top 20 at the U.S. rock radio charts.
BRKN LOVE TRACK LISTING:
"I Can't Lie"
"I See Red"
"Shot Down"
"Flies in the Honey"
"Papercuts"
"Seventeen"
"Toxic Twin"
"Complicated"
"Oxygen"
"Don't Panic"
"In Your Hands"
"Stay Here"
BRKN LOVE ON TOUR:
2/14: Grand Prairie, AB @ Better Than Fred's
2/16: Kamloops, BC @ Blue Grotto
2/17: Vancouver, BC @ Fox Cabaret
2/19: Kelowna, BC @ Club Sapphire
2/20: Calgary, AB @ The Gateway
2/21: Edmonton, AB @ Starlite Room
2/22: Saskatoon, SK @ Coors Event Centre
2/23: Winnipeg, MB @ Park Theatre
2/25: Chicago, IL @ Cubby Bear
2/26: London, ON @ Rum Runners
2/27: Toronto, ON @ Lee's Palace
2/28: Ottawa, ON @ 27 Club
2/29: Montreal, QC @ Bar Le Ritz PDB
3/1: Quebec City, QC @ L'Anti
3/3: Kingston, ON @ The Mansion
3/4: Peterborough, OH @ Gordon Best Theatre
3/5: Waterloo, ON @ Maxwell's
3/6: St Catharines, ON @ Warehouse
FESTIVAL DATES:
5/1: Virginia Beach, VA @ Lunatic Luna (WNOR) @ Veterans U*
5/2: Concord, NC @ Epicenter Festival*
5/16: Columbus, OH @ Sonic Temple Festival*
*Festival Date