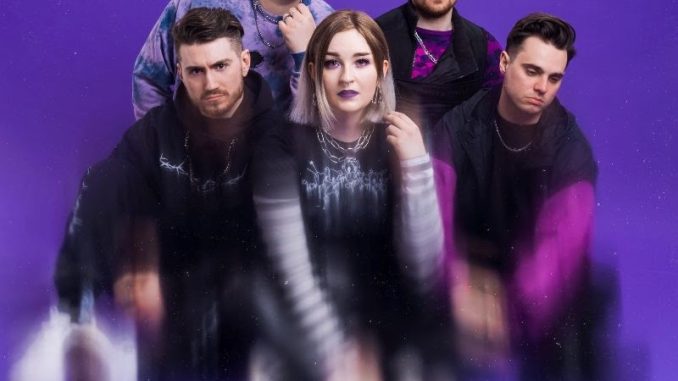 New Album Coming 2023 via Long Branch Records!
Heavy UK act, As Everything Unfolds, have released their new single 'Blossom'.

The track is the second glimpse of their highly anticipated new album, to be released in 2023 via Long Branch Records.

Stream "Blossom" HERE

Singer Charlie Rolfe comments:

"Don't ever forget where you came from, don't forget we're still progressing and don't forget there is still so much growth yet to do. This song is about the fear I had around losing what I had. I knew what I had and how much I wanted to pursue it, and how much we as a group had achieved in the last year, I couldn't let it go to waste. Things in blossom should be allowed to grow, and I won't stop it."

Watch the Visualizer for "Blossom" HERE
"One of the most exciting bands on the UK circuit right now" – Kerrang!
"Huge riffs and even bigger hooks" – Metal Hammer
"Immense depth and devastation" – Rock Sound
Ignoring traditional genre boundaries with their distinctive sound, As Everything Unfolds have aspired to create a unique listening experience, combining a multitude of genres within the alternative realm and beyond. With over 20 million streams of their debut album to date, their craft does not go unnoticed.

As Everything Unfolds have been nominated for a Heavy Music Award and have appeared at European festivals including Download Festival, Graspop, Rock For People, Full Force. They have also shared stages with Enter Shikari, Wargasm, Holding Absence and many more.

With the release of their new album and many more tours and festivals in the pipeline, 2023 promises to be a huge year for As Everything Unfolds.

As Everything Unfolds are currently touring the UK & Europe as main support for Being As An Ocean. Please see all dates below.
AS EVERYTHING UNFOLDS are:
Charlie Rolfe – Vocals
Adam Kerr – Guitar
George Hunt – Bass
Jon Cassidy – Synth
Jamie Gowers – Drums
FOLLOW AS EVERYTHING UNFOLDS: