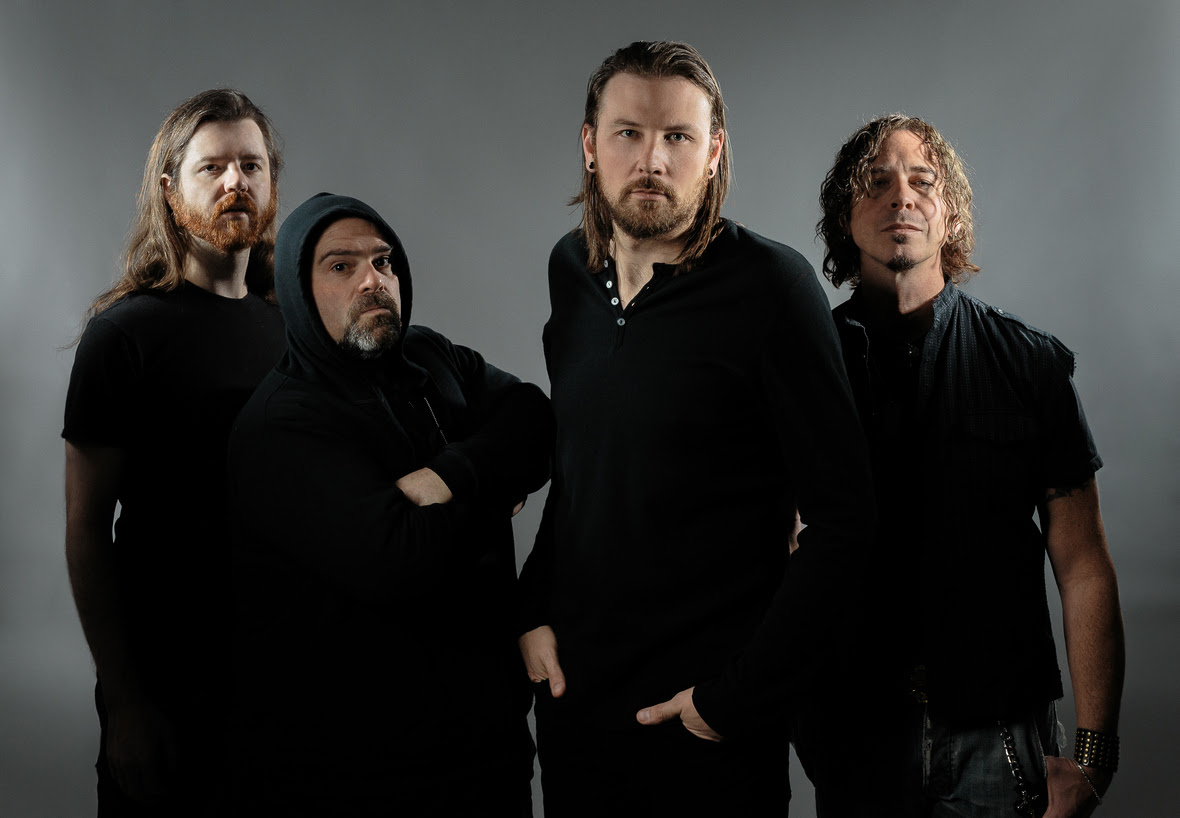 Bravo Delta is available for interviews and the record is available for review! Please let me know if you would like to attend a show for review.
Las Vegas American Hard Rock band Bravo Delta have released and inspiring video for their single "Fire" off of their first full length album Unbreakable that released on February 1st, 2019.
Bravo Delta – "Fire" (Official Video) can be seen here: https://youtu.be/nky4tb8MxjA
"In writing the song Fire, I was inspired by many women I've had in my life that have had a passion, drive, or desire to overcome something. Whether it's been abuse, sickness, chasing a dream, or whatever…these women had a "fire"….and weren't going to let anyone or anything deter them from overcoming. I think all of us can relate at some point" says Brandon Davis.
He adds, "The concept and treatment for the video took awhile for me to come up with, but I'm incredibly happy with what we produced. We wanted it to be an AA or NA meeting style setup, with women sharing their personal stories of positivity and overcoming. Knowing that could be a very vulnerable kind of thing, we were fortunate enough to find some amazing ladies that wanted to share. All shot on an iPhoneX at a Las Vegas location, the overall vibe, feeling, and emotion of the video translates so well…we couldn't be happier with how it turned out."
Emerging out of a city known for its glitz and glamour comes a band brandishing an intelligent and artistic modern rock sound that is currently exploding onto the mainstream rock scene. Bravo Delta, a four-piece band from Las Vegas, has captured lightning in a bottle with their debut full length album Unbreakable with Eddie Trunk describing it as "a modern edge…right in the wheelhouse of what is happening now". The first single and title track from the album has picked up steam and is currently charting on Active Rock charts with spins on rock radio stations all over the US.
Known for their high energy live shows where singer Brandon Davis connects with every audience member, and crowds sing every line word for word, Bravo Delta was called "one of the most exciting new bands I've come across in quite some time" by Laurie Steele of KOMP 92.3. Seen on stages and tours with Nothing More, Adelitas Way, Corey Taylor, and The Used, their sound has been lauded by radio legends all over the US including Frosty Stilwell from 95.5 KLOS who said "great musicians…these guys got it". Andy Ingraham's unique guitar style features intricate finger-tapping techniques, blazing solos and slick riffs that perfectly complement each song. Drummer Brian Scott and bassist Roman are the backbone of the band, laying a solid and heart pounding foundation for the band's ferocious sound. In a world of rock music where overproduced songs and synthesized instruments reign supreme, Bravo Delta is the contrast offering raw unadulterated rock music with real instruments, real tones, and real thought provoking lyrics.
Link To Streaming Services/Retail: https://distrokid.com/hyperfollow/bravodelta/f3TQ
Upcoming Bravo Delta Appearances/Shows:
June 18, 2019 Rockin' Cigar Bar | El Paso, TX
July 10, 2019 Saint Rocke | Hermosa Beach, CA
July 12, 2019 Encore | Tucson, AZ
August 6, 2019 Riot Room | Kansas City, MO
August 8, 2019 Diesel Concert Lounge | Chesterfield, MI
Track Listing:
1. Unbreakable
2. Fire
3. Numbers
4. Dark Room
5. Sleepless Dream
6. Karma
7. Virus
8. Modus Operandi
9. Lost at Sea V.1
10. Lost as Sea V.2
11. Insignificant
12. Dreamless Sleep
13. Knights of Desire
©2019 O'Donnell Media Group | 12301 Ramsey Drive, Whittier, Ca 90605