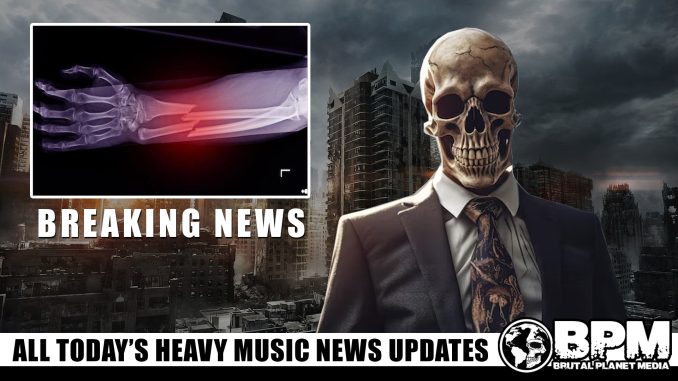 A lot of breaking news to cover this week so we are going to split it into 2 posts. This first post covers new video's released this week.
Spiritbox Drop Heavy New Single & Music Video "Cellar Door"
Spiritbox, have dropped brand new single, "Cellar Door" today, arguably their heaviest track since the release of their smash hit, "Holly Roller" in 2020. The track is taken from their upcoming EP 'The Fear of Fear', set for release on November 3rd via Rise Records/Pale Chord.
---
Mark Tremonti Releases Another Track from First Ever Holiday Album – Christmas Classic New & Old
release of his first-ever Christmas album, GRAMMY® Award Winning musician, producer, author as well as founding member of hard rock bands Alter Bridge, Creed and Tremonti, Mark Tremonti is releasing the next song from Christmas Classics New & Old. "The Christmas Song" showcases Mark's unforgettable vocals alongside a contemporary arrangement by producer Carey Deadman over the timeless holiday classic. The track is now available via all streaming partners and fans that pre-order the album digitally will receive an instant download of "The Christmas Song" and the previously released "The Most Wonderful Time Of The Year." The holiday themed visualizer is the perfect substitute to any classic Yule Log video.
---
The Effect Releases Music Video for Debut Single "Unwanted"
On the heels of the recent announcement of the new Los Angeles quartet The Effect, the band comprised of Trev Lukather (son of Toto's Steve Lukather) on guitars, Nic Collins (son of Phil Collins) on drums, Steve Maggiora (Toto) on keyboards and newcomer Emmett Stang on vocals is releasing their first single to the masses. The song "Unwanted" is an upbeat rocker that showcases the band's ability to create memorable rock melodies with mainstream pop appeal.
---
ANGRA: Brazilian Progressive Power Metal Act Unveils Video For "Gods Of The World;"
Brazilian progressive power metal icons ANGRA are only a few weeks from releasing their brand-new album Cycles Of Pain, set to drop on November 3rd via Atomic Fire Records. In advance of the record's official release, the band revealed their third single, "Gods Of The World," and an accompanying video, crafted again by a creative team led by Leo Liberti (libertafilmes.com.br).
---
Watain Release Video for 'Ecstasies in Night Infinite (live)'
Ruthless Swedish black metal collective WATAIN has shared a second single from the upcoming live album, Die In Fire – Live In Hell, out November 3rd 2023 through Nuclear Blast Records. The live version of 'Ecstasies in Night Infinite', the ferocious opening track of WATAIN's latest album, The Agony And Ecstasy Of Watain, coincides with the release of another music video for the single, once again directed by Johan Bååth.
---
New Doro Album Out Today + Video for "Children of the Dawn"
Metal queen Doro released her highly anticipated album Conqueress – Forever Strong and Proud, Today (October 27th) via Nuclear Blast Records.
The first single is the album's opening track ´Children Of The Dawn´ is an anthemic masterpiece! With its powerful melodies and the addition of rough, male backing vocals, this track is showcasing Doro's versatility and artistic brilliance in every note.
---
LYLVC Premiere "Crawl Space" Video at New Noise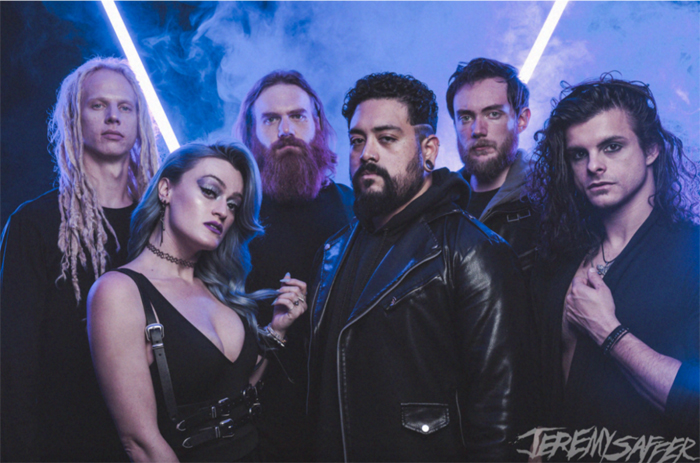 Opening with the words "Smile fake beaten, I can't evolve," LYLVC have delivered the ultimate hard-hitting, emotional track with "Crawl Space." Now being streamed exclusively by New Noise Magazine, head over to hear the full single, grab new LYLVC tour dates, and hear about how clean vocalist, Alyse Zavala, killed it as a contestant on FOX's Don't Forget The Lyrics!
---
Powerwolf Releases Official Lyric Video for "Wolves of War"
Preparing to celebrate their matchless performances alongside their devotees, the five-piece band Powerwolf has recently released a brand-new lyric video for the powerfully-driven song, "Wolves Of War", taken from their critically acclaimed offering and recent special album, 'Interludium'.