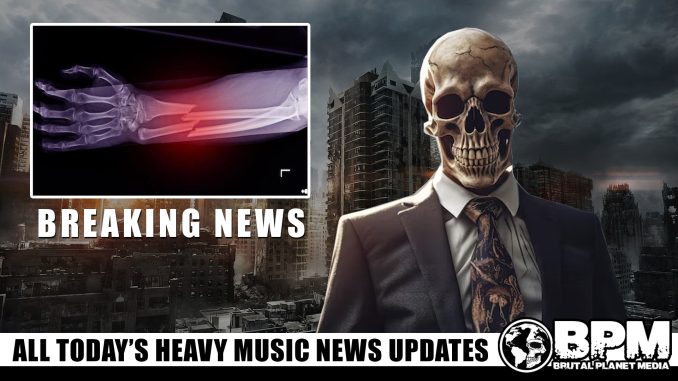 KK'S PRIEST Reveals New Track, "Hymn 66", Marking the Release of New Album "The Sinner Rides Again"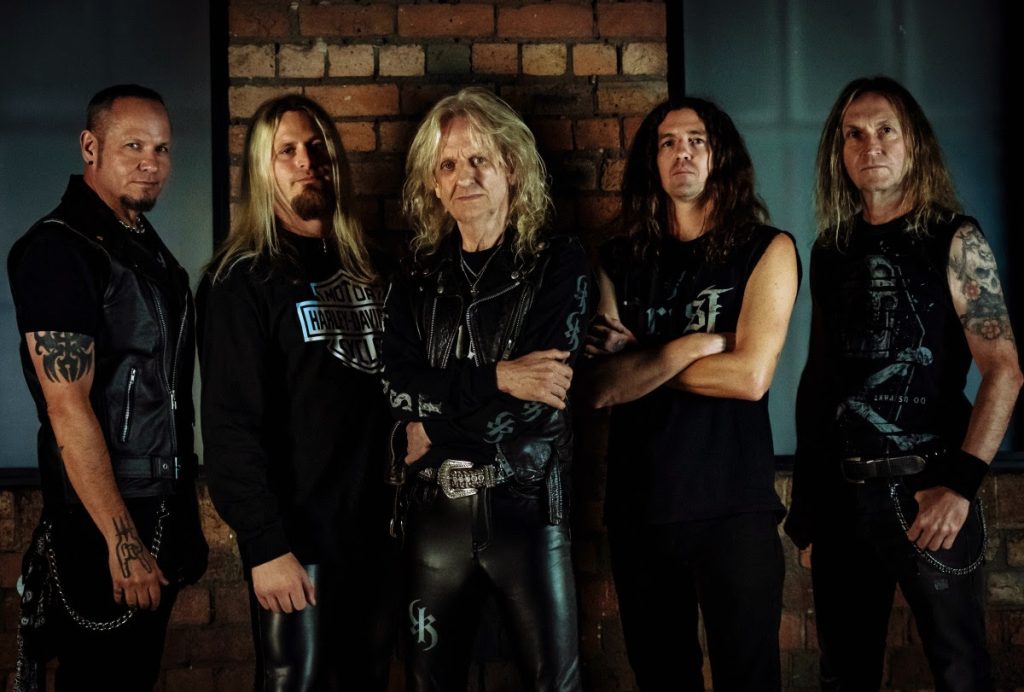 The iconic KK'S PRIEST – featuring Judas Priest alum and GRAMMY Award musicians K.K. Downing (guitar) and Tim "Ripper" Owens (vocals), along with A.J. Mills (guitar), Tony Newton (bass) and Sean Elg (drums) – have finally unveiled their new sophomore offering, The Sinner Rides Again, to the masses – Order it here.
Watch the Official Music Video for "Hymn 66" HERE
UK Headline Tour with Paul Di'Anno & Burning Witches Begins on October 7!
---
Five Finger Death Punch Lead Guitarist ANDY JAMES Unveils Signature Guitar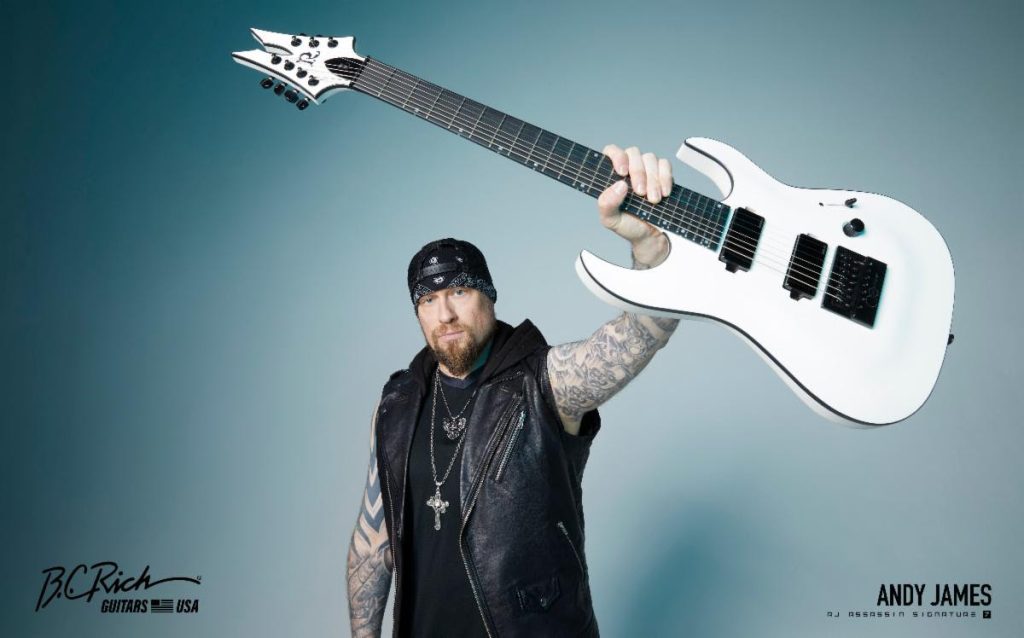 B.C. Rich just released British virtuoso, FIVE FINGER DEATH PUNCH lead guitarist Andy James' signature guitar. The guitar is based on the highly successful B.C. Rich Assassin model. The guitar is available at BCRich.com and authorized B.C. Rich dealers.
---
German Power Metallers TURBOKILL Share New Single, "Tear It Down"
---
Michael Sweet & Alessandro Del Vecchio Announce New Project — Soledriver
---
Sleeping With Sirens Unveils 'Complete Collapse (Deluxe)' via Sumerian Records
Pop-punk titans Sleeping With Sirens has today unleashed their latest offering 'Complete Collapse (Deluxe)' via Sumerian Records. 'Complete Collapse (Deluxe)' includes brand new, never before heard acoustic interpretations of "Let You Down", "Us", and "Be Happy" in this expanded edition. In celebration of today's release, the band has shared their explosive new single "Don't Let The Party Die" (produced by Tyler Smyth) along with the accompanying official music video and limited edition merch.
---
EUROPE Release New Single 'Hold Your Head Up' To Celebrate 40th Anniversary
---
Within Temptation Share New Track "Ritual"

Dutch metallers Within Temptation have released their brand-new single "Ritual". The song is the focus track of their upcoming eighth studio album Bleed Out, on October 20. Listen to Ritual here.
Sharon den Adel explains that the song "is one of the kinkiest songs the band have ever written and is fully inspired by From Dusk Till Dawn." She is referring to the iconic movie by Quentin Tarantino about a seemingly normal road trip turning into a vampire slayer party. "It's a fun track about seduction," she explains. "It's about the lady taking power in a male dominated world and taking her own initiative."
---
Hulkoff Releases New Single "Berserkr"
---
GRAVEN SIN Share New Single "The Cult of Nergal"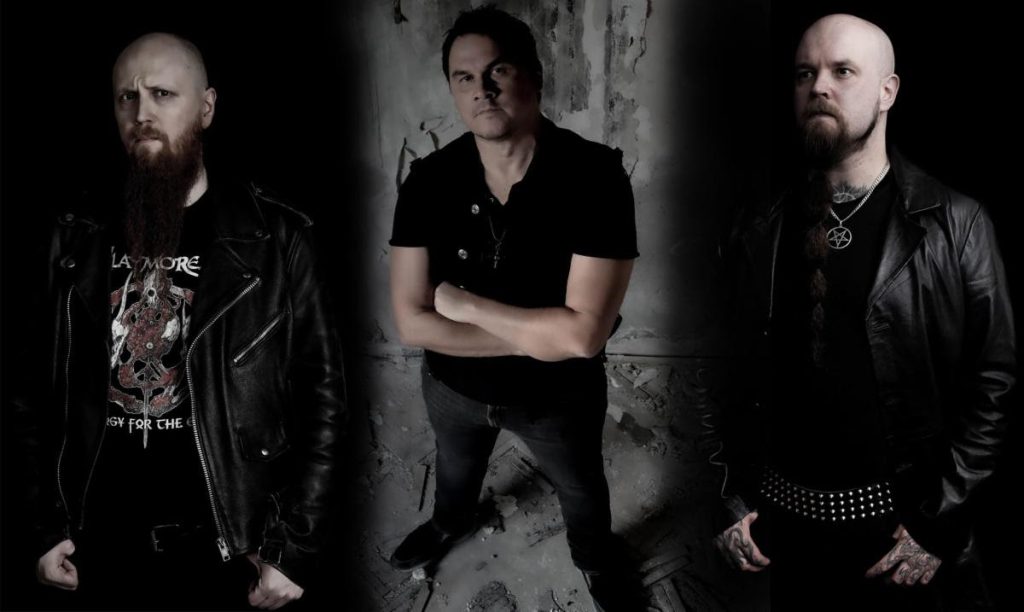 Today, new Finnish band GRAVEN SIN share the second single off their upcoming debut album, 'Veil of the Gods' entitled, "The Cult of Nergal". Classic heavy metal with no boundaries, leaning into all 80's metal just the way it was meant to be.
The song continues the infernal concept of the album – dark as any occult metal could be and further emphasized with an amazing guest guitar solo from the album's producer himself, Bob Katsionis.
Invite Nergal in, let the ruler of the desert illuminate your soul! Listen here now.