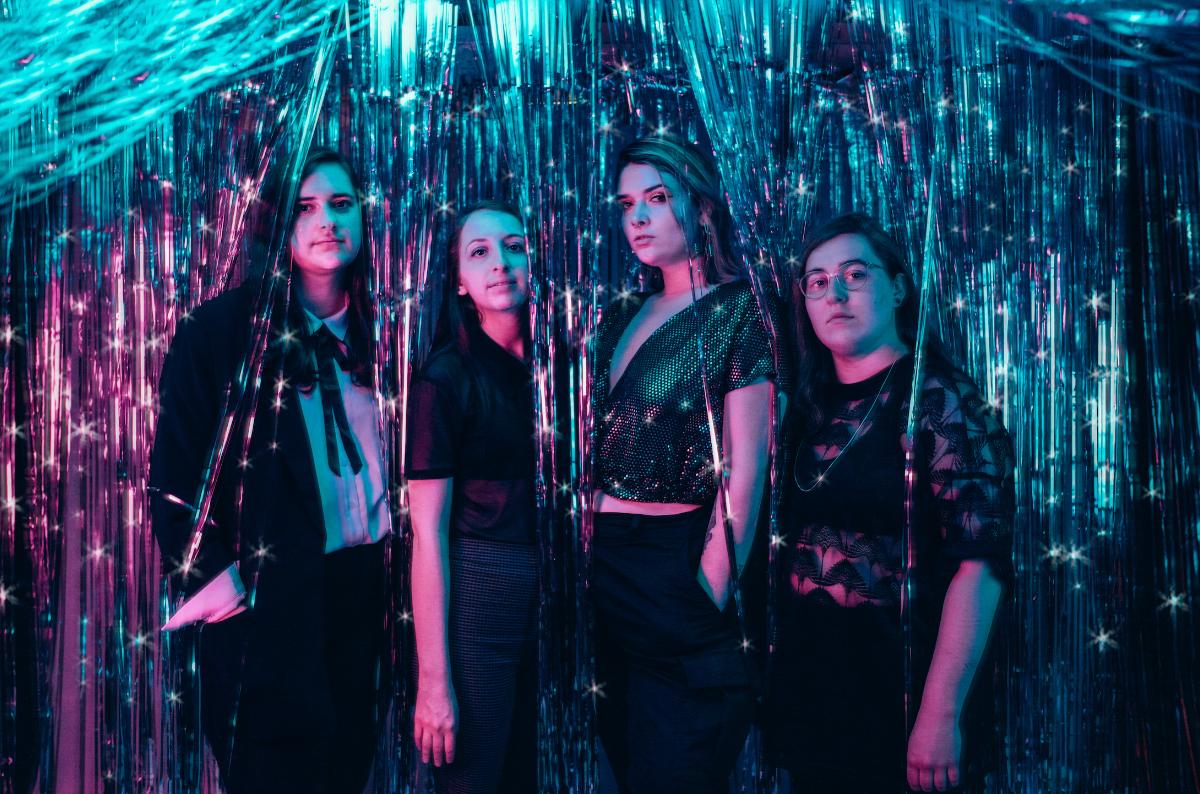 Boston-based indie pop band
shallow pools
have premiered their video for the new song "
Turnaround
" at
Alternative Press
. Watch and listen, and read the exclusive interview,
here
.
shallow pools also created a brand new charity t-shirt, with all donations from the shirt going to the Marsha P. Johnson Institute.
The band was just featured in a profile in its hometown paper The Boston Herald, which called attention to the way the band has crafted "sharper hooks, catchier chorus, almost Top 40-ish gems."
shallow pools previously shared the new songs "afterlight" and "bloom."
They also teamed up with Substream to premiere their video for "haunted." Watch it here.
shallow pools are an experimental dream. Based in Boston and formed in 2018, the quartet continues to expand on its genre and create its own world of glistening, '80s-influenced pop. In the two years since their emergence onto their local music scene, shallow pools have been featured on Alternative Press "AP Discover" Spotify playlist, opened for national touring acts such as Meg & Dia, and released their 5-track debut EP spring, which showcased the band's glowing energy, stirring lyricism, and instrumental diversity.
2020 has thus far been a year of expansion and growth for shallow pools, having released three new singles and earning music video rotation in Journeys stores nationwide. Alongside their recent sonic re-development, the band strives to encourage inclusivity among their listeners. As members of the LGBTQIA+ community, shallow pools aim to create a safe environment for those to comfortably and uniquely express themselves. Their most recent offering, "afterlight," encapsulates everything that shallow pools are: vibrant, multidimensional, delightfully their own, and ready to make your acquaintance.