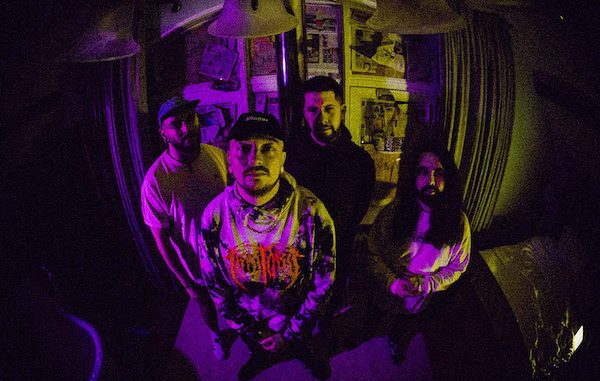 ALBUM ARRIVES NOVEMBER 18 VIA ARISING EMPIRE
What do you get when you toss ferocious, hard-hitting metalcore in a blender with elements of hip-hop, grime, hardcore, and alternative metal — and then finish it off with a dash of introspection and brazen, no-holds-barred energy?
You get Borders, a young-but-driven collective hellbent on taking the heavy music community by storm with an onslaught of thought-provoking, sinister, and brutally aggressive tracks. Borders continually push their sonic limits.
Today, Borders dropped the "Godless" video featuring Elijah Witt from Cane Hill. Watch it here.
They also announced their new album, Bloom Season, out worldwide via Arising Empire on November 18. Pre-order it here.
"'Godless' is about questioning your faith during your darkest hour," the band states. "I wrote it when one of my close family members fell ill. I thought to myself, if there was a God, why would they allow such thing to happen? Coming from a religious background, I wrote this in anger and frustration. It should be normal to question your faith, especially when faith is the problem — and that's what 'Godless' is all about."
BLOOM SEASON TRACK LISTING:
"Fade to Black"
Fix Thiss
"Suffer"
"NWWM" (Feat. Dropout Kings)
"I Get High
"Gaslight
"Godless" (Feat. Elijah Witt of Cane Hill"
"Cut the Rope"
"MDM"
"Bloom Season"
BORDERS ARE:
Jordan Olifent — Vocals
Gavin Burton — Guitar/Vocals
Tom Britton — Bass
Dan Hodson— Drums