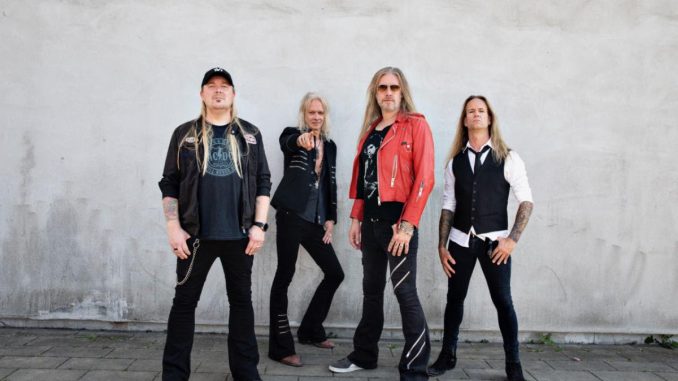 Watch HERE
New Album, 'Are You Listening?', Out October 27th
via Black Lodge Records / Sound Pollution
Pre-Order HERE
"Hero to Zero" is the first single taken from 'Are You Listening?', the upcoming album from Swedish hard rockers BONAFIDE. It is accompanied by a lyric video and is a

bittersweet tale of going from hero to zero. Where the idol you once worshipped and knew, doesn't even spare you a glance anymore.

Written by Rosell & Snibb with the lyric idea from Newcastle's finest, James Braban. The single is also accompanied by a lyric video which is also released at the same time as the single.

Prepare yourself for the best sound the band ever had with producer Chips Kiesbye and engineer Henryk Lipp behind the production.

Out on all digital platforms September 1st HERE

Watch the Lyric Video for "Hero to Zero" HERE
Swedish hard rockers BONAFIDE are finally back in business with their new album 'Are You Listening?' This is the band's first studio album since 2017´s 'Flames', and not only are they back, it is with a vengeance!

Every one of the album's ten new tracks show a band on fire! It´s pure, high-energy, uncompromising, hard rock on a level that very few other bands can match.

'Are You Listening?' is produced by Chips Kiesbye (Hellacopters, Sator, Sahara Hotnights, Backyard Babies) and the song "Snacket" features a duet with Nisse Hellberg from the legendary Swedish band Wilmer X.