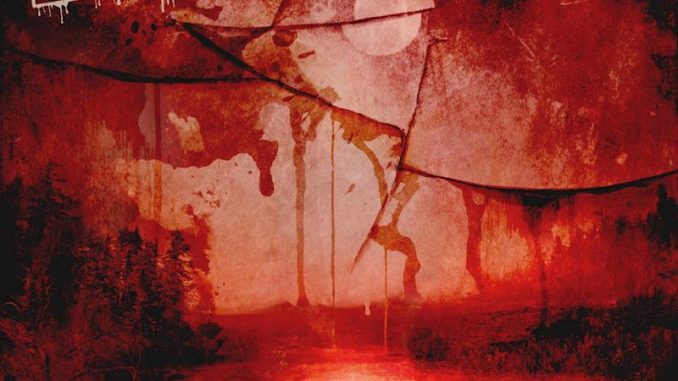 Some musicians are just gifted. At a specific time, they were chosen. Along with an intense work ethic, their talents stood out, above and beyond.
Finnish native Alexi Laiho would be one of those said musicians. Laiho made a name for himself and his talents in Children of Bodom.
When CoB ceased to continue, Laiho formed his latest endeavor, Bodom After Midnight.
The band had plans that were underway. An EP in the spring 2021 and then follow up with a full length release later in the year. That was the plan until Laiho's unfortunate passing in December 2020, weeks after the completion of the EP.
A release date for the EP titled Paint the Sky with Blood is now set. Fans can hear Laiho's final works beginning Friday, April 23, 2021 through Napalm Records.
The EP is just that, a release that contains three tracks. For Paint the Sky with Blood though, it's not the number of tracks but the quality. Simply put, Paint the Sky with Blood is a scorcher of a release.
The EP features two originals, the title track and "Payback's a Bitch." The third comes more as a surprise, a cover of Dissection's "Where Dead Angels Lie."
With Laiho at the helm, the EP has the Bodom feel. From his intense guitar work to his signature, unique vocal style. It's all there. The talents of the rhythm section and the second guitar help elevate the EP high above others. It's as solid as a release can become with three tracks.
The opening and title track, has that early blistering CoB heat while bringing in modern elements. It's a track that could have easily been a set opener. The track could easily set the tone for an incredible, intense night of Bodom After Midnight.
The second track, "Payback's a Bitch" sees the band delivering a variety of genre influences while keeping an extreme feel.
The final track, "Where Dead Angels Lie" is a classic Dissection tune from 1995. Bodom After Midnight executes the song in a justly manner. The track has that heavy methodic feel yet it possesses that unique Laiho vibe.
The release of Paint the Sky with Blood is more than another band release for 2021. It's a fitting 14-minute encore for Laiho but unfortunately, his final curtain call. Laiho wasn't just another metal extreme metal musician, Laiho was one of metal's most talented musicians.
Video for Paint the Sky with Blood