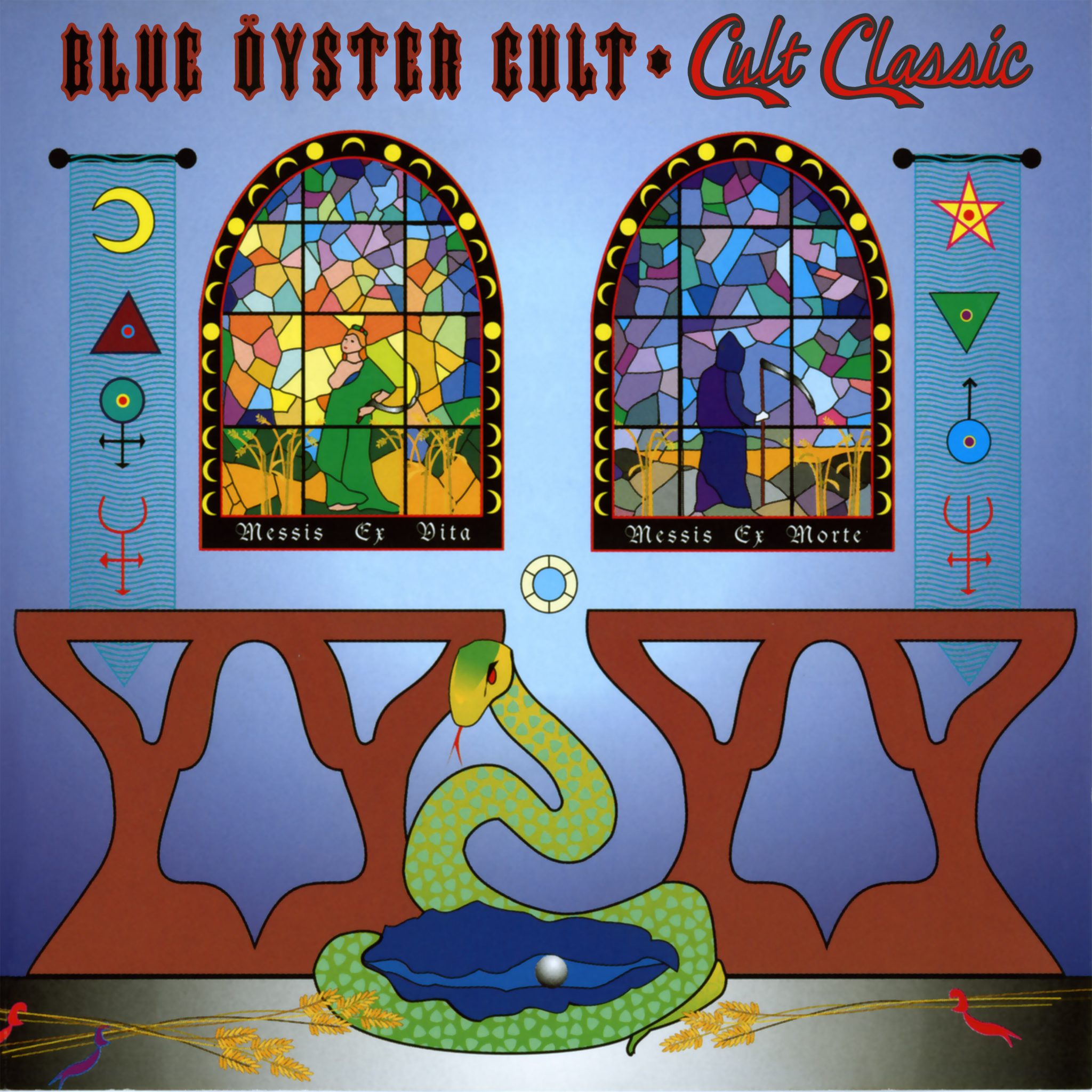 Blue Oyster Cult, a band synonymous with 1970's hard rock sci-fi imagery have reissued their 1994 studio album titled Cult Classic. The album which has been remastered and artwork updated hits the streets on January 24, 2020 through Frontier Music s.r.l.
BOC has been often cited as a major influencer on bands such as Iron Maiden, Metallica and many others. The band has cemented themselves as a pioneer of the heavy metal genre. Several of their songs included on the Cult Classic reissue still receive regular radio airplay to this day.
The band's most familiar song, "Don't Fear the Reaper" is obviously included as well as "Godzilla" and the early 1980's MTV hit "Burnin' for You".
To the casual fan, those are the most notable tracks Cult Classic but there's more. The burner "Cities on Flame with Rock 'N' Roll," the lengthy "Astronomy," "E.T.I." (Extraterrestrial Intelligence) and "Flaming Telepaths" are just a sampling.
The TV Mixes for "Godzilla" and "Don't Fear the Reaper" will allow the bedroom rockstar an opportunity sing away. The only vocals present are in the choruses for each song.
Vintage and classic Blue Oyster Cult albums such as their 1972 debut, Tyranny and Mutation, Secret Treaties, the platinum selling Agents of Fortune, the gold certified Spectres and 1981's Fire of Unknown Origins are all represented.
Cult Classic would be an ideal disc for the casual music fan that wants to more about early heavy metal. The tracks on this re-release have lasted the ups and downs of rock for the past 40-years.
Once submerged into Cult Classic, it's easy to comprehend why Blue Oyster Cult plays an important role in heavy metal.