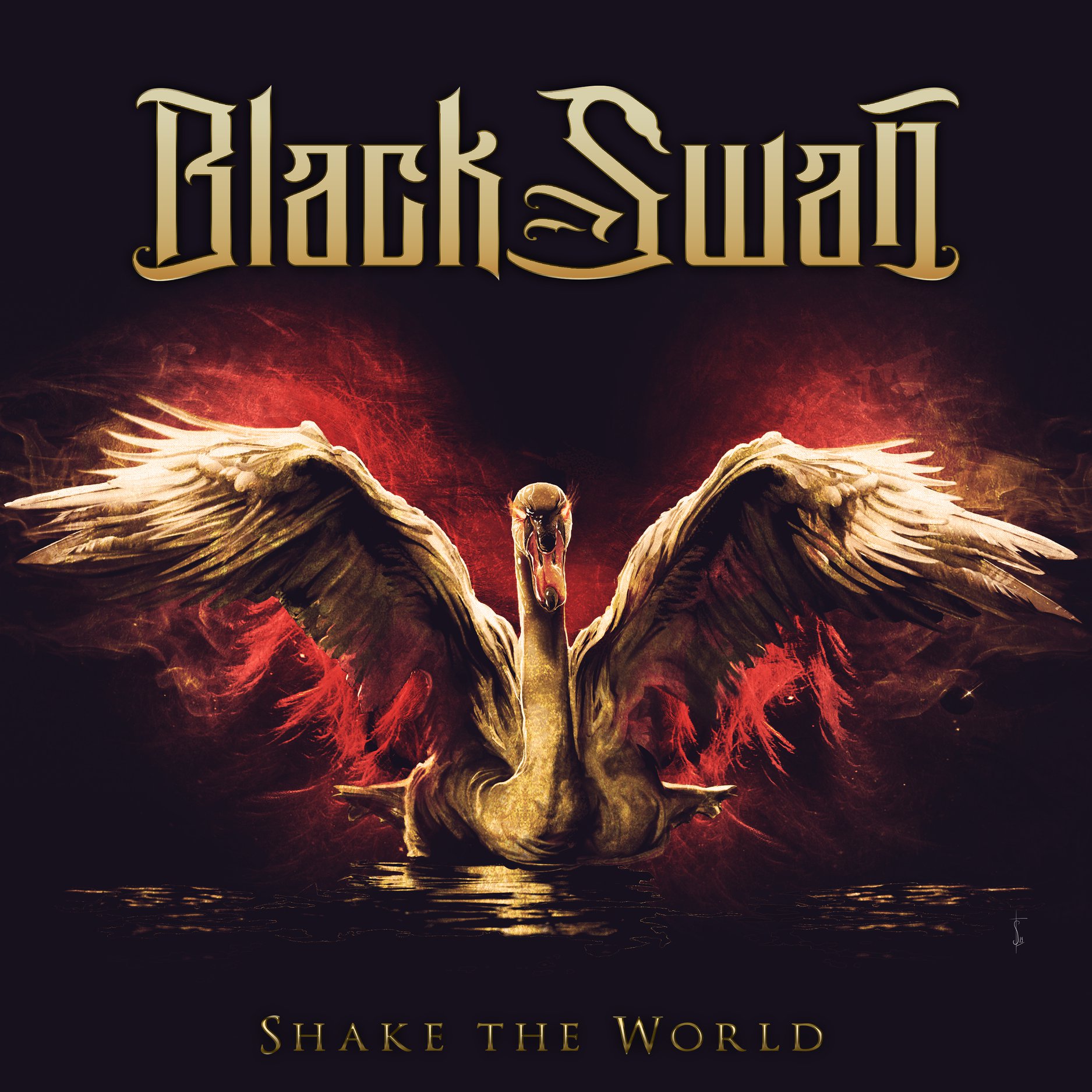 Coming straight out to the gate in this inaugural release from some of rocks finest royalty, Black Swan opens up the throttle on this fine tuned machine.  Opening with the energetic title track, "Shake The World," it is reminiscent of a song like "Highway Star" from Deep Purple amongst others. That, for me is a most sincere compliment.  My foot is tapping and head nodding by the end of the first verse. Shake The World Right Now!

The hurricane you're after leads to a "Big Disaster" this second song on the album. The vocal harmonies during the chorus are sweet as honey. This song has such a bluesy, modern rock to it. Put that together with some amazing phrasing and tapping by none other than Reb Beach. Reb is joined by Robin McAuley (vocals), Jeff Pilson (Bass) and Matt Starr (drums). There is such an organic groove and energy amongst these four stellar musicians. Each musician has the accolades of the groups they have been a part of. I will tell you these four put together take on a new life. This is beyond a 'supergroup' and the album shows the fruits of their efforts.

Jump to track 4, "Immortal Souls" and the feel takes me back to the best 80's band song. I can't stop moving to the groove of these tracks. I can literally see the fun these guys had putting this album together. I seriously hope I get to see these guys in concert. I am blown away by this album and can see in my mind's eye how mind blowing it will be live. The rhythms are so smooth and tight, the presence is unmistakable.

I'm now up to the 7th track, "Long Road To Nowhere" and am blown away by all of the tracks at this point.  Closing out this release with the piano lead "Divided_United" is a tale of division amongst each other. There is not one track I would skip over or was disappointed at.  Pick this album up, stream it, see these guys live, buy merch. Support music and musicians! The album will release 2/14/20 Frontiers Music s.r.l.

Tracks: "Shake The World, Big Disaster, Johnny Came Marching, Immortal Souls, Make It There, She's On To Us, The Rock That Rolled Away, Long Road To Nowhere, Sacred Place, Unless We Change, Divided_United"