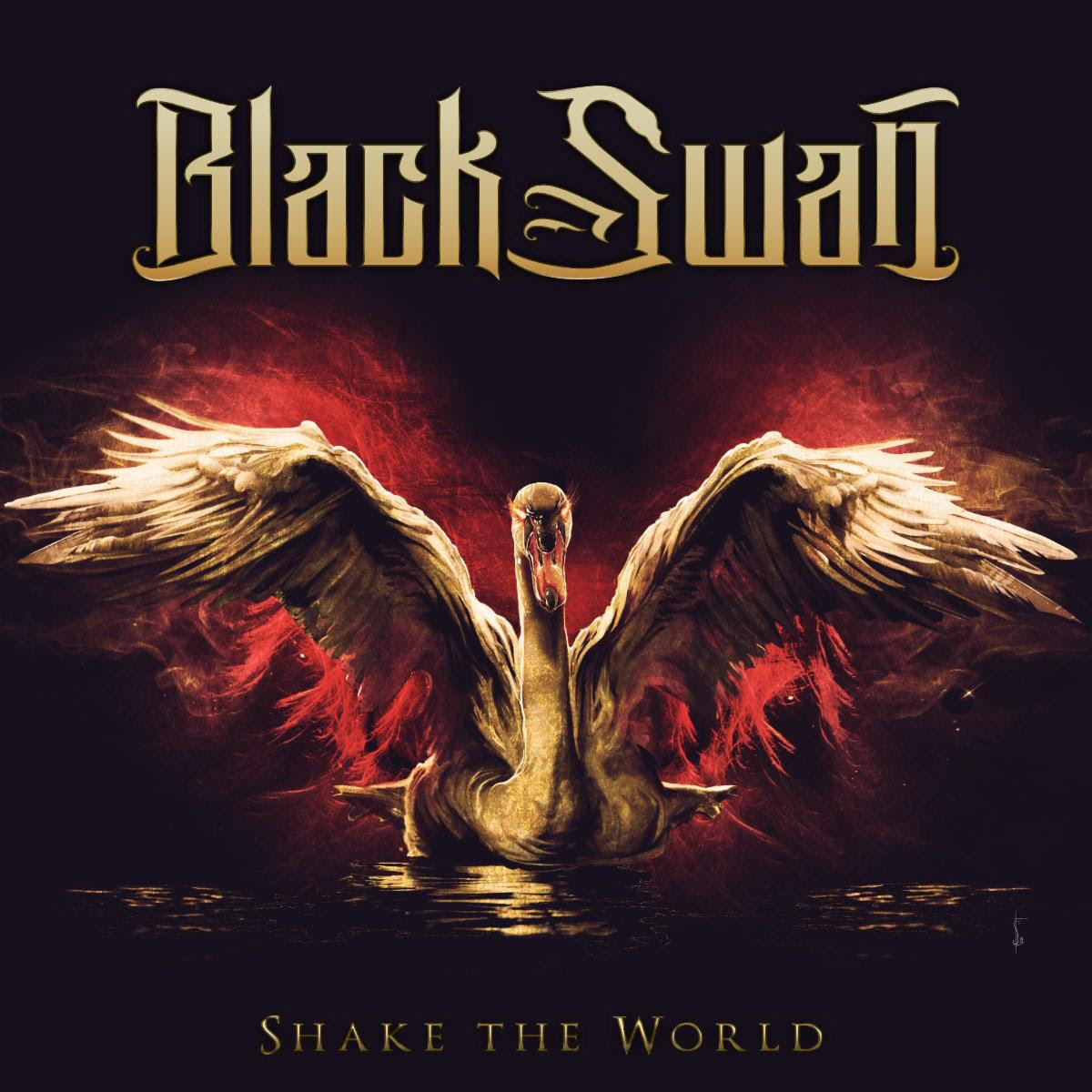 BLACK SWAN RELEASE VIDEO FOR "BIG DISASTER"

DEBUT ALBUM, "SHAKE THE WORLD"

OUT FEBRUARY 14, 2020

GROUP FEATURES ROBIN McAULEY, REB BEACH, JEFF PILSON & MATT STAR
Vocalist Robin McAuley (McAuley Schenker Group), guitarist Reb Beach (Winger, Whitesnake), bassist Jeff Pilson (Foreigner, The End Machine, ex-Dokken), and drummer Matt Starr (Ace Frehley, Mr. Big) have joined forces in BLACK SWAN, a new band project signed to Frontiers Music Srl. Black Swan have unveiled a video for the track "Big Disaster." Watch it HERE:
https://youtu.be/hNGOVHOHbGw
Their debut album, "Shake The World," will be released on February 14, 2020 on CD, LP, & Digital formats.
Watch the first single and video, for the title track, HERE:
https://youtu.be/
kY9KR7mEz1k
The genesis of Black Swan was sparked by a conversation between Jeff Pilson and Frontiers' President & Head of A&R, Serafino Perugino, who wanted a project that would not only showcase McAuley's vocal prowess, but have a mighty musical backbone to stand skyscraper tall behind him. Thus, the initial seeds were planted and Pilson ran with it from there. "Shake The World" was tracked at Pilson's home studio in Los Angeles and is a showcase of both the musical talents of the instrumental players in the band as well as McAuley's powerful voice. The four members got Black Swan off the ground by exchanging ideas back and forth and then bringing all the songs together. The final result is something fresh, very heavy, but still intensely melodic and it's certainly not Dokken, nor Winger, nor MSG, or some combination thereof, but it's own unique animal. As an example, one of the songs was written by Jeff Pilson right after seeing the Queen movie 'Bohemian Rhapsody'. "I came home and I sat down at the grand piano and pretty much wrote exactly the chorus that we have, just coming straight [from] the movie. It is a bit Queen-like."
Black Swan's "Shake the World" is a killer slice of melodic hard rock and heavy metal from seasoned players who have gelled musically. Whether you are a fan from "back in the day" or brand new to the scene and just diving in, this album is essential listening!
Tracklisting:
1. Shake The World
2. Big Disaster
3. Johnny Came Marching
4. Immortal Souls
5. Make It There
6. She's On To Us
7. The Rock That Rolled Away
8. Long Road To Nowhere
9. Sacred Place
10. Unless We Change
11. Divided/United
Black Swan:
– Robin McAuley – Lead Vocals and Background Vocals
– Reb Beach – Guitars and Background Vocals
– Jeff Pilson – Bass, Acoustic Guitar, Keys and Background Vocals
– Matt Starr – Drums and Percussion
ABOUT FRONTIERS MUSIC SRL
Originally founded in Naples, Italy in 1996 by Serafino Perugino and his father Fernando as a distribution company, Frontiers has developed into one of the premiere independent rock labels in the world. Synonymous with quality music from across a broad spectrum of rock genres, the label has worked with multiple genre heavyweights and fan favorites. Aside from providing a home for classic artists from the '70s and '80s, the label has also become home to a wealth of young, up and coming talent that, with a savvy and forward thinking A&R and marketing approach, will be developed into the future of rock and metal. With a deep commitment to and passion for THE MUSIC and the artists who create it and massive global distribution, sales, marketing, and publicity channels, Frontiers is the premiere home for established and emerging rock artists. Head Office: Naples, IT | U.S. Office: Nashville, TN
Subscribe to be alerted when we add new videos
Follow the 'Newest From Frontiers' playlist on Spotify