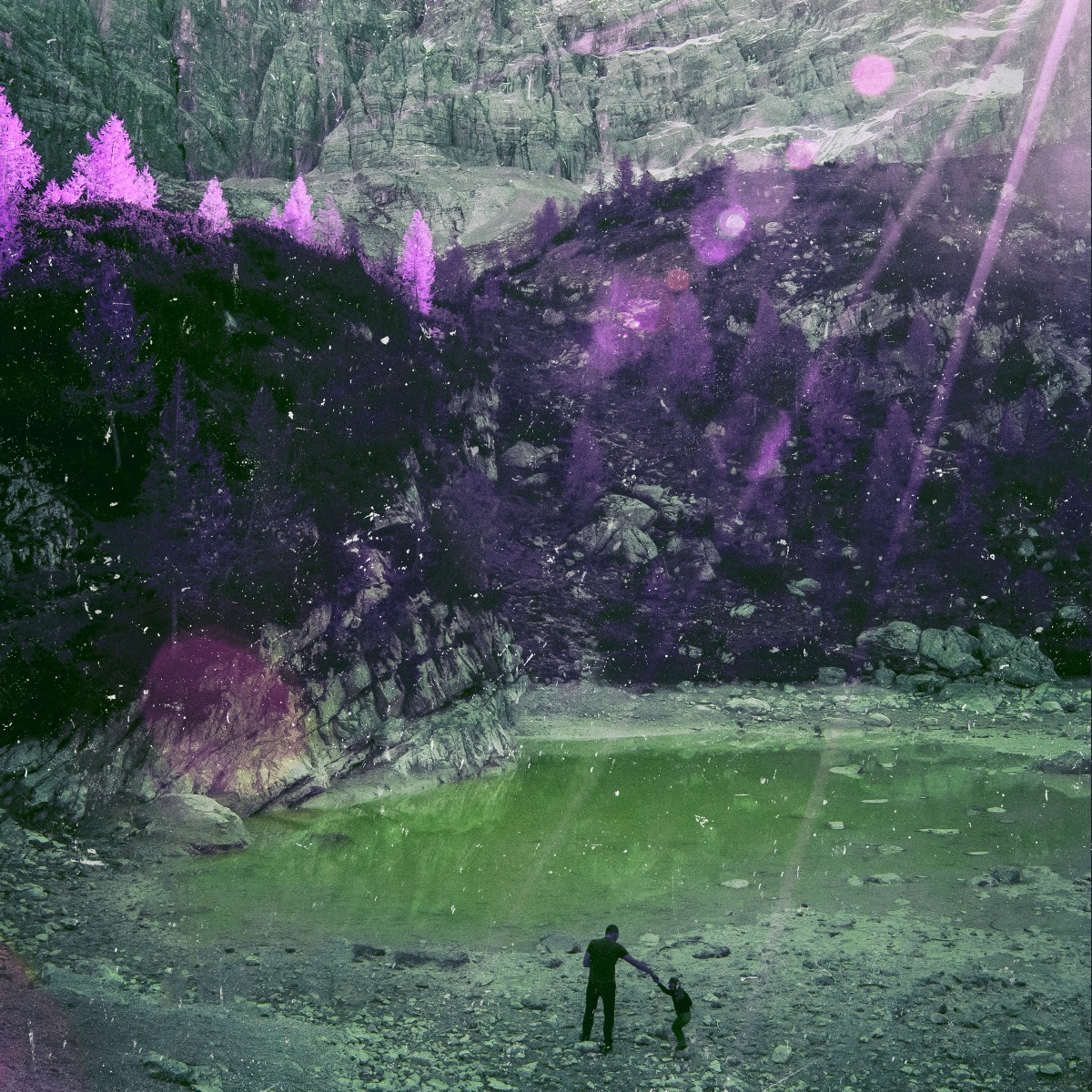 Brighton four-piece BLACK PEAKS return with the new single "King," out now via Rise Records.
Produced by Mark Roberts (producer of the band's debut album Statues), the track was the "Hottest Record In The World" last night on Radio 1 with Annie Mac and is the band's first new material in almost a year since the 2018 sophomore album All That Divides.
Watch the video for "King" here.
Listen to the Annie Mac Radio 1 "Hottest Record in the World" here.
"King" is a song about reflection, struggle and strength. It's about showing vision and optimism in times of hardship and the journey through those times, all told through the story/metaphor of a young boy and his father, and their walk through a forest after being separated in the snow.
Vocalist Will Gardner explains, "We had been working on a load of new song ideas, and this particular piece of music (which became 'King') was just a track that seemed to smoothly be completed really early on, musically at least if not vocally. Unfortunately, this time coincided with myself getting very ill, making it pretty much impossible to do anything at all, let alone write, practice, record and sing, so the track stayed unfinished for ages."
He continues, "However, we had a really really amazing moment in July when everything just came together. I had this night when I couldn't sleep and the chorus melody was just going round and round my head. I sat at my desk in the morning and the whole song just came out in one go, in like two hours of writing! I called Joe (Gosney, guitarist) and he drove over immediately, excited and a bit bewildered that I was so hyped on apparently finishing the song, I gathered enough strength to sing it through and record it, and it was done! To have been able to create a piece of music in such a difficult time has been one of the most challenging but rewarding things I've ever done and I'm so proud of what we as a band have made."