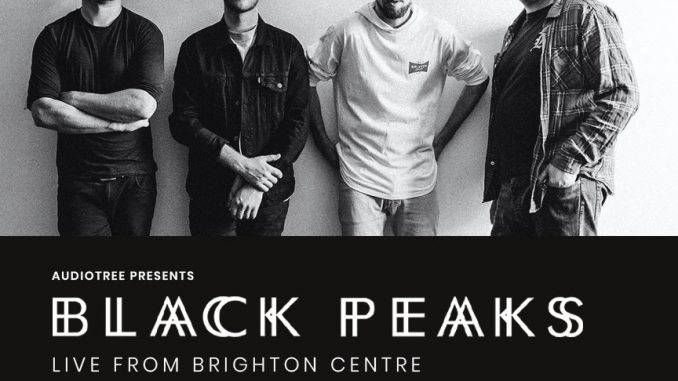 WATCH THE TRAILER HERE
Recorded in the depths of winter, in the middle of a global pandemic, BLACK PEAKS have announced an incredibly special and intimate livestream show from their iconic local venue The Brighton Centre, on April 7.
Due to illness, and the ongoing limitations of the global situation, the band performed their first and only live performance in over 16 months in front of empty rows of socially distanced tables — a bleak physical reminder of the times we are still living in.
Presented by U.S. music taste tycoons Audiotree, this show, at this venue, means something incredibly special to Black Peaks. Being Brighton residents, the centre has always been a beacon of great music, drawing the biggest bands and artists touring that neck of the woods. So when the opportunity came up to set up on "that" stage and get to play live again, the band jumped at the chance.
The band's impassioned and atmospheric set summarizes their history as a band, concentrating on their cinematic sound, with a resulting performance unlike any previous Black Peaks live show — and one will be an important staple in the band's history.
The show will be available to watch on Wednesday, April 7 from 8pm GMT/3pm EDT. It will then be available for unlimited repeat viewings until 11:59pm GMT/6:59pm EDT on Saturday, April 10.
Advance tickets are available here.
ABOUT BLACK PEAKS:
Formed in 2011, BLACK PEAKS have released two full length albums to huge critical acclaim: Statues in 2016 and All That Divides in 2018. The band has been on the Radio 1 playlist and has toured the UK and Europe with the likes of Deftones, System of a Down, Prophets of Rage, The Dillinger Escape Plan, A Perfect Circle, Enter Shikari, and many more.