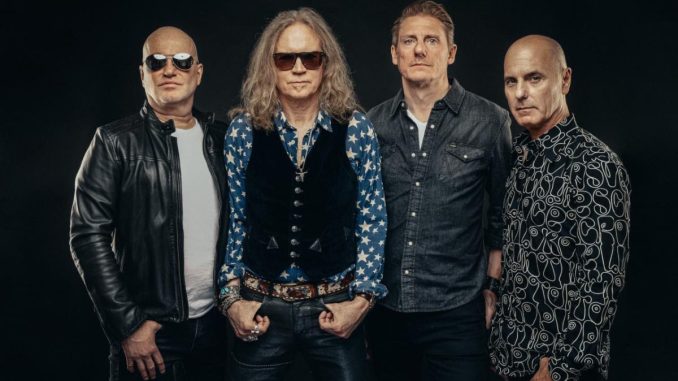 Today, Black Paisley release the new single "Mojo" from their upcoming new album 'Human Nature'.

"Mojo" is a strong southern rock ballad in the style of the classic blues infused songs of Lynyrd Skynyrd and Bon Jovi back in the glory days, combined with a 2022 production.

"Mojo" is one of the album's best moments according to Heavy Paradise; "more laid back with a simply breath-taking, almost pop-rock vibe and a sweet chorus line that made me push repeat several times. Excellent!"

Watch the Visualizer for "Mojo" HERE
Black Paisley hail from Stockholm, Sweden and since their start in 2015, have reached almost 10 million spins on global streaming services, despite still being an independent act. Big inheritors of classic rock, Black Paisley are heavily influenced by bands like Whitesnake, Scorpions and Y&T.

In 2017 the band debuted with the album 'Late Bloomer' that had success among critics and bloggers, which was followed by 'Perennials' in September of 2018.

In the summer of 2020, Franco Santunione from Electric Boys joined on guitar for the 3rd album 'Rambler'.

During 2021 and 2022 the band's been working on their new upcoming full-length album, 'Human Nature', as well as touring summer festivals.
Black Paisley is:

Stefan Blomqvist – Lead Vocals & Guitar

Franco Santunione – Lead Guitars

Jan Emanuelsson – Bass

Robert Karaszi – Drums and Percussion.

"Mojo":

Written by: Stefan Blomqvist and Franco Santunione

Produced by Franco Santunione & Martin Karlegård,

Engineered by Martin Karlegård, SubMob Studios

Mixed by: Robert Pehrsson, Studio Humbucker

Mastered by: Claes Persson, CRP

Label: Black Paisley AB