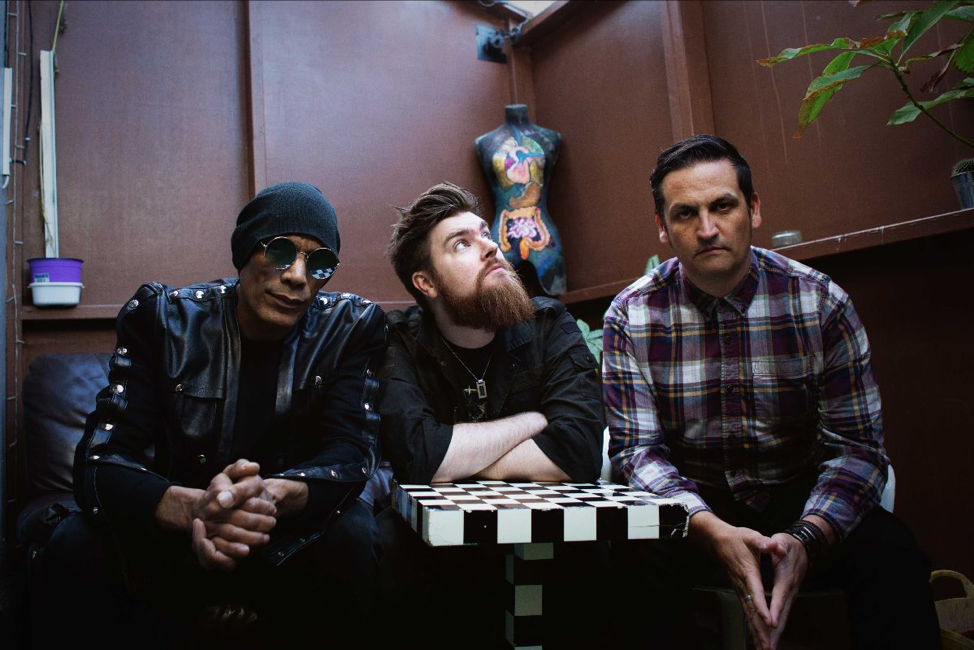 Album "Semaphore" Coming June 12th, 2020!
British rock band Black Orchid Empire share their brand new single "Natural Selection". It's the fourth single taken from the new studioalbum "Semaphore" coming 12th June, 2020 via Long Branch Records.
"Semaphore" is available for pre-order here: blackorchidempire.lnk.to/semaphore
Watch the video for "Natural Selection" here: https://youtu.be/ymDNxaMkxh0
Black Orchid Empire guitarist and singer Paul Visser about the new single:
"This song tells the story of an alien sent to a doomed earth to try and 'correct' the mistakes humans have made. Finding not only hubris and greed but also beauty and wonder, the alien falls in love with the planet and its flawed people, and decides to go down with the ship.
We love playing this track – it's surprisingly challenging with the various time signature changes and rhythmic complexities as well as a technically-demanding vocal melody, but so satisfying and fun.
Alina Gordienco and her team made a narrative-driven video for the song which we literally cannot believe. What they've achieved is completely insane – our very own alien. It's like watching a big-budget movie. Check it out!"
Tracklist "Semaphore":
01 Emissaries
02 Singularity
03 Natural Selection
04 Motorcade
05 Red Waves
06 Heliopause
07 Winter Keeps Us Warm
08 Dust
09 Faces
10 Death From Above
11 Evergreen
12 Monolith
13 Crash
Black Orchid Empire create huge, memorable rock music that combines heavy-hitting savagery with intense melodic beauty. Their technical, fearlessly complex grooves and gigantic sing-along choruses have already earned them a widespread fanbase.
A ferociously tight live band, Black Orchid Empire have toured Europe and the UK extensively, recently supporting Skunk Anansie on their sold out 25th anniversary shows, including Brixton Academy. These appearances, as well as previous tours with HED p.e, INME, Black Map and Ravenface, combined with festival slots at Download, Standon Calling, Planet Rockstock, Camden Rocks and Taubertal, have sealed the bands reputation as a force to be reckoned with.
Having released their debut album 'Archetype' in 2016 to universal acclaim, Black Orchid Empire signed with German label Long Branch Records to release the follow up album 'Yugen'. Both albums received stellar reviews and over 1,000,000+ combined streams. The band are now looking ahead to the future with their next album 'Semaphore' – a Sci-Fi concept record that sees them continue to push the musical envelope.
Pre-order the album HERE.
"Beautiful melodies coupled with tear-your-face-off riffs. Bright fresh new stars" Skin, Skunk Anansie
"Unbeatable in-your-face talent" MOSH
"Wicked, behemoth tunes" POWERPLAY
For More Info Visit:
https://www.facebook.com/blackorchidempire
https://www.instagram.com/blackorchidempire
Tweets by orchidempire