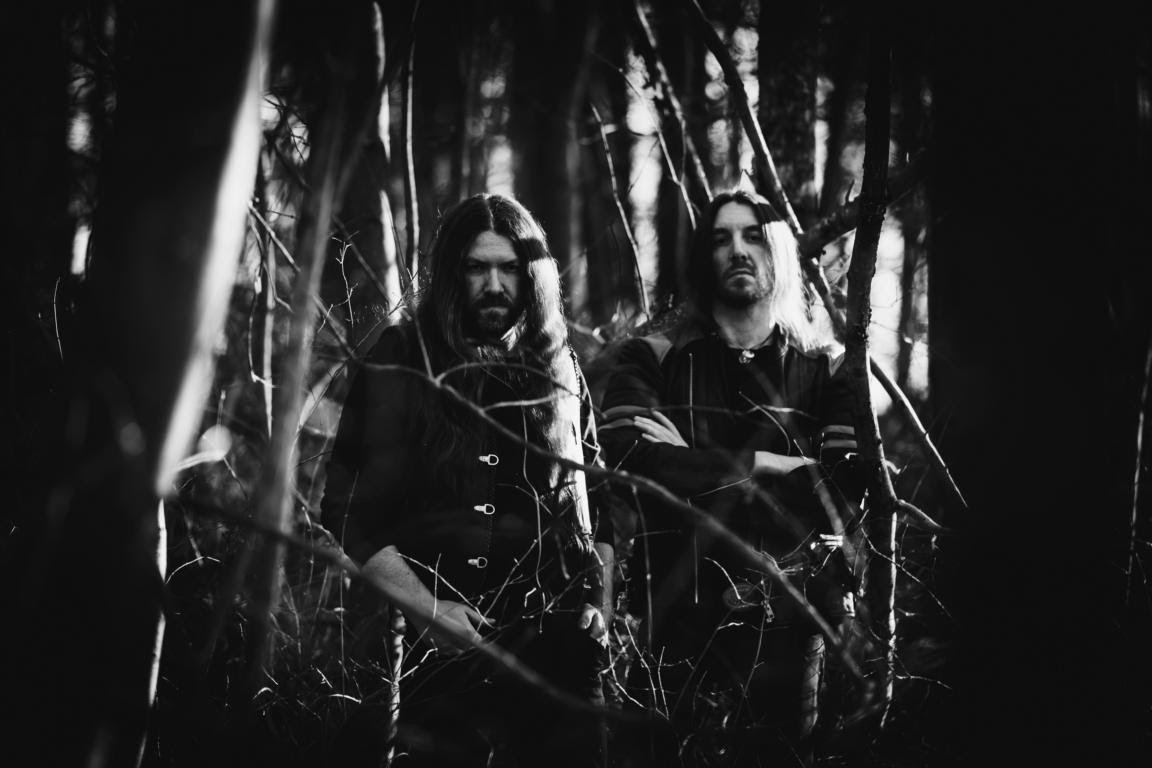 | | |
| --- | --- |
| When We Are Forgotten Out Now On Napalm Records! | |
August 30
th
saw the Atmospheric Black Metal duo, Imperium Dekadenz, return with their critically acclaimed new album, When We Are Forgotten, on Napalm Records. On their sixth studio record, the band has unleashed a true stunner, taking the genre of the darkest art in metal to a totally new level storming the Top 100 album charts from Germany to the United States! When We Are Forgotten dives deep into a complex cosmos made of anger, loneliness, melancholy and pure destruction. The band's magnum opus not only convinces with a dynamic, energetic and organic production, while still maintaining that unpolished sound they are known for. In support of When We Are Forgotten, Imperium Dekadenz are now premiering an official music video, produced by Horaz himself, for the blistering to dark track "Bis Ich Bin." Watch it
HERE!
"The light shows you the world but the darkness shows you the truth about yourself." says the band. "Enter the heart of darkness through the veil of reason and the bonds of society until you have found your inner demon."
When We Are Forgotten Tracklisting:
1. When We Are Forgotten
2. Bis Ich Bin
3. My Solace I (Choirs of Solitude)
4. Trauma
5. A Cave Called Wisdom
6. Transcendence
7. Seance
8. Absenz Elysium
9. My Solace II (Paths of Perception)
10. Reverie
11. Frozen in Time
Imperium Dekadenz was founded in the late summer of 2004 by Horaz and Vespasian. Their band name was inspired by the 70ies movie "Caligula", which was known as one of the most scandalous movies, because of its extreme violent and pornographic scenes. Imperium Dekadenz' lyrics reflect genre typical topics like death, mourning, hate and desperation,while religious and political topics are not a part of the band's concept. Generally their music style can be described as atmospheric Black Metal, to the same time also depressive, ambient and acoustic elements are a part of the compositions. Norwegian bands of the Second Wave of Black Metal in the nineties are the most influencing actors, as the band describes their roots.
Characteristic style devices are epic melodies of mid-tempo speed, which induce in their changeover to the next part, a kind of dramatic and dynamic perception. Special features are the acoustic and ambient tracks which are more comparable to Classic (piano) and Neo-Folk music.
Since their first appearance on stage, Imperium Dekadenz has played national and international shows, including Wolfszeit, Ragnarök, Metalfest (GER, CH, AT), Wacken Open Air, Inferno Festival, Metalcamp or Summer Breeze to name just a few. The whole subjective experience of the listener is opulent and epic, because of the rich contrast and the wide spread of musical styles. No wonder that Imperium Dekadenz already belong to one of the most acclaimed Black Metal bands the current scene has to offer!
Imperium Dekadenz is:
Vespasian: Guitars, Bass, Drums, Keyboards
Horaz: Guitars, Keyboards, Vocals
Live:
11.10.2019 (UK) London, The Black Heart
12.10.2019 (UK) Nottingham, Atmosfest
19.10.2019 (BEL) Arlon, Night Metal Fest X
23.11.2019 (DE) Würzburg, When Darkness Conquers
29.11.2019 (ESP) Barcelona, Sala Uploud
30.11.2019 (ESP) Zaragoza, Auditorio Interpeñas
18.01.2020 (DE) Zwickau, A Night of Despair
For More Info Visit: