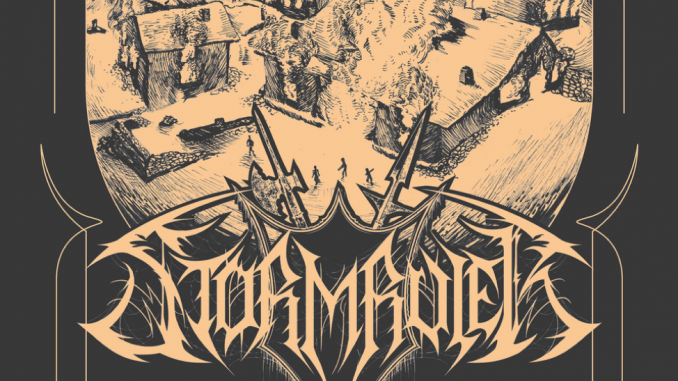 | | |
| --- | --- |
| Coming To A City Near You! | |
Fast-rising St. Louis (US) black metal export STORMRULER just recently released their fantasy battle-inspired full-length offering, Under The Burning Eclipse, via Napalm Records, and are about to bring its infernal sounds to your door!
The band will hit the road in the United States this summer on their "Midwest Maelstrom" tour, visiting a total of five cities between July 27-July 31. Tickets are available via individual venues or
www.stormruler.net/tour
. See below for a full listing of dates.
STORMRULER "Midwest Maelstrom" Tour:
7/27 – Fort Wayne, IN @ Piere's
7/28 – Chicago, IL @ Reggie's Music Joint
7/29 – Des Moines, IA @ Lefty's
7/30 – St. Louis, MO @ Sk8 Liborious
7/31 – Kansas City, MO @ Riot Room
If you would like to arrange any coverage for these upcoming shows (reviews, interviews, etc), please reach out directly to David McDonald (
david@freemanpromotions.com
) and we will accommodate your request to the best of our ability.
[Photo Credit: JT Ibanez]
STORMRULER – featuring the dark lyrical genius and deft skill of guitarist/vocalist Jason Asberry and drummer Jesse Schobel – have built a noteworthy subterranean following since their formation, leading to their recent signing with Napalm Records. Combining unrelenting black metal atmosphere and vision from varying metal genres with a brutal, modernized twist of inspiration, careful listeners may just be able to identify themes from some of their favorite stories, games, and more…
Featuring 19 tracks alternating between ominous instrumental ambiance and incendiary black metal riffs and fury, Under The Burning Eclipse tells harrowing tales of war, death, victory, and defeat, and delivers an unmatched, hell-scaped auditory experience. The album is a solid hour of fantasy-laden, grim fables transfixed in the blackened scourge. Fans of extreme metal will not want to miss this debut offering from the mighty STORMRULER!
STORMRULER is:
Jesse Schobel – Drums
Jason Asberry – Vocals & Guitars
STORMRULER SOCIAL MEDIA: