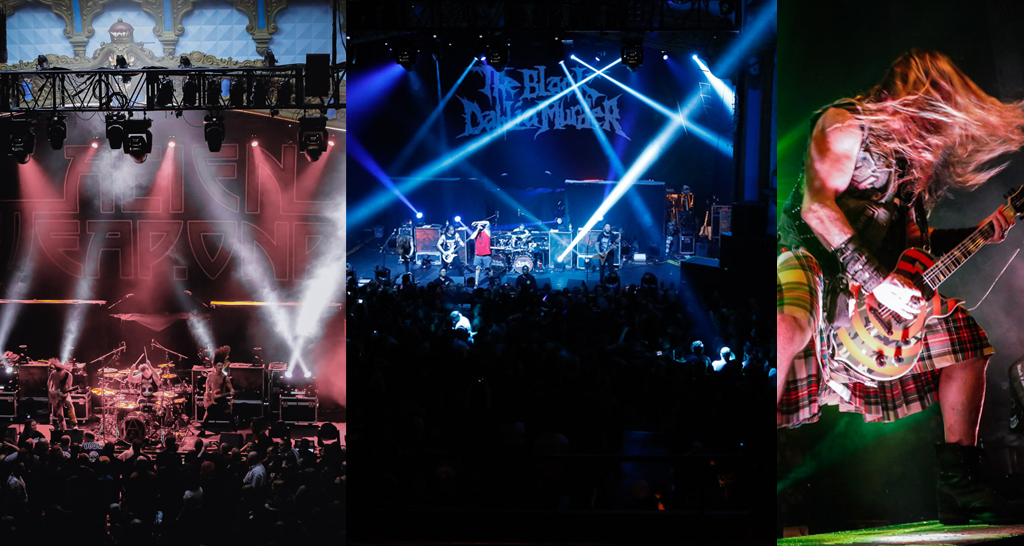 This show was fantastic on just about every level. I was beyond pumped to see The Black Dahlia Murder. They have always been one of my favorite metal bands and I've never seen them live before. I have seen Black Label Society play a few times and Alien Weaponry is another great band so the whole night was ace.
We arrived at the Ventura Theater just in time to catch the first band – however, I'm gonna post the lineup in reverse from headliner to opener, maybe that's weird to you… I don't care.
Black Label Society
Black Label Society built anticipation to their set for about 30 – 40 mins behind a giant black curtain. As you'll see from the video – once the curtain dropped the stage was bathed in red light and the man – Mr. Zakk Wylde stood front and center, tearing it up. The band always sounds great and tonight was no exception. They played a hard and fast set opening with "Genocide Junkies" and then jumping right into "Funeral Bell"
The Black Dahlia Murder
The Black Dahlia Murder absolutely killed it. They played a wide variety of stuff from across their catalog. I was impressed with the drummer's ability to keep that level of metal raging that long without a break. Everything sounded incredible and the crowd went off for the entire set. Huge pits… just a great heavy metal show from start to finish.
Alien Weaponry
Alien Weaponry came out with a strong opening and had a really great energy. I caught some video of two of their tracks and they had a decent slam pit going. I really dig their tribal style, it reminds me a lot of "Roots" era Sepultura.
All photos were taken by Nicholas Iverson Photography