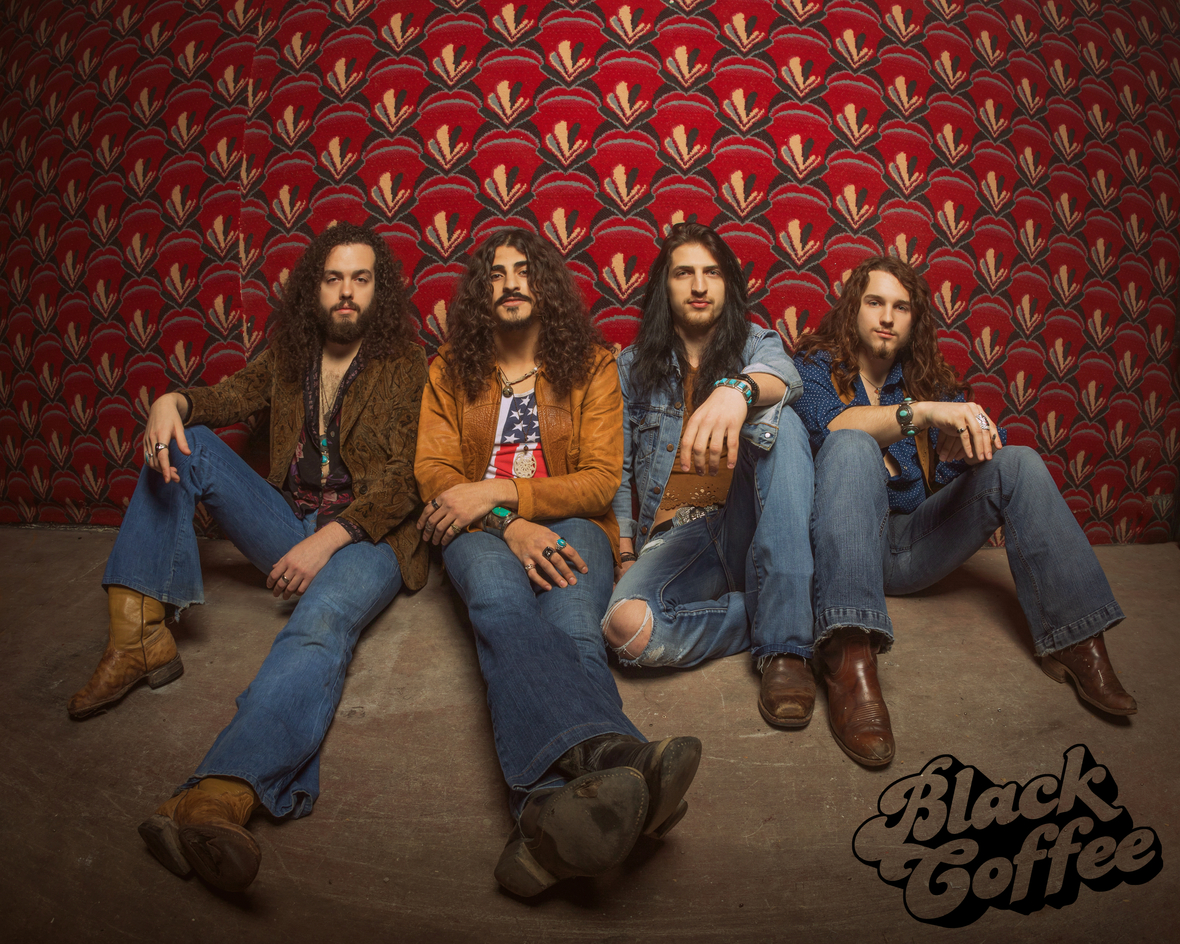 Columbus, OH based Rock Band BLACK COFFEE has announced a GO FUND ME campaign to help fund their upcoming new album. Funds will also go towards renovating an old school bus for future touring.
"We need your help to convert our school bus into a tour bus so we can play shows worldwide and so we can work on our studio album with some of the top producers in the world who have worked with everyone from AEROSMITH, AC/DC, GUNS N' ROSES, FLEETWOOD MAC, METALLICA, BLACK SABBATH, RED HOT CHILI PEPPERS, and SOUNDGARDEN to ADELE, ARIANA GRANDE, KATY PERRY, and PHARRELL." – Black Coffee
Click to Donate to Black Coffee's Go Fund Me Page
Track List: 1. Creamer 2. I Barely Know Her 3. Hurricane 4. Monica 5. Born to Lie 6. The Traveler 7. Psychedelic Red 8. Fade 9. Away
Click HERE to Download 'Take One'!
Black Coffee formed in late 2017 and consists of drummer Tommy McCullough, singer Ehab Omran, guitarist Justin Young, and bassist Nick Fratianne.
With the release of Black Coffee's first demo, Take One, on April 21st, the Columbus, Ohio rockers definitely possess the sound, style, confidence and work ethic to drive this band's success. Take One and the original single, "I Barely Know Her," is available on all streaming services, and its accompanying video which debuted Friday, April 20th.
Fans can expect a diverse selection of original music. From the raw and dominant 1st single to the blistering, "Hurricane," and funky, "Monica," . . . along with otherworldly, "The Traveler," and drive-with-the-top-down classic,"Born To Lie," Take One proves to be one of the most exciting musical debut's in modern history.
Black Coffee combines superb musicianship with a high-energy performance. Dedicated to re-inventing modern rock music, Black Coffee parts the proverbial sea for the next generation of artists.