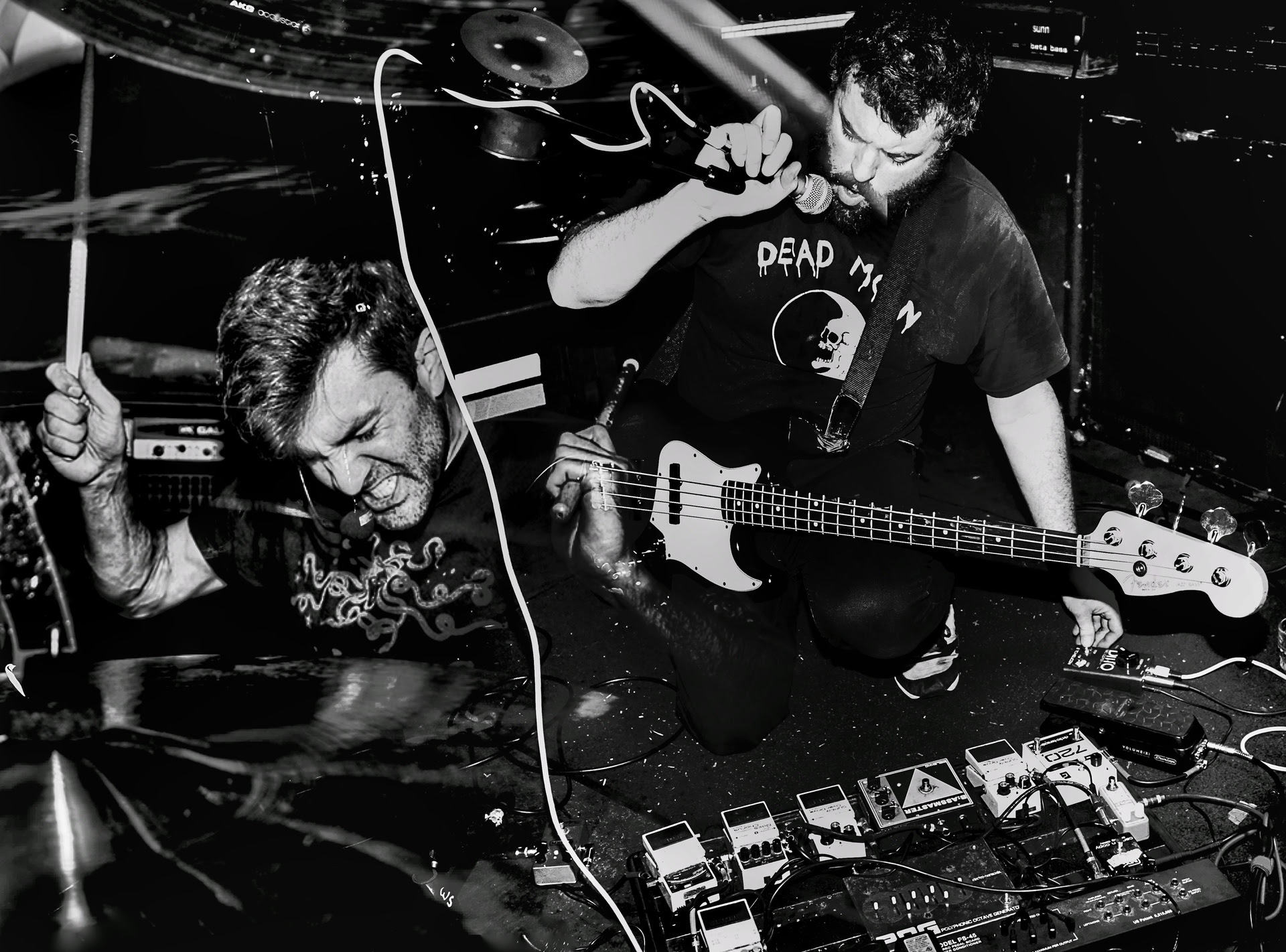 LOS ANGELES, May 14, 2019 – Big Business, who released their new album, The Beast You Are, last month via Joyful Noise Recordings, return to the road for a North American tour this Summer, kicking off a month of headlining dates on Aug. 16 in San Diego.

"We are excited to travel across the continent this summer playing our war music," said Jared Warren. "We relish the opportunity to crush our enemies, have them driven before us, and to hear the lamentations of their very close friends and families."

Tickets for the newly announced trek are on-sale this Friday, May 17, at 10 am local time.

Tour dates:

August 16 San Diego, CA The Casbah

August 18 Taos, NM Taos Mesa Brewing

August 20 Tulsa, OK Vanguard

August 22 Atlanta, GA The Earl

August 23 Asheville, NC The Mothlight

August 24 Wilmington, NC Reggie's 42nd St. Tavern

August 25 Richmond, VA Richmond Music Hall

August 26 Washington, DC Comet Ping Pong

August 27 Philadelphia, PA Boot & Saddle

August 29 Brooklyn, NY St. Vitus

August 31 Brooklyn, NY St. Vitus

September 1 Boston, MA Great Scott

September 3 Montreal, QC Bar Le Ritz

September 4 Ottawa, ON House of Targ

September 5 Toronto, ON Garrison

September 6 Detroit, MI Deluxx Fluxx

September 7 Youngstown, OH The Blackout Cookout

September 8 Chicago, IL Empty Bottle

September 11 Sioux Falls, SD Total Drag

September 13 Fort Collins, CO Surfside 7

Previously announced tour dates:

May 27 Las Vegas NV Brooklyn Bowl *
May 28 Salt Lake City UT Metro Music Hall *
May 29 Boulder CO Boulder Theatre *
May 31 Omaha NE Slowdown *
June 1 Minneapolis MN First Avenue *
June 2 Maquoketa IA Codfish Hollow Barn *
June 3 Madison WI The Sylvee *
June 5 Grand Rapids MI The Intersection *
June 6 Buffalo NY Town Ballroom *
June 7 Albany NY Skyloft *
June 8 Baltimore MD Baltimore Soundstage *
June 9 Charlottesville VA Jefferson Theatre *
June 11 Charlotte NC Neighborhood Theatre *
June 12 Knoxville TN The Mill & Mine *
June 13 Nashville TN Marathon Music Works *
June 14 Birmingham AL Saturn *
June 15 Athens GA 40 Watt *
June 17 Tampa FL The Ritz *
June 18 Miami FL The Ground *

June 20 New Orleans, LA One Eyed Jacks

June 21 Houston, TX Satellite

June 22 Austin, TX Hotel Vegas

June 24 Tucson, AZ Club Congress

*- w/Sleep

"The twosome of bassist-vocalist Jared Warren and drummer-vocalist Coady Willis… feel best as a power duo," said Revolver in a recent article, adding, "The Beast You Are… is another slab of sludgy, gnarly, punky, riffy heavy rawk." Treble said of the duo, "they are simply better at hard rock than most other bands playing," while New Noise said Warren and Willis "sound rejuvenated" on the 13-song release.

The album, including vinyl packages, is available now via Joyful Noise Recordings' webstore (joyfulnoi.se/BigBizBeast).