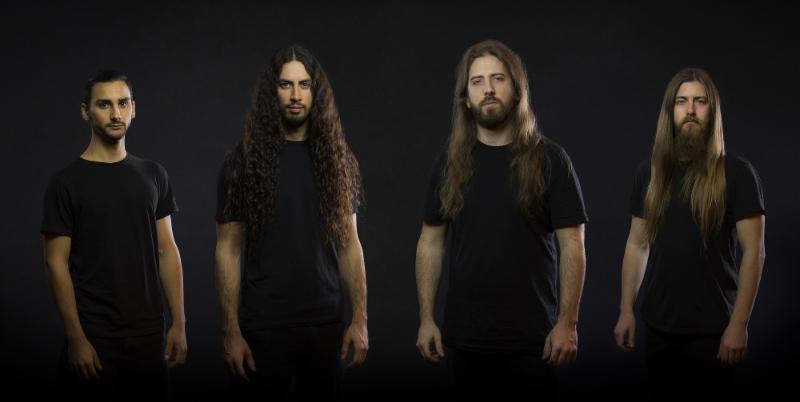 BEYOND CREATION Release Video For "In Adversity"

New Album "Algorythm" Out Now
Montreal's BEYOND CREATION have released a new video for their song "In Adversity." The song is taken from their late 2018 release "Algorythm." Watch the video
HERE
.
"In Adversity" was filmed by Sam Ouimet on BEYOND CREATION's 'Algorythm" European headlining tour.
Track list:
1. In The Name of God
Track listing:
1. Disenthrall
2. Entre Suffrage Et Mirage
3. Surface's Echoes
4. Ethereal Kingdom
5. Algorythm
6. À Travers Le Temps Et L'Oubli
7. In Adversity
8. The Inversion
9. Binomial Structures
10. The Afterlife
11. Surface's Echoes (Instrumental)*
12. The Afterlife (Instrumental)*
* = Appear exclusively on the deluxe editions
Purchase and stream the album
HERE
.
On "Algorythm" the Montreal quartet take another huge step forward. Incredibly intricate and subtle guitar and bass work weave through a fierce percussive onslaught in a dizzying display of mastery and instrumental interplay. BEYOND CREATION are at the apex of modern death metal, and "Algorythm" is a study in the forward motion of intelligent, progressive extremity.
For More Info Visit:
Follow Season Of Mist: