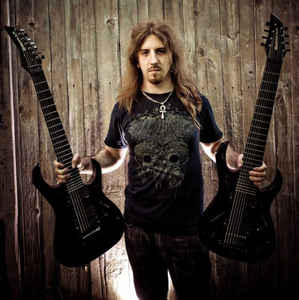 BEYOND CREATION frontman Simon Girard is now sharing his cover of the song "Tuyo" by Rodrigo Amarante, which is known as the theme song for the TV show, 'Narcos!' In the clip, Girard handles all instrumental duties, including singing!
Moreover, the band released a signature beer earlier this year! In collaboration with Vox&Hops' Brewtal North America, BEYOND CREATION's "ENTRE STOUT ET MIRAGE" brew was released on June 22 via Quebec-based microbrewery Overhop Canada. The beer and a special bundle, which includes an engraved BEYOND CREATION beer stein, is available HERE.
BEYOND CREATION's 'Algorythm' can be streamed, downloaded, and ordered HERE.