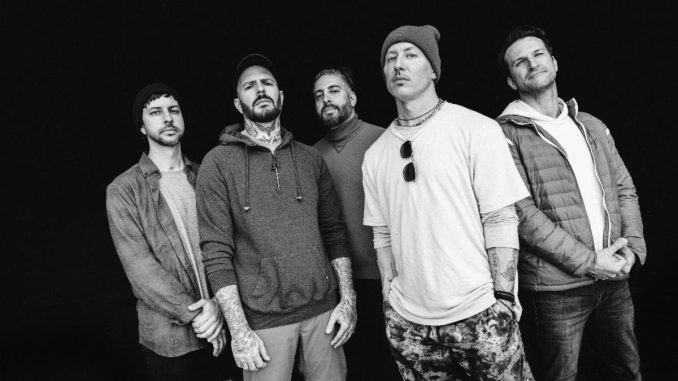 July 7, 2023 – Better Lovers, the newly formed band featuring Jordan Buckley, Clayton "Goose" Holyoak, Stephen Micciche, Greg Puciato, and Will Putney, have released God Made Me An Animal, a four-song EP, via SharpTone Records.
"Surprise! Our debut EP, God Made Me An Animal, is out now," the band shared, collectively. "Four eclectic and wildly fun songs we've been kicking around for what feels like forever, it's great to finally have these out in the world. Let it happen to you. Hear all this and more on tour all Summer. The engine is turned on."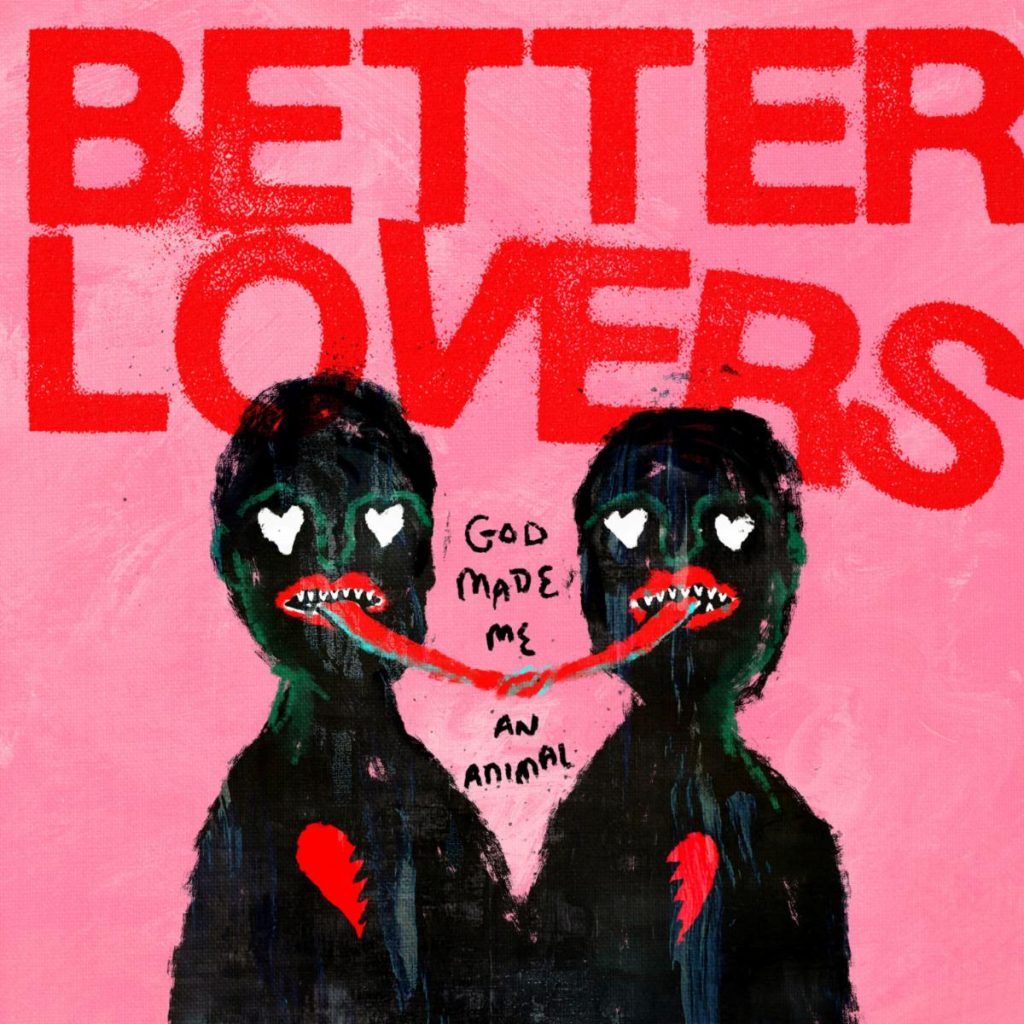 The EP arrives as Better Lovers are about to embark on their inaugural tour, a mix of both headlining dates, with several already sold out, and performances with Underoath. The tour begins in Buffalo, N.Y., the hometown of Buckley, Holyoak and Micciche, on July 13.
God Made Me An Animal follows the April release of the outfit's debut single, "13 Over 30," and its accompanying video. The track, which was the first news of the band's existence, jolted fans and critics alike. Consequence said "Better Lovers signaled their arrival with a crushing banger of the highest order," Alternative Press dubbed the song as "ripping," Kerrang! described the release as "ferocious," and Revolver added that the track "delivers on the group's pedigree, offering up all the scabrous screams, mathcore riffery and rawk grooves fans could hope for."
"Looking back, I'm so happy everything got me to where I am," said Buckley at the time of the song's release. "The pandemic and the last few years made me hungrier and more grateful. This isn't a hobby. This isn't temporary. This is the next evolution for each of us. Greg and Will rejuvenated me and made me even more confident. Now, everybody needs to know we're a wild animal that just broke out of the zoo—there's no trying to put it back in the cage."
God Made Me An Animal, which was produced and mixed by Putney with vocal production handled by Josh Wilbur, is streaming now, with physical pre-orders, including several limited-edition vinyl variants and CD, are available here: https://bfan.link/god-made-me-an-animal.
Better Lover tour dates:
July 13 Buffalo, NY Rec Room (Early & Late Shows) SOLD OUT
July 14 Detroit, MI The Majestic Theatre
July 16 Chicago, IL The Salt Shed
July 17 Louisville, KY Old Forester's Paristown Hall
July 18 Cleveland, OH The Foundry SOLD OUT
July 19 Reading, PA Santander Arena
July 21 New Haven, CT College Street Music Hall
July 22 Syracuse, NY Sharkey's Bar and Grill
July 23 Toronto, ON RBC Echo Beach
July 24 Montreal, QC L'Olympia
July 25 Ottawa, ON Galerie SAW Gallery
July 27 Asbury Park, NJ Stone Pony Summer Stage
July 28 Brooklyn, NY Ford Amphitheater at Coney Island Boardwalk
July 29 Baltimore, MD Pier Six Pavilion
July 30 Worcester, MA The Palladium Outdoors
July 31 Richmond, VA The Broadberry
August 1 Myrtle Beach, SC House of Blues
August 3 Tampa, FL Yuengling Center
August 4 Boca Raton, FL Sunset Cove Amphitheater
August 5 St. Augustine, FL St. Augustine Amphitheatre Night Market
August 6 Atlanta, GA Coca-Cola Roxy
August 8 New Orleans, LA Orpheum Theater
August 10 Houston, TX Bayou Music Center
August 11 San Antonio, TX Boeing Center at Tech Port
August 12 Dallas, TX The Factory in Deep Ellum
September 24 Birmingham, AL Furnace Fest
October 4 Brighton, UK Chalk
October 5 London, UK New Cross Inn SOLD OUT
October 6 London, UK The Dome SOLD OUT
October 7 Leeds, UK Brudenell Social Club (Early & Late Shows) SOLD OUT
October 14 Santa Ana, CA Constellation Room SOLD OUT
October 15 Los Angeles, CA The Roxy SOLD OUT
October 16 Englewood, CO Gothic Theatre