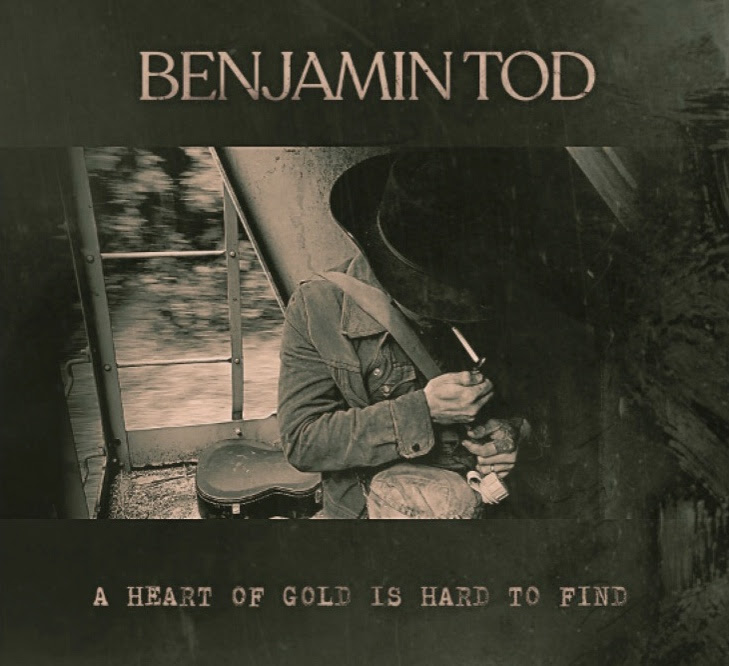 BENJAMIN TOD: PopMatters Premieres "Saguaro's Flower" By Lost Dog Street Band Frontman; A Heart Of Gold Is Hard To Find Solo LP Out Next Week Via Anti-Corporate Music
[photo by Austin Wilson]
"Saguaro's Flower" is the heartfelt new single from BENJAMIN TOD – founding vocalist/guitarist of iconic dark country outfit, The Lost Dog Street Band – and his second full-length solo album, A Heart Of Gold Is Hard To Find. The LP nears release through Anti-Corporate Music next week, just six months after Lost Dog Street Band's acclaimed Weight Of A Trigger LP rode the Billboard Bluegrass charts upon its release in March. The new BENJAMIN TOD single has been issued through an exclusive premiere hosted by PopMatters.
With ten bold, personal, heart-wrenching tracks of dark country/Americana, BENJAMIN TOD's A Heart Of Gold Is Hard To Find was recorded, mixed, and mastered by Dan Emery at Black Matter Mastering/Anti-Corp label headquarters, the album completed with photos by Bradley Methe, Tim Duggan, and Matt Heckler, and the layout and design by Cud Eastbound.
PopMatters writes in part, "The latest single culled from the collection is 'Saguaro's Flower,' a devastatingly stark tune about love lost and the ensuing emotional agony. TOD's clarity and honesty in the vocal performance is heart-stopping, not dissimilar to John Moreland's ability to speak previously unspoken truths sans hyperbole. If, as late Morphine frontman Mark Sandman once sang, a day comes when there is a cure for pain, 'Saguaro's Flower' may be a premonition of that moment, a way to stave off the ghosts that haunt the heart as the embers of ache flicker for the last time and remind us of what once was.."
Stream BENJAMIN TOD's "Saguaro's Flower" early only through PopMatters at THIS LOCATION.
A Heart Of Gold Is Hard To Find
will see release on CD, LP, and digital formats through Anti-Corporate Music next Friday, November 22nd. Find preorders at the label webstore
HERE
and at Bandcamp
HERE
.
Also see the previously issued GemsOnVHS video for the LP's "We Ain't Even Kin"
HERE
.
There are few people who can say they've lived as much in one lifetime as songwriter BENJAMIN TOD. His music is an honest account and true testament to a life lived in grit, adversity, and rebellion. His upcoming solo album, A Heart Of Gold Is Hard To Find is another work that wouldn't be out of place alongside the collections of the great American songwriters that inspired his sound in the first place.
With a mix of new original songs, all of which feature his trademark lonesome sound, he manages to keep things from stagnating by including unexpected new arrangements of familiar Lost Dog Street Band songs. With the release of this album and albums like I Will Rise," and his countless other projects, BENJAMIN TOD has proven himself to be more than just another troubadour, tramp, or outlaw. He is one of the great American songwriters of our time.
For review copies of
A Heart Of Gold Is Hard To Find
and all interviews, reviews, and coverage of
BENJAMIN TOD
worldwide contact
dave@earsplitcompound.com
.