The new music front for Austria's Belphegor has been quiet since 2017, but that has now changed. The blackened death metal outfit unleashes their latest effort titled The Devils in late July through Nuclear Blast Records.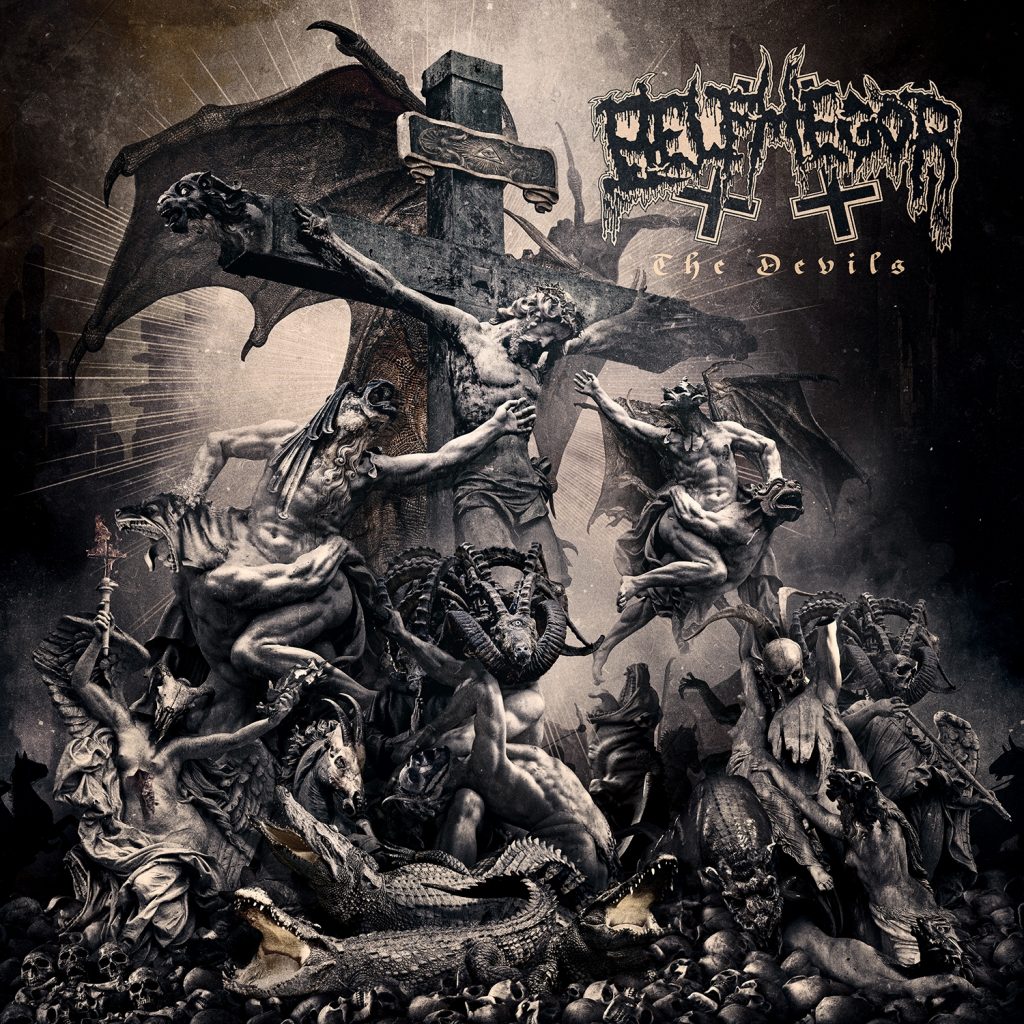 Keeping true to Belphegor form, The Devils consists of that crushing sound the band has been delivering over the years. Yet, the release is not a full blown devastation to the ears from start to finish.
The release consists of shifting moods, tempos, melodies and dynamics. It's nice to experience these components in a seriously heavy way. Tracks such as "Glorifizierung des Teufels," "Creature Of Fire," "Damnation – Höllensturz" and "Virtus Asinaria – Prayer" easily illustrate this.
These components along with chanting vocals and choirs coupled with Belphegor's sound create a nice presentation. All these elements not normally seen with Belphegor elevate The Devils to a new dimension for Belphegor.
Belphegor's brutality is definitely present as evident with the opening tracks "The Devils" and "Totentanz – Dance Macabre."
The lead single for the release, "Totentanz – Dance Macabre" sees the band fusing German and English lyrics.
There's no need for concern to the frontline ground soldiers in the Belphegor army, there's plenty of blasphemy and blast beats.
The sixth track, Kingdom of Cold Flesh sees a lead that's not standard with Belphegor music. A nice little surprise it is. Even Serpent's bass playing is sees some love late in the track.
The release concludes with "Blackest Sabbath," a medley of two songs from the 1997 release Blutsabbath. The song was utilized as a promotional single in early 2022 for the re-releases of The Last Supper and Blutsabbath. Both those albums come early in Belphegor's discography history, 1995 and 1997 respectively.
The avid Belphegor fan will quickly realize as "Blackest Sabbath" concludes that The Devils is something special. It's not the Belphegor norm. The album will become known as a unique presentation in Belphegor lore.
It's an album that results in the onslaught of blackened death metal that Belphegor has been delivering throughout the their career. The brutality consists with intricate compositions and detailed arrangements. The Devils is a mighty solid piece of metal that will available to the international extreme metal world.
Even though The Devils is Belphegor's 12th album overall but it's the seventh release that falls under Nuclear Blast Records. The release will be available on all digital platforms and on vinyl, cassette, CD jewelcase and CD Digipak with bonus track. The street date for The Devils set for Friday, July 29, 2022. Preorders for The Devils are currently underway through Nuclear Blast Records.