Imagine if you could take the early sounds of White Zombie and mix them a bit with the sounds of your favorite Motorhead and create a badass band. What if I told you could have that in 2019? I wouldn't be lying, in fact I have just been welcomed to the world of Beasto Blanco and We Are, their new album coming out May 24, 2019. The band, who has been around since 2012, combines hard riffs with melodic choruses to make an amazing sound.
The sound is created by an amazing group of musicians. Chuck Garric got his start touring with Dio and found a home with the master of shockrock, Alice Cooper playing bass. In Beasto Blanco Chuck plays guitar. Calico Cooper inherited her talent being the daughter of Alice Cooper and shares vocal duties with Chuck. Then there is Chris "Brother" Latham on lead guitar, Jan LeGrow on bass, and last but defiantly not least is Sean Sellers pounding the skins.
This album is what 2019 needed.
We Are starts with "The Seeker." It is great heavy melodic opener. In fact here is a link to the single itself:
"Solitary Rave" showcases Calico on vocals. The song has a bit of a dance sound to it. That being said it is not the kind of dance song that you are going to hear at a high school prep rally. This is rock man.
Up next is "Ready to Go." Chuck on vocals it has great guitar licks paired with catchy lyrics. Defiantly a track you will find yourself drawn to over and over again.
As "Ready to Go" fades out "Down" begins. If you had to have a ballad like song on a album this would be it. It has a creepy alone in the desert sound to it. The song is dark and fits the overall theme of the album perfectly.
"Perception Of Me" starts with some groovy guitar work. Calico shines on vocals with a "dilapidated" Britney Spear's singing style. I am not talking about the clean and squeaky Britney but the one that shaved her head and was angry flipping off the cameras.
"Let's Rip" has a great opening riff and will catch you right away. Then begins Chuck singing:
"There is two kind of people that exist
Those that lead with the heart or the fist
You gotta choose which one you are gonna be
All the fighters come together follow me"
Need I say more? Ok how about:
"Let's Rip Let's Spar
Let's rumble in pit and get some scars"
This is easily one of my favorite tracks on We Are.
Let's skip to "We Got This." This song has Motorhead all over it. In fact the only thing missing from this song is a giant mole on Chuck and Calico's face. I really enjoyed this song. It has that 'get your ass up and get moving' sound to it.
I could go on about every song on this album. They are all that good. This album is what 2019 needed. In fact, this is what rock needed. We Are has catchy lyrics and great guitar work. As a side note to this album if you have a chance to see Beasto Blanco live, do it. You will not regret a minute of what you see and hear. The magic of Beasto Blanco live is as amazing as the musical catalog. May 24this just around the corner so get out and grab a copy of We Are by Beasto Blanco courtesy of Rat Pack Records.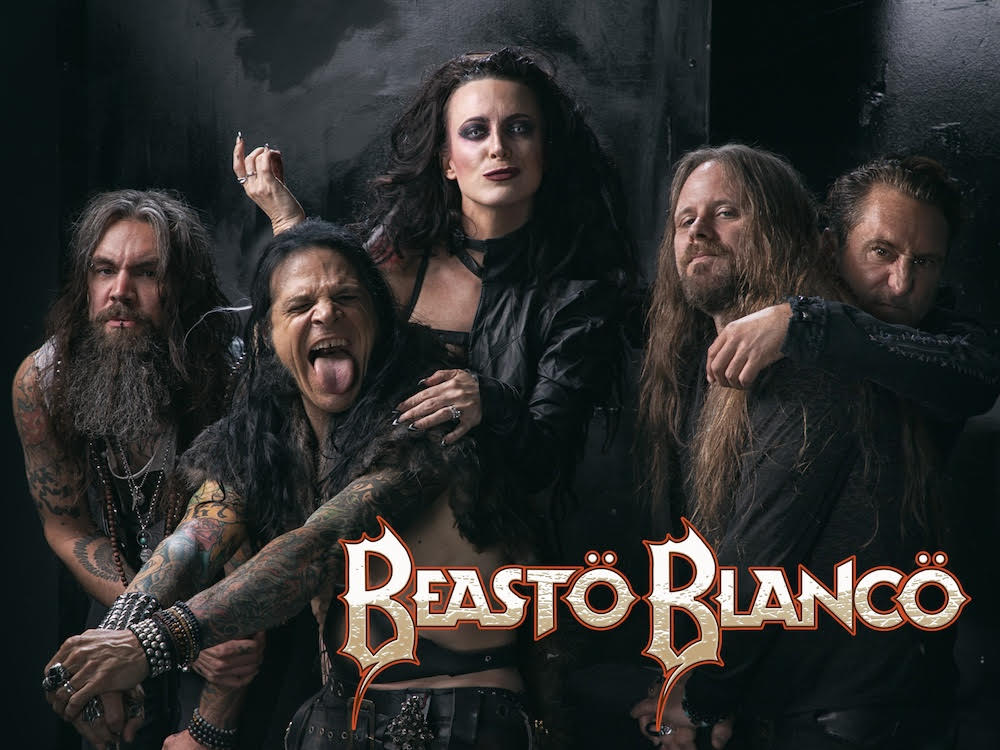 Facebook
https://www.facebook.com/BeastoBlanco/
Twitter
https://twitter.com/BeastoBlanco
Instagram
https://www.instagram.com/beastoblanco