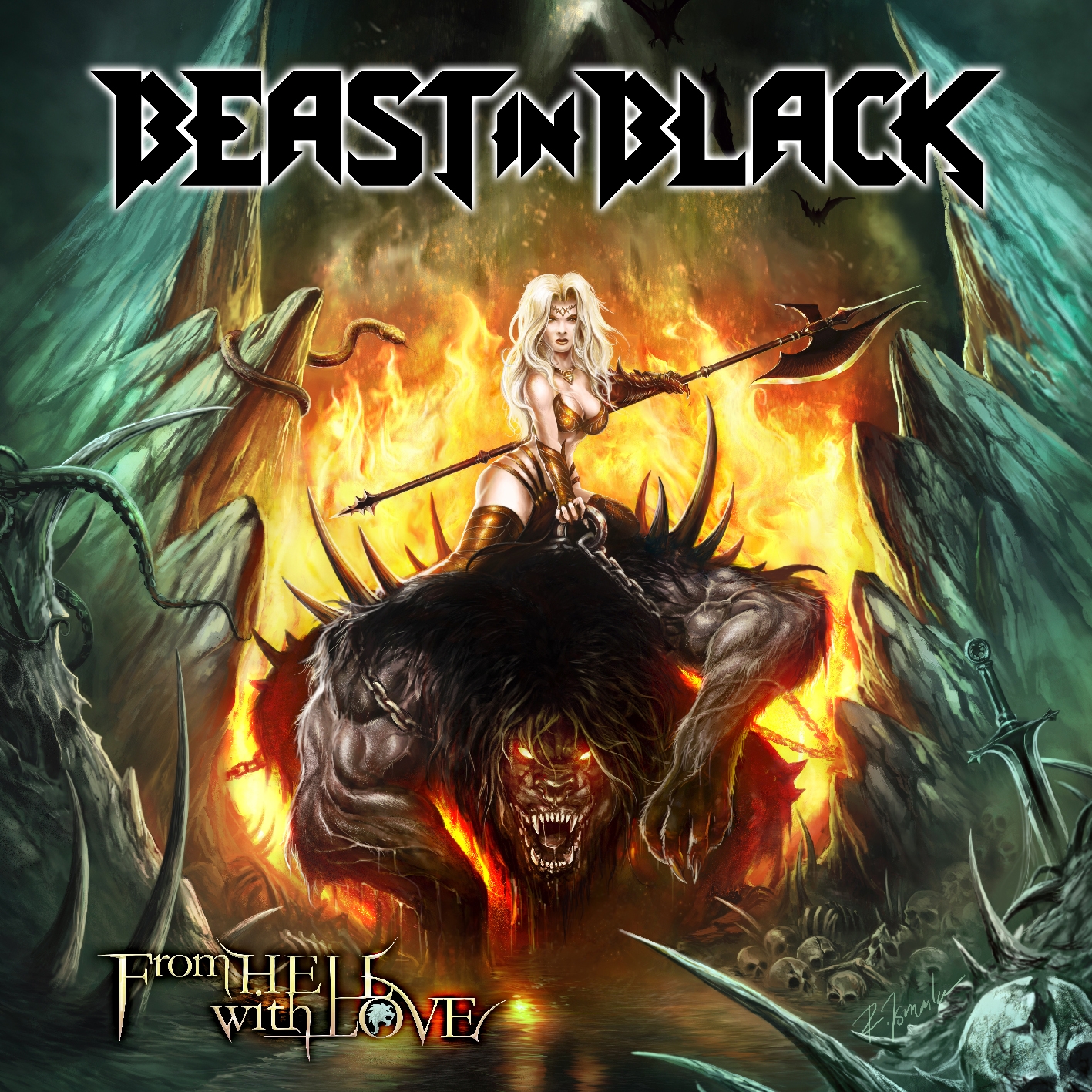 "The beast is back, the Beast in Black."
What a perfect way to start a review for Beast in Black and their sophomore release From Hell With Love.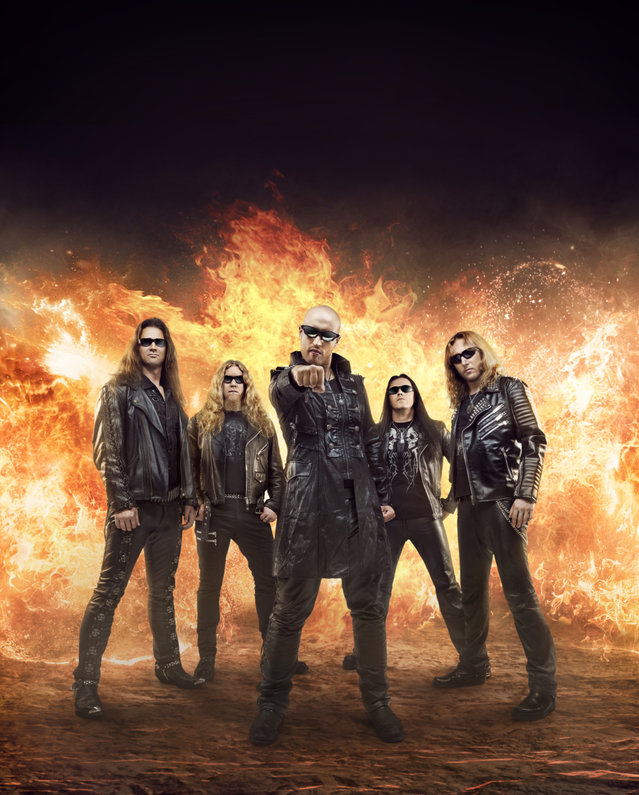 It all starts out with "Cry Out For a Hero." It is perfect song to remind you of where Berserker left off. Papadopoulos's vocals are spot on in this fast paced vocal scream fest. "Cry Out For a Hero" ends and keyboards start as "From Hell with Love" begins. The keys are quickly drowned out by a blast of heavy guitar. A techno beat may lead in this track, but screaming guitar remind you this is a metal album.
"Sweet True Lies" is up next and brings an 80's retro sound with it. The chorus of has a sound that the band Autograph could have left behind just for Beast In Black. Ear piercing vocals take us through "Repentless," we then come to "Die By The Blade." It is one of the best tracks on From Hell With Love. The familiar sound of keys leads into the best lyrics:
"Fight until you
Die by the blade of the one you hate
End of reason, end of the game
Die by the blade of the one you love to hate
With all your heart
Spill the vengeful blood
Screaming in the Dark"
The breaks come on and slow things down for Oceandeep." Papadopoulos's vocals are at their best on this ballad. From start to finish, From Hell With Love is filled with grooves, beats, and guitar-paired vocals that still leave me amazed.
Beast in Black was formed after guitarist Anton Kabanen left Battle Beast in 2015. Anton recruited Greek vocalist Yannis Papadopoulos along with Atte Palokangas on drums, Mate Molnar on bass, and Kasperi Heikkinen on guitar. Berserker was Beast in Black's first release back in 2017. It was an amazing album with some heavy grooves and amazing vocals provided by Papadopoulos.
When it comes to sophomore releases From Hell With Love does not disappoint. We all remember Van Halen II and High 'n' Dry, and how good it felt to listen to them after their initial releases. It is not hard to put From Hell With Love in that same category. Beast in Black have given it the charisma and substance to back up Berserker.
Do yourself a favor and go pick up a copy of From Hell With Love by Beast in Black on February 8, 2019 on Nuclear Blast Records.