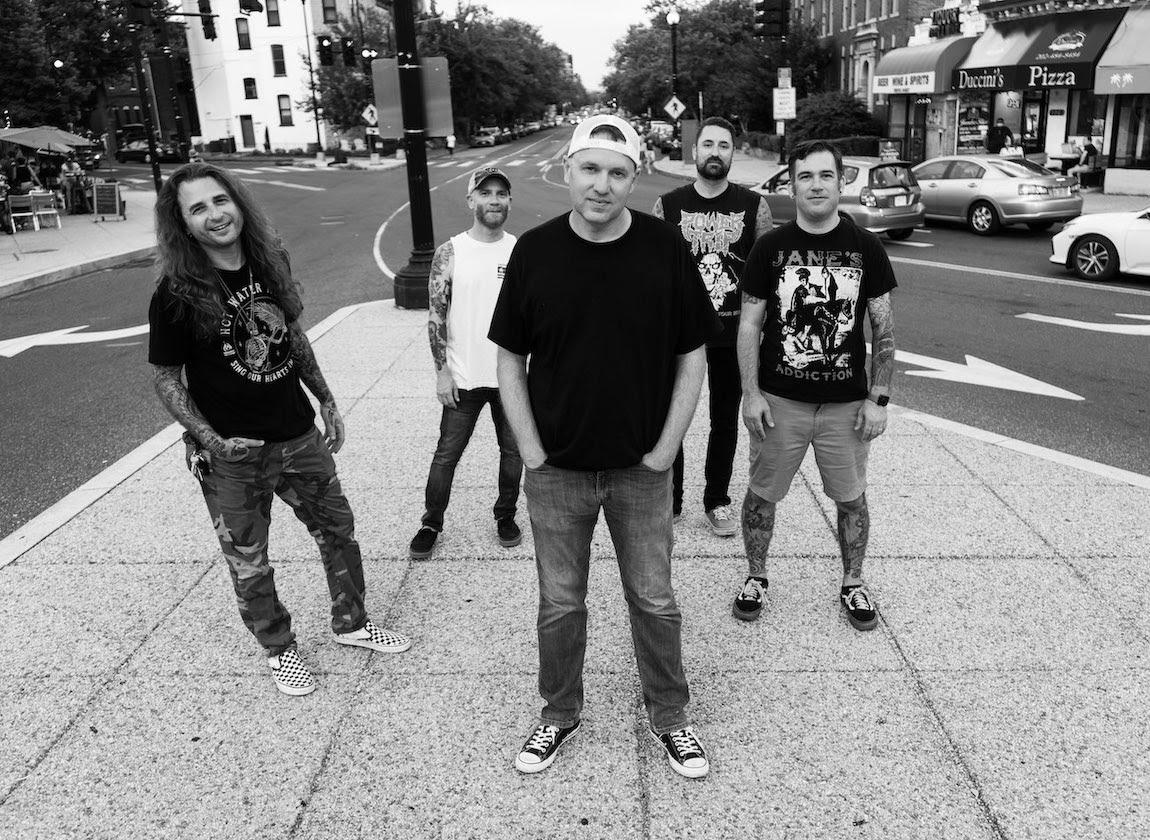 ahead of new album
The Weight and The Cost out 8/21
Featuring members of Battery, Bane, Darkest Hour, Fairweather & more
Photo Credit: Casandra Marie
"A truly raw, energy-infused, heartbreaking yet hopeful collection of tracks" – Loudwire

"This post-hardcore crew live up to their incredible collective history with raw and heartfelt debut album The Weight And The Cost. Reflecting on family, struggle and doubt, songs like "Confessional" are triumphs of unvarnished emotion and timeless songcraft." – Rocksound

"Together they amount to a sound that's emotional and barreling." – Revolver Magazine

"You can feel the honesty and the vulnerability in his voice" – BrooklynVegan

"songs that are equally heartbreaking and raw as they are uplifting and anthemic" – Punk Rock Theory

"The LP is littered with killer moments and they spoil the listener from the jump, tacking on gang vocals so impassioned you can practically feel someone pile on your shoulders scrambling for the mic." – No Echo
Ahead of the release this Friday,
Be Well
gave fans one more look into their debut full-length,
The Weight and The Cost
, with the new single
"Magic"
and it's heartfelt accompanying music video. The emotionally raw track reveals vocalist Brian McTernan's navigation of depression, starting over, and insecurities of relationships built around past success. "Magic" shows the band's inherent ability to combine massive walls of pummeling sound with melody while never losing sight of the emotional push and pull in their dynamics. The new video, starring McTernan's and bassist Aaron Dalbec's children and family friends, reflects this balance with the public display of internal thoughts that are painted over as a means of coping with them. Due out August 21st via Equal Vision Records and End Hits Records (EU/UK),
The Weight and The Cost
is available
here
to pre-order.
Fronted by prolific record producer Brian McTernan (Turnstile, Thrice, Hot Water Music), Be Well marks McTernan's unexpected, but welcomed return to the other side of the glass. The band also includes guitarists Mike Schleibaum (Darkest Hour) and Peter Tsouras (Fairweather), bassist Aaron Dalbec (Bane), and drummer Shane Johnson (Fairweather).
Be Well's debut finds McTernan in his most honest and transparent moments. He chronicles his struggles with depression and fatherhood through lyrics that are equal parts heartbreaking and hopeful. Recorded at McTernan's famed Salad Days Studio in Baltimore, this record is refreshingly real and at times emotionally raw. This is an album that pushes well outside of the confines of what you already know about its members' previous bands. The Weight and The Cost has the urgency, energy, and vulnerability of something totally new.
Album Artwork
Tracklist:
1. Meaningless Measures
2.
Magic
3. Strength For Breath
4. Tiny Little Pieces
5.
Morning Light
6. The Weight And The Cost
7. Each Passing Day
8. Frozen
9. Aperture
10. Longing
11.
Confessional